A Japanese billionaire and his production assistant have safely returned to Earth after spending nearly 12 days in space filming and posting videos online about their experience.
Yusaku Maezawa, who made his fortune as an online fashion retailer, and Yozo Hirano, his videographer, landed with cosmonaut Alexander Misurkin of the Russian federal space corporation Roscosmos on the Soyuz MS-20 spacecraft on Sunday (Dec. 19). The three crewmates touched down at about 10:13 p.m. EST (0313 GMT or 9:13 a.m. local time on Dec. 20) on the steppe of Kazakhstan, southeast of the town of Dzhezkazgan.
The parachute-assisted landing marked the end of Russia's first short-stay mission to the International Space Station devoted solely to flying two self-funded spaceflight participants (or "space tourists") on the same spacecraft. Earlier flights had only one private astronaut on the crew and were scheduled around the swap of a new Soyuz with one that had been docked to the space station for several months.
Related: New space tourist videos show Japanese billionaire Yusaku Maezawa's life in orbit
Misurkin, Maezawa and Hirano arrived at the space station on Dec. 8, six hours after launching from the Baikonur Cosmodrome in Kazakhstan. Even before leaving Earth, Maezawa began sharing his journey through a series of short-form videos that were filmed and edited by Hirano and posted to YouTube. Those clips were followed by 14 videos created while in space, ranging in topics from "fashion in space" to "making music in space" to "eating snacks in zero gravity."
Filmed in Japanese (with English subtitles sometimes available), the video blogs (or "vlogs") drew an audience ranging from a few hundred thousand to millions of viewers. Maezawa's most popular post with 6.6 million views (as of Sunday night) explained how he planned to continue his giveaway of money to those who follow him on social media.
"If you happen to be rich, and rich like me, I think you should contribute more and more," said Maezawa, adding that he prefers to give directly to individuals than through organizations. "For these reasons, I have been giving away about 3 billion yen [about $26.4 million] for the past three years."
The giveaway began on Sunday morning, several hours before Maezawa, Hirano and Misurkin boarded Soyuz MS-20 and closed its hatch to begin preparing for their trip home. The spacecraft undocked from the station's Poisk research module at 6:50 p.m. EST (2350 GMT).
Three hours later at 9:18 p.m. EST (0318 GMT Dec. 20), the Soyuz performed a deorbit burn, beginning the capsule's plunge back to Earth.
Russian recovery forces were staged near the landing site to meet the crew, help them out of the Soyuz descent module and conduct initial medical checks. Misurkin, Maezawa and Hirano were then to be flown by helicopter to the staging city of Karaganda before boarding a plane for Star City, Russia and the Gagarin Cosmonaut Training Center.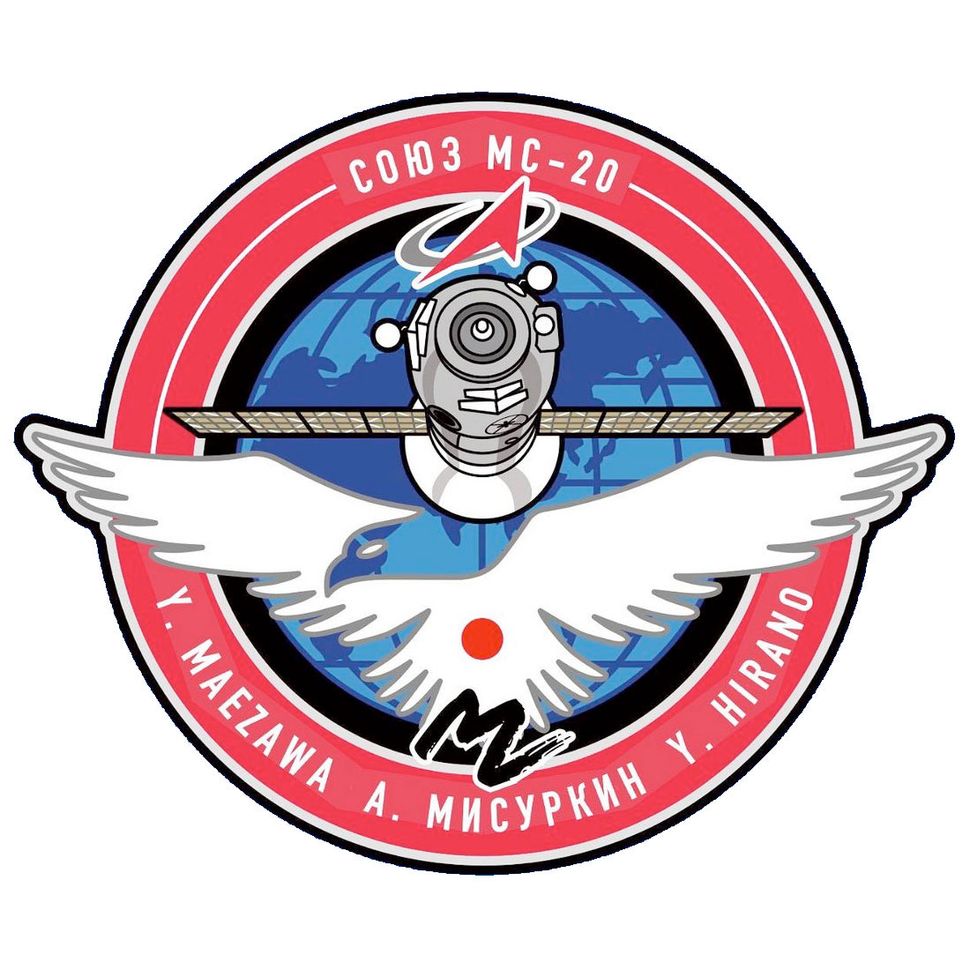 Maezawa's and Hirano's flight contracts were negotiated by Space Adventures, the only company to date to fly its clients to the International Space Station. Prior to Soyuz MS-20, Space Adventures organized eight flights for seven self-funded astronauts (one flew twice).
Maezawa, 46, is the CEO of Start Today and founder of ZOZO, an online retail clothing business, which he sold to Yahoo! Japan. In 2018, he paid an undisclosed but substantial amount to SpaceX for a circumlunar flight on the company's still-in-development Starship spacecraft. Maezawa's "dearMoon" mission, which will fly him and a crew of artists around the moon, is currently targeted for launch in 2023.
Hirano, 36, managed the photography team at ZOZO and is now a film producer at Start Today. In addition to filming Maezawa during the mission, Hirano also took part in human health and performance research on behalf of the Translational Research Institute for Space Health (TRISH) at the Baylor College of Medicine in Houston, Texas. The studies included collecting electrocardiogram readings and using a portable auto-refractor device to collect sight data.
Misurkin, 44, has now completed his third spaceflight, having previously served on the station's Expedition 35/36 and Expedition 53/54 crews. He has now logged a total of 346 days in space. On Soyuz MS-20, Misurkin became the first space-based correspondent for the Russian news agency TASS, writing and filing articles about a blood flow experiment and a makeshift badminton match aboard the space station, among other updates.
Misurkin, Maezawa and Hirano helped set a new record for the most people in space at the same time. For the few minutes that Blue Origin's third human flight was in space on Dec. 11, there were 19 people off the planet, including the three Soyuz MS-20 crewmates, seven-person Expedition 66 crew on the International Space Station, the three Shenzhou 13 taikonauts on China's space station and six passengers aboard the New Shepard 19 mission.
The Soyuz MS-20 spacecraft traveled a total of 6.4 million miles (10.3 million km) while completing 189 orbits of Earth.
Follow collectSPACE.com on Facebook and on Twitter at @collectSPACE. Copyright 2021 collectSPACE.com. All rights reserved.