Before she became the first American woman to fly into space, Sally Ride needed to learn how to be an astronaut. Now, 30 years later, the public can help expand access to Ride's training experience by volunteering to transcribe her extensive handwritten notes.
The National Air and Space Museum has begun the process of converting the 23 cubic feet of material it obtained from Ride's estate in 2015 to be available for research and study. Archivists have scanned and indexed the entire collection, but more can be done to make the papers fully searchable.
The museum has now added to the Smithsonian Transcription Center's website Ride's 1979 and 1980 NASA notebooks, as well as some of her flying instructions and training schedules. The public can sign up to help transcribe the papers, as well as review the work of other volunteers (or "volunpeers" as the museum's staff calls them).
In Photos: Sally Ride, the 1st American woman in space
"These new digital assets [will] allow for a much larger audience to view and engage with the entire collection," archivist Patti Williams wrote on Monday (March 23), announcing the project. "Without ever visiting the National Air and Space Museum Archives, researchers and students can gain insight into Ride's lifetime of professional achievements, as an astronaut, physicist, and educator."
Among the first people to lend time to the transcription project have been Ellen Stofan, the director of the National Air and Space Museum, and the Secretary of the Smithsonian, Lonnie Bunch.
"When my friend and colleague Ellen Stofan mentioned she's spending some of Women's History Month transcribing astronaut Sally Ride's materials, I was eager to dig in," Bunch wrote on Twitter. "This was before Ellen told me there are 38,640 pages!"
"Ride kept a trove of documents that can deepen our understanding of her journey to space and her achievements on Earth. If you, too, want to reconnect with history or marvel at the wonders of space exploration, join Ellen, the Smithsonian Transcription Center and me to transcribe," he wrote.
Ride, who died in 2012, was selected to become an astronaut in 1978. As a mission specialist on space shuttle Challenger's STS-7 crew, she became the first U.S. woman in space.
Related: Women in Space: A gallery of firsts (opens in new tab)
Ride launched again into space in 1984 before retiring from NASA three years later. She went on to become a professor of physics at the University of California, San Diego, and an advocate for science education.
In addition to Ride's astronaut training notebooks, which in part detail her work with the space shuttle's remote manipulator system, or Canadarm robotic arm, the Smithsonian is also looking to the public for help transcribing Ride's notes from the NASA commissions on which she served, including the investigations into the space shuttle Challenger and Columbia tragedies in 1986 and 2003, respectively.
"You may know of Ride as the first American woman in space, a leader of integrity who served on committees investigating NASA accidents, an educator, an inspiration," wrote Bunch. "But beyond the icon status — postage stamp, name drop in [Billy Joel's] 'We Didn't Start the Fire' — she was a real, nuanced person."
"You may discover a new story while you make Ride's work more accessible to researchers and the next generation of space explorers," he wrote.
Follow collectSPACE.com on Facebook and on Twitter at @collectSPACE. Copyright 2017 collectSPACE.com. All rights reserved.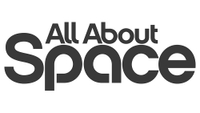 (opens in new tab)