Scientists use moon as a mirror to study Earth during lunar eclipse
The work could help shape the search for signs of life around exoplanets.
Astronomers used the moon as a mirror to study Earth during a lunar eclipse, simulating how scientists might search for signs of extraterrestrial life.
In a recent study, scientists using the NASA/European Space Agency Hubble Space Telescope detected ozone in Earth's atmosphere during a lunar eclipse on Jan. 20-21, 2019. But they did so indirectly, capturing light that bounced off the moon after passing through Earth's atmosphere.
"Finding ozone is significant because it is a photochemical byproduct of molecular oxygen, which is itself a byproduct of life," Allison Youngblood of the Laboratory for Atmospheric and Space Physics in Boulder, Colorado, lead researcher of Hubble's observations, said in a NASA statement.
Related: Hubble Space Telescope: Pictures, Facts & History
The study could, therefore, serve as a proving ground, helping researchers shape their search for signs of life around exoplanets, team members said.
"One of NASA's major goals is to identify planets that could support life," Youngblood said. "But how would we know a habitable or an uninhabited planet if we saw one? What would they look like with the techniques that astronomers have at their disposal for characterizing the atmospheres of exoplanets? That's why it's important to develop models of Earth's spectrum as a template for categorizing atmospheres on extrasolar planets."
Ozone also helps protect life on Earth, by absorbing damaging ultraviolet radiation. The recent observations mark the first time that a lunar eclipse was captured at ultraviolet wavelengths from a space telescope, the researchers said.
This work was published Aug. 6 in The Astronomical Journal.
Email Chelsea Gohd at cgohd@space.com or follow her on Twitter @chelsea_gohd. Follow us on Twitter @Spacedotcom and on Facebook.
Get the Space.com Newsletter
Breaking space news, the latest updates on rocket launches, skywatching events and more!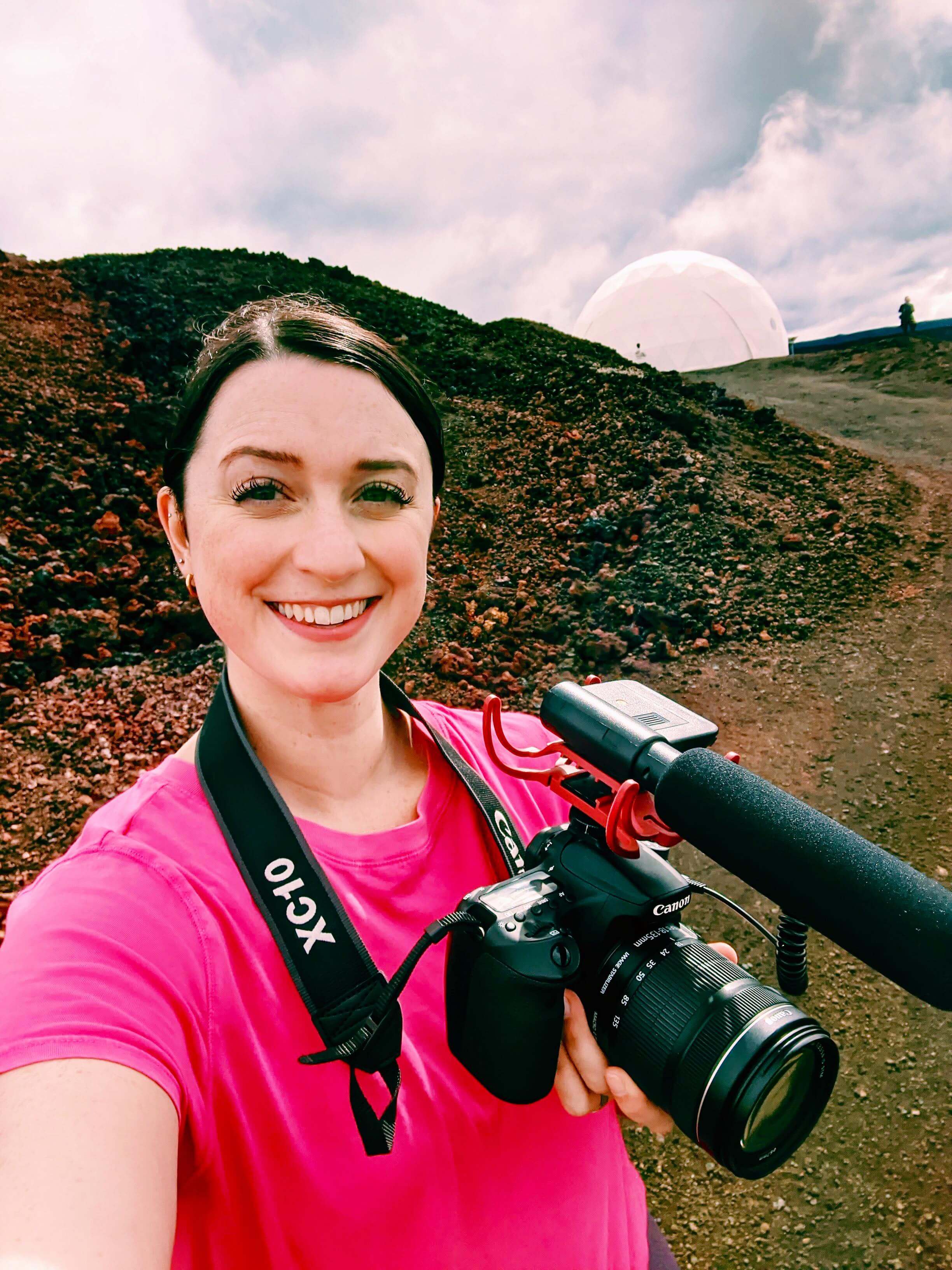 Chelsea "Foxanne" Gohd joined Space.com in 2018 and is now a Senior Writer, writing about everything from climate change to planetary science and human spaceflight in both articles and on-camera in videos. With a degree in Public Health and biological sciences, Chelsea has written and worked for institutions including the American Museum of Natural History, Scientific American, Discover Magazine Blog, Astronomy Magazine and Live Science. When not writing, editing or filming something space-y, Chelsea "Foxanne" Gohd is writing music and performing as Foxanne, even launching a song to space in 2021 with Inspiration4. You can follow her on Twitter @chelsea_gohd and @foxannemusic.
I note this in the report. "One of NASA's major goals is to identify planets that could support life," Youngblood said. "But how would we know a habitable or an uninhabited planet if we saw one? What would they look like with the techniques that astronomers have at their disposal for characterizing the atmospheres of exoplanets? That's why it's important to develop models of Earth's spectrum as a template for categorizing atmospheres on extrasolar planets."

A good idea. Exoplanet atmospheres, presently are very difficult to detect and determine properties. The TRAPPIST-1 system, some models indicate they may have atmospheres, also perhaps no atmosphere on these 7 exoplanets. 'A review of possible planetary atmospheres in the TRAPPIST-1 system', https://arxiv.org/abs/2007.03334, 07-July-2020. "TRAPPIST-1 is a fantastic nearby (~39.14 light years) planetary system made of at least seven transiting terrestrial-size, terrestrial-mass planets all receiving a moderate amount of irradiation...This means they likely have either (i) a high molecular weight atmosphere or (ii) no atmosphere at all. There are several key challenges ahead to characterize the bulk compositions of the atmospheres (if present) of TRAPPIST-1 planets."

Some hot jupiters are reported with atmosphere properties observed now, 'Astronomers see unexpected molecule in exoplanet atmosphere', https://phys.org/news/2020-06-astronomers-unexpected-molecule-exoplanet-atmosphere.html
"SRON-astronomers have found the signature for aluminum oxide (AlO) in the spectrum of exoplanet WASP-43b. This came as a surprise because AlO is expected to stay hidden in the lower atmospheric layers. It is only the second time that astronomers have observed the molecule in an exoplanet's atmosphere. "

WASP-43b is about 284 LY distance from Earth. TRAPPIST-1 system about 39 LY distance. These exoplanets and others are difficult to measure and determine atmosphere properties - at present.

Reply