Relive the launch of Europe's JUICE mission to Jupiter in these stunning photos
Aside from a minor delay in acquiring the spacecraft's signal, the launch went flawlessly.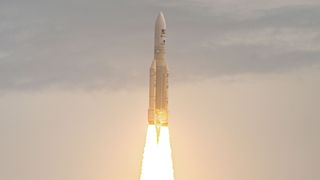 (Image credit: JODY AMIET/AFP via Getty Images)
The European Space Agency (ESA) launched its flagship Jupiter Icy Moons Explorer (JUICE) mission on Friday (April 14), producing some stunning images in the process.
The Ariane 5 rocket carrying the mission took off from Europe's Spaceport in Kourou, French Guiana on Friday (April 14) at 8:14 a.m. EDT (1214 GMT), after a one-day delay prompted by lightning at the launch site. JUICE will now spend the next 8 years making the long trek to Jupiter and its moons after performing a mind-bendingly complex series of gravity assist maneuvers around Earth, its moon and Venus.
Despite the somewhat gloomy weather at launch time, Friday's flight looked absolutely gorgeous thanks to the tropical location of Kourou in South America. In the launch photos, the Ariane 5 rises above lush green vegetation before disappearing into the gray skies above.
Related: Europe successfully launches JUICE mission to study Jupiter's icy moons
Once it arrives in the Jovian system, JUICE will conduct studies of Jupiter and three of its largest moons: Ganymede, Callisto and Europa. All of these moons are believed to harbor large liquid-water oceans underneath the thick icy shells that line their surfaces. Scientists will use the data JUICE produces about these moons to determine if any of these environments could support life.
Once its fuel runs out, the 1.6-billion-euro ($1.7 billion) JUICE spacecraft will crash into the surface of Ganymede, bringing Europe's flagship Jupiter mission to a close.
The launch of the JUICE mission marks the penultimate flight for Europe's workhouse Ariane 5 rocket, which made its first flight in 1996. The heavy-lift rocket has been used to resupply cargo to the International Space Station and launch the James Webb Space Telescope, among other flights.
The Ariane 5's last mission is scheduled for June 21, 2023 when it lofts two communications satellites to orbit on behalf of two private European companies. The Ariane 5 will be replaced by the Ariane 6, which could fly for the first time in late 2023.
Follow Brett on Twitter at @bretttingley. Follow us @Spacedotcom, or on Facebook and Instagram.
Get the Space.com Newsletter
Breaking space news, the latest updates on rocket launches, skywatching events and more!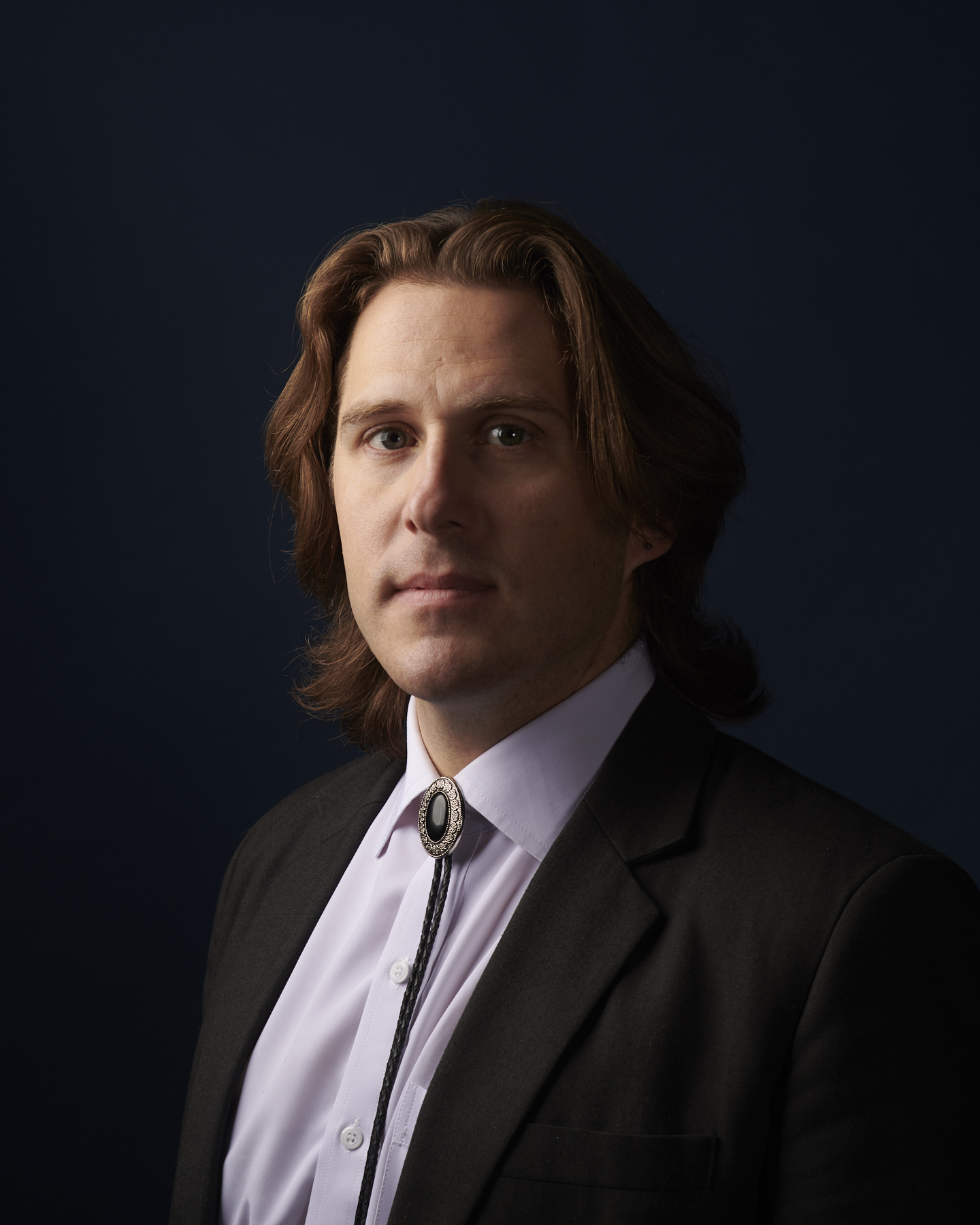 Brett is curious about emerging technologies, alternative launch concepts, anti-satellite technologies and uncrewed aircraft systems. Brett's work has appeared on Scientific American, The War Zone, Popular Science, the History Channel, Science Discovery and more. Brett has English degrees from Clemson University and the University of North Carolina at Charlotte. In his free time, Brett enjoys skywatching throughout the dark skies of the Appalachian mountains.