A late lunar holiday shipment is on its way to scientists.
Three mannequins that flew to the moon and back aboard NASA's Orion capsule late last year are now on their way home to their respective labs. The trio participated in the agency's Artemis 1 mission, which launched Nov. 16 atop a powerful Space Launch System rocket and splashed down in the Pacific Ocean on Dec. 11.
Commander Moonikin Campos, named after an Apollo 13 engineer, was stowed in a packing crate at NASA's Kennedy Space Center in Florida on Jan. 10 with his German counterparts, Helga and Zohar, emerging from the spacecraft a day later on Jan. 11.
The next stop for Campos will be NASA's Johnson Space Center in Houston, while the twin German Space Agency (DLR) mannequins will wing their way overseas. Radiation and acceleration data from the mannequins will be scrutinized to see how well the Orion spacecraft will protect humans on future moon missions later in the 2020s.
Related: NASA's Artemis program: Everything you need to know
Investigators wanted to make sure Orion is ready to launch astronauts around the moon, which will happen on the Artemis 2 mission, scheduled to lift off in 2024. So they put three mannequins in Orion for Artemis 1.
On the recent mission, Orion ventured into a high-radiation zone nearly 270,000 miles (435,000 kilometers) from Earth. That's an environment that only a handful of Apollo astronauts ever encountered, back in the 1960s and 1970s when measuring instruments were not as precise as today's generation.
Indeed, Orion went farther than any human-rated spacecraft ever had before, breaking the distance record set by Apollo 13 in April 1970.
Related: Artemis 1 will help NASA protect astronauts from deep space radiation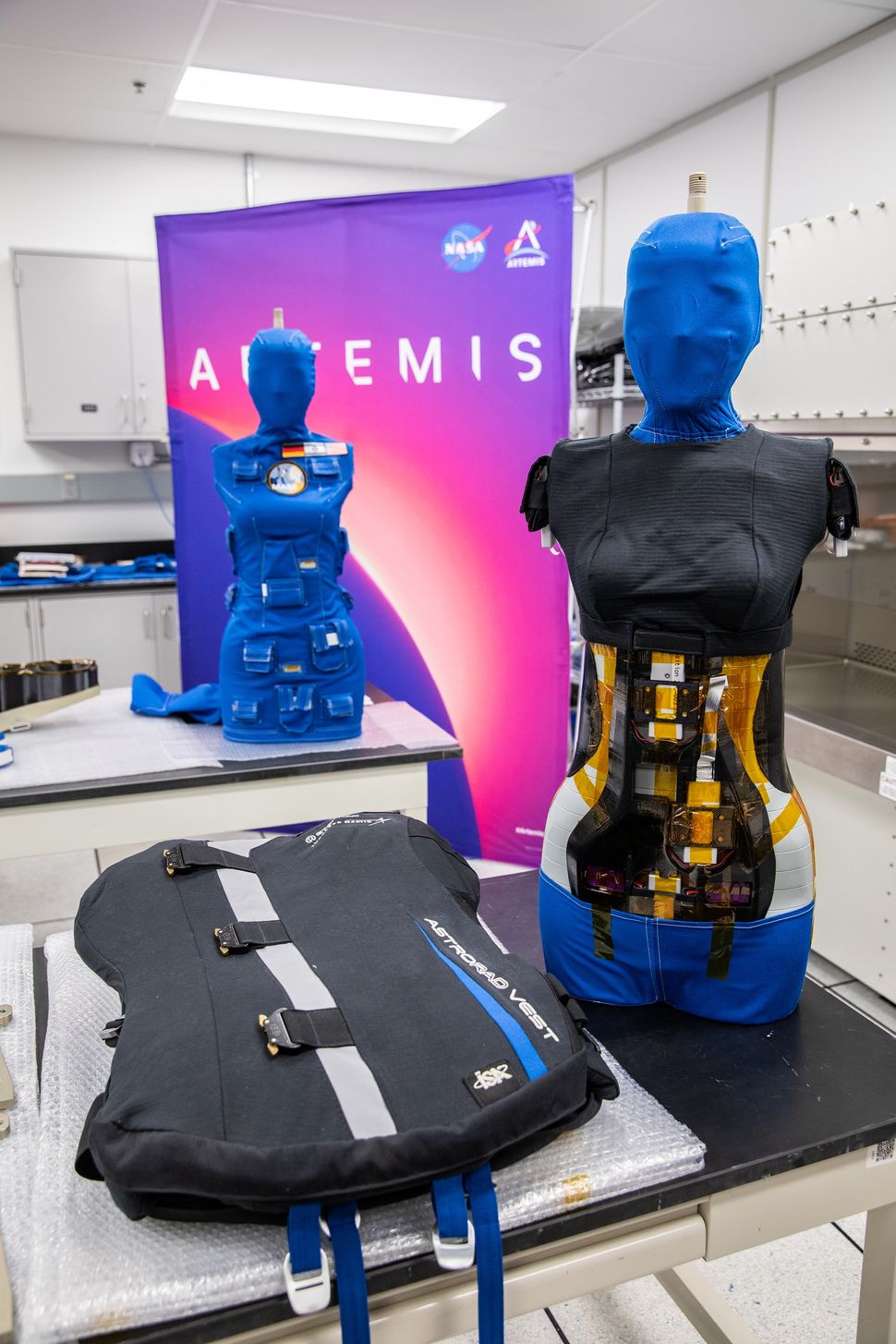 To assess radiation and the mitigation efforts that could counter its worst effects, the DLR mannequin Zohar sported a protective vest from Israeli partner StemRad, while Helga flew without one to serve as a control.
Moonikin Campos also sported dual radiation sensors, along with a set of acceleration sensors beneath his seat and headrest. The additional sensors measured the gravity loads of launch, landing and other big mission events for human safety.
NASA is expected to name the Artemis 2 crew in early 2023, and at least one will be a foreigner: a Canadian Space Agency astronaut will gain a seat through the Canadarm3 robot arm contribution to NASA's planned moon-orbiting Gateway station.
The Japan Aerospace Exploration Agency is also expected to get several Artemis seats, but how soon is not yet public knowledge. The first landing mission of the program, Artemis 3, is slated to occur no earlier than 2025.
Elizabeth Howell is the co-author of "Why Am I Taller?" (ECW Press, 2022; with Canadian astronaut Dave Williams), a book about space medicine. Follow her on Twitter @howellspace. Follow us on Twitter @Spacedotcom or Facebook.