Russian Spacecraft Carrying Billionaire Space Tourist Lands Safely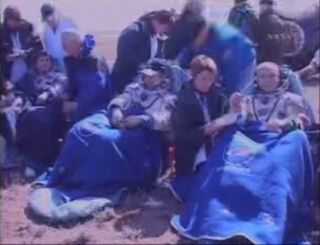 (Image credit: NASA TV.)
Thisstory was updated at 4:17 a.m. EDT.
Abillionaire space tourist and two professional astronauts returned safely toEarth Wednesday aboard a Russian spacecraft, bringing a successful end to theirrespective missions to the International Space Station.
Americanspace tourist Charles Simonyi and the station?s returning Expedition 18 crewtouched down on the Central Asian steppes of Kazakhstan at 3:16 a.m. EDT (0716GMT), their Soyuz TMA-13 spacecraft parachuting to a pinpoint landing.
The flawlesslanding marked the end of a smooth flight for Simonyi, the world?sfirst repeat space tourist, who returned to Earth alongside the station?sExpedition 18 commander Michael Fincke of NASA and Russian flight engineer YuryLonchakov. It was early afternoon Local Time at their landing site.
?It was agreat trip, thank you everyone,? Simonyi, 60, said just before leaving thespace station late Tuesday. ?I?m looking forward to get home to my wife, but itwas a fantastic trip.?
Simonyi andthe Expedition 18 crew were promptly greeted by swarms of recovery workers, whohad watched from nearby helicopters as the Soyuz floated down under parachutesand landed. All three spaceflyers were swiftly helped out of their spacecraft andwere reported to be in good health after returning to Earth and feeling the tugof gravity once more.
?This iswhat Earth is like!? Fincke called out.
Spacetourist?s second trip
Simonyipaid about $35 million for a 13-day trip to the space station under a dealbetween Russia?s Federal Space Agency and the Virginia-based firm Space Adventures,which is currently the only firm arranging orbital spaceflights for privatecitizens. It was Simonyi?s second spaceflight. He last visited the spacestation in 2007 under a similar deal that cost more than $20 million at thetime.
?It was adifficult decision for me to fly for the second time and now looking back, I'mso glad that I've done it,? Simonyi said before leaving, adding that he wasable to performtwice as much science, photography and educational events than he did thefirst time.
Simonyilaunched to the station on March 26 with the outpost?s newExpedition 19 crew - veteran cosmonaut commander Gennady Padalka and NASAastronaut Michael Barratt - which replaced Fincke and Lonchakov. A third memberof Expedition 19, Japanese astronaut Koichi Wakata, was already aboard theoutpost when the new crew members arrived.
?From whereI stand, I think humanity has got a wonderful space station in theInternational Space Station,? Simonyi said, lauding the outpost?s professionalcrews and ground support. ?Maybe the only thing that is more remarkable thanthe size and the effectiveness of this space vehicle is the people serving onboard.?
Simonyi?sflight was the seventh private flight arranged by Space Adventures and may bethe last for some time due to a lack of available Soyuz seats. But the companyis hopeful it will be able to offer seats to paying customers, possibly asearly as late September.
Back onEarth
Wednesday?sSoyuz landing was delayed one day due to soggy ground conditions at thespacecraft?s first drop zone, which forced Russian flight controllers to shiftto a more suitable area southeast of the initial site near the Kazakh city ofDzhezkazgan.
BeforeSimonyi and the Expedition 18 crew returned to Earth, they bid a fond farewellto the space station?s new Expedition 19 crew. Their Soyuz spacecraft undockedfrom the station late Tuesday at 11:55 p.m. EDT (0355 GMT) as both spacecraftflew 220 miles (354 km) above eastern Russia.
Fincke saidit was the ?coolest thing? in his life to work with NASA and its partners inRussia, Europe, Japan and Canada to build the International Space Station overthe last six months, his second tour at the outpost. During that time, he andLonchakov performed two spacewalks, hosted two visiting NASA space shuttles thatboosted the space station to full power and primed it tosupport larger, six-person crews later this year.
?We doeverything together. We're humanity's bright hope for the future,? Fincke said ofthe entire space station effort. ?So we?re handing over station with all that.The pressure?s on guys!?
?Grouphug!? one of the astronauts said with a laugh as all six spaceflyers shared afarewell embrace.
Fincke andLonchakov spent about 178 days in space during their half-year mission. Finckeis now third on the NASA?s list of most experienced spaceflyers behindspaceflyers Michael Foale and Peggy Whitson, the latter of which holds the topspot with 377 cumulative days in space during two station flights.
?Welcomeback to gravity!? someone told Fincke.
The worldrecord for the most cumulative time in space is held by Russian cosmonautSergei Krikalev, who has 803 days in orbit during six spaceflights.
New Video - Space Tourist Tours the ISS
New Video - Charles Simonyi: World's 1st Repeat Space Tourist
Image Gallery - Charles in Space!
Get the Space.com Newsletter
Breaking space news, the latest updates on rocket launches, skywatching events and more!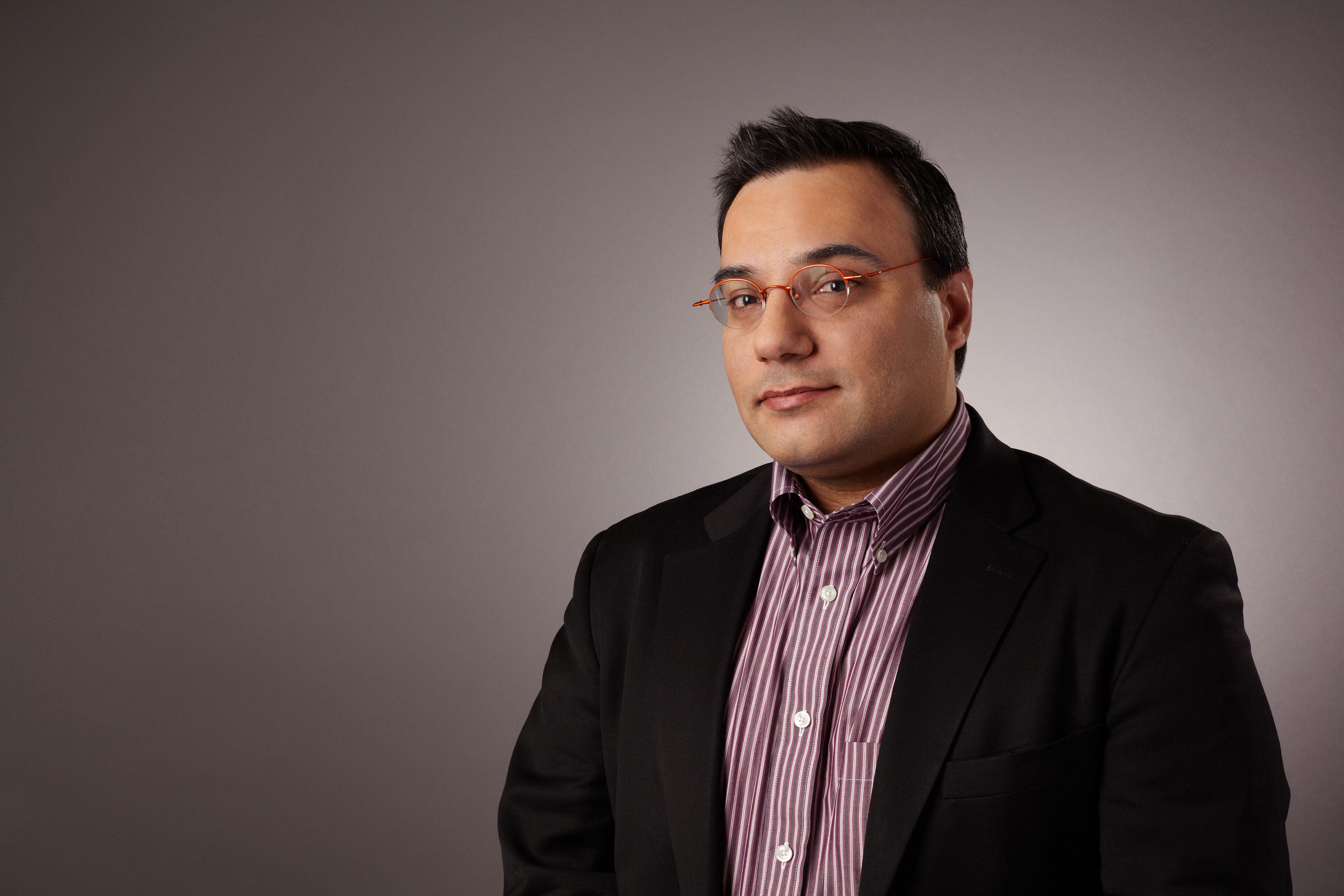 Tariq is the Editor-in-Chief of Space.com and joined the team in 2001, first as an intern and staff writer, and later as an editor. He covers human spaceflight, exploration and space science, as well as skywatching and entertainment. He became Space.com's Managing Editor in 2009 and Editor-in-Chief in 2019. Before joining Space.com, Tariq was a staff reporter for The Los Angeles Times covering education and city beats in La Habra, Fullerton and Huntington Beach. In October 2022, Tariq received the Harry Kolcum Award for excellence in space reporting from the National Space Club Florida Committee. He is also an Eagle Scout (yes, he has the Space Exploration merit badge) and went to Space Camp four times as a kid and a fifth time as an adult. He has journalism degrees from the University of Southern California and New York University. You can find Tariq at Space.com and as the co-host to the This Week In Space podcast with space historian Rod Pyle on the TWiT network. To see his latest project, you can follow Tariq on Twitter @tariqjmalik.