Robotic Arm Ballet: Astronauts Move Massive Truss, Take Time Off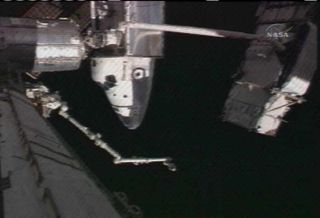 (Image credit: NASA TV.)
HOUSTON - Astronauts aboard NASA?s shuttleDiscovery will take a few hours off Monday after some delicate robotic arm workto move a massive girder outside the International Space Station (ISS), whileengineers on Earth study contamination in one of the orbital laboratory?s solararray-turning joints.
Working togetherwith the station?s Expedition 16 crew, Discovery?s STS-120 astronauts were handingoff the 17.5-ton Port 6 (P6) solar array truss segment between their twospacecraft?s robotic arms to position it for installation on the port edge ofthe orbital laboratory?s main truss during a Tuesday spacewalk.
Reattachingthe port side girder and unfurling its two wing-like solar arrays successfully iseven more vital after a spacewalker discovered what appeared to be metalshavings inside a 10-foot (three-meter) wide joint designed to rotatethe space station?s starboard solar arrays like a paddlewheel to track the Sun.
ISSExpedition 16 commander Peggy Whitson tested samples of the shavings earlyMonday, finding them to be magnetic.
?It?sdefinitely ferrous,? Whitson told Mission Control.
Expedition16 flight engineer Daniel Tani collected the samples from inside the station?sstarboard Solar Alpha Rotary Joint (SARJ) duringa Sunday spacewalk. Astronauts installed the joint at the ISS last June,but over the last 50 days it has exhibited slight current spikes and vibrationssuggesting added friction as it rotated its solar arrays.
ISS flightcontrollers have parked the station?s starboard solar arrays in a fixedposition that should generate adequate power while Discovery remains docked atthe space station through Nov. 4. Mission managers also plan to send astronautScott Parazynski out to a similar solar array-turning joint on the spacestation?s port side, which has been working properly since its September 2006 installation,during Tuesday?s spacewalk.
MikeSuffredini, NASA?s ISS program manager, said that inspecting the port jointwill give engineers a baseline against which they can measure the starboardjoint?s contamination. If Tuesday?s P6 solar array relocation goes as plannedand the starboard solar wing can be adjusted in optimum Sun-catchingpositions periodically, the station will be in a good power configuration tosupport the planned December arrival of the European Space Agency?s Columbus laboratory, he added.
But adefinitive plan to either clean up the starboard joint contamination or conductlengthy repairs using spare parts already in orbit will have to wait untilafter Discovery?s currentSTS-120 construction flight, which NASA has called its most ambitious todate. In addition to moving the seven-year-old P6 truss from its centralmast-like perch atop the ISS to the station?s port side, Discovery?s crew hasalso swapped out one Expedition 16 crewmember and delivered the newconnecting node Harmony to the orbital laboratory.
?For thismission, we don?t really think we?ll be able to have time to come up with a planto do any serious troubleshooting,? ISS flight director Heather Rarick saidlate Sunday. ?We?ll probably do some more inspections though, so we are leavingsome of our options open to get some more inspection time.?
Astronauts aboardDiscovery and the ISS also watched early Monday as flight controllers on Earth commandeda pair of starboard radiators to unfold and join a third one already deployedfrom the station?s Starboard 1 (S1) truss. Shuttle commander Pamela Melroy, whohelped install the S1 truss on a previous spaceflight, said the girder lookedgreat ?with all its flags flying.?
NASA rousedDiscovery?s crew with the song ?One by One? performed by Wynton Marsalis andselected for Discovery astronaut Stephanie Wilson, the crew?s lead robotic armoperator.
?Space iscertainly a special to be,? Wilson said. ?I'd like to thank my parents, Barbaraand Gene, for that song. I love them very much and I couldn't do this mission,or anything that I've done in my life, without their love and their support.?
Wilson, a Boston native, received some welcome news from Mission Control when she learned herbeloved Red Sox won the World Series Sunday night.
?Woooo!?she exclaimed. ?That?s great news!?
NASA is broadcastingDiscovery's STS-120 mission operations live on NASA TV. Click here for mission updatesand NASA TV from SPACE.com.
SPACE.com Video Interplayer: Delivering 'Harmony' with NASA's STS-120 Mission
Complete Space Shuttle Mission Coverage
Get the Space.com Newsletter
Breaking space news, the latest updates on rocket launches, skywatching events and more!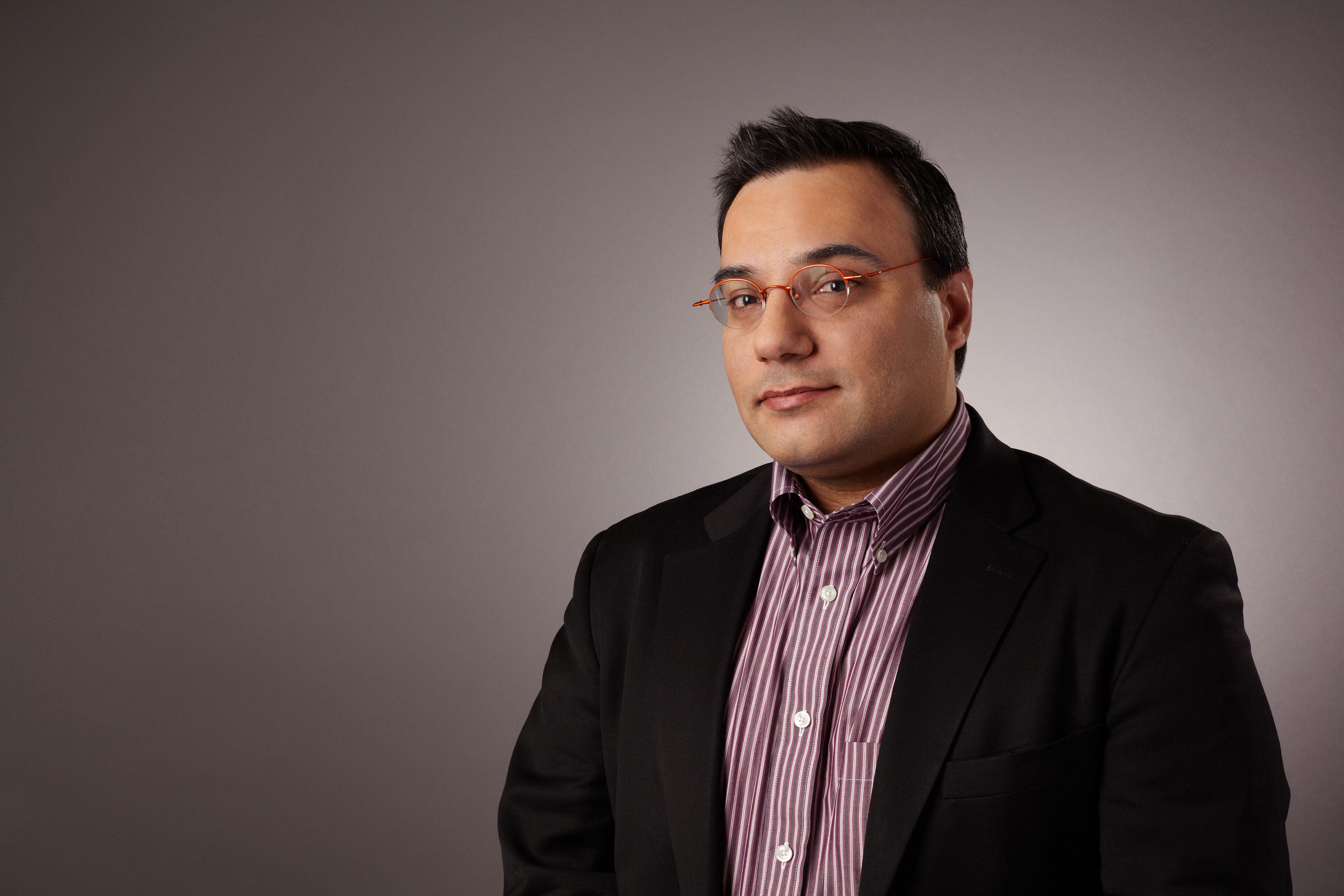 Tariq is the Editor-in-Chief of Space.com and joined the team in 2001, first as an intern and staff writer, and later as an editor. He covers human spaceflight, exploration and space science, as well as skywatching and entertainment. He became Space.com's Managing Editor in 2009 and Editor-in-Chief in 2019. Before joining Space.com, Tariq was a staff reporter for The Los Angeles Times covering education and city beats in La Habra, Fullerton and Huntington Beach. In October 2022, Tariq received the Harry Kolcum Award for excellence in space reporting from the National Space Club Florida Committee. He is also an Eagle Scout (yes, he has the Space Exploration merit badge) and went to Space Camp four times as a kid and a fifth time as an adult. He has journalism degrees from the University of Southern California and New York University. You can find Tariq at Space.com and as the co-host to the This Week In Space podcast with space historian Rod Pyle on the TWiT network. To see his latest project, you can follow Tariq on Twitter @tariqjmalik.