Apollo 14: NASA's 'Rookie' Astronauts Bring Golf to the Moon (Photos)
MQF Sealed
Apollo 14 astronauts, sealed inside a mobile quarantine facility, greet the press and USS New Orleans crew. The three astronauts successfully completed their 10-day lunar landing mission with a splashdown in the South Pacific Ocean about 800 nautical miles from American Samoa.
A Treasure Unveiled
On Feb. 18, 1971, glove handlers at the Lunar Receiving Laboratory (LRL) at NASA's Johnson Space Center unseal Apollo 14 lunar sample materials in modular cabinets. The powdery sample is the last of around 90 lbs. (40 kg) of materials that the Apollo 14 astronauts retrieved from the lunar surface.
Eyeballing Big Bertha
Three Brown and Root/Northrop technicians (left to right: Linda Tyler, Nancy L. Trent and Sandra Richards) examine the basketball-sized moon rock "Big Bertha" in the in the Lunar Receiving Laboratory (LRL) at Johnson Space Center.
Briefing the Press
On Feb. 19, 1971, Apollo 14 crewmembers Alan B. Shepard, Edgar D. Mitchell and Stuart A. Roosa show some of their lunar samples to newsmen in the crew reception area of the LRL at the Manned Spacecraft Center in NASA's Johnson Space Center.
Memorial Plaque
This plaque was attached to the lunar module Antares and left on the moon during the Apollo 14 lunar landing mission. Similar plaques were left on the lunar surface by Apollo 11 and Apollo 12 astronauts.
Visualizing the Mission
A Grumman Aerospace Corporation artist created this depiction of Apollo 14 crewmen Alan B. Shepard, Jr., and Edgar D. Mitchell, on the lunar surface for the first time. Shepard pulls the Modular Equipment Transporter and carries the Laser Ranging Retro Reflector, while Mitchell carries the Apollo Surface Experiment Package.
Envisioning the Feat
An artist's concept depicts the Apollo 14 lunar landing mission. The Apollo 14 command/service module circles the moon as the lunar module Antares descends to the lunar surface.
Apollo 14 Crew Patch
NASA astronauts Alan B. Shepard, Jr., Stuart A. Roosa and Edgar D. Mitchell designed the crew patch for the Apollo 14 mission. The patch highlights the astronaut lapel pin with a comet trail from the Earth approaching the moon.

Astronauts who have not flown in space wear silver pins. Astronauts ho have flown in space wear gold pins. The NASA insignia design for Apollo flights is kept only for official use by astronauts and the NASA Administrator.
Get the Space.com Newsletter
Breaking space news, the latest updates on rocket launches, skywatching events and more!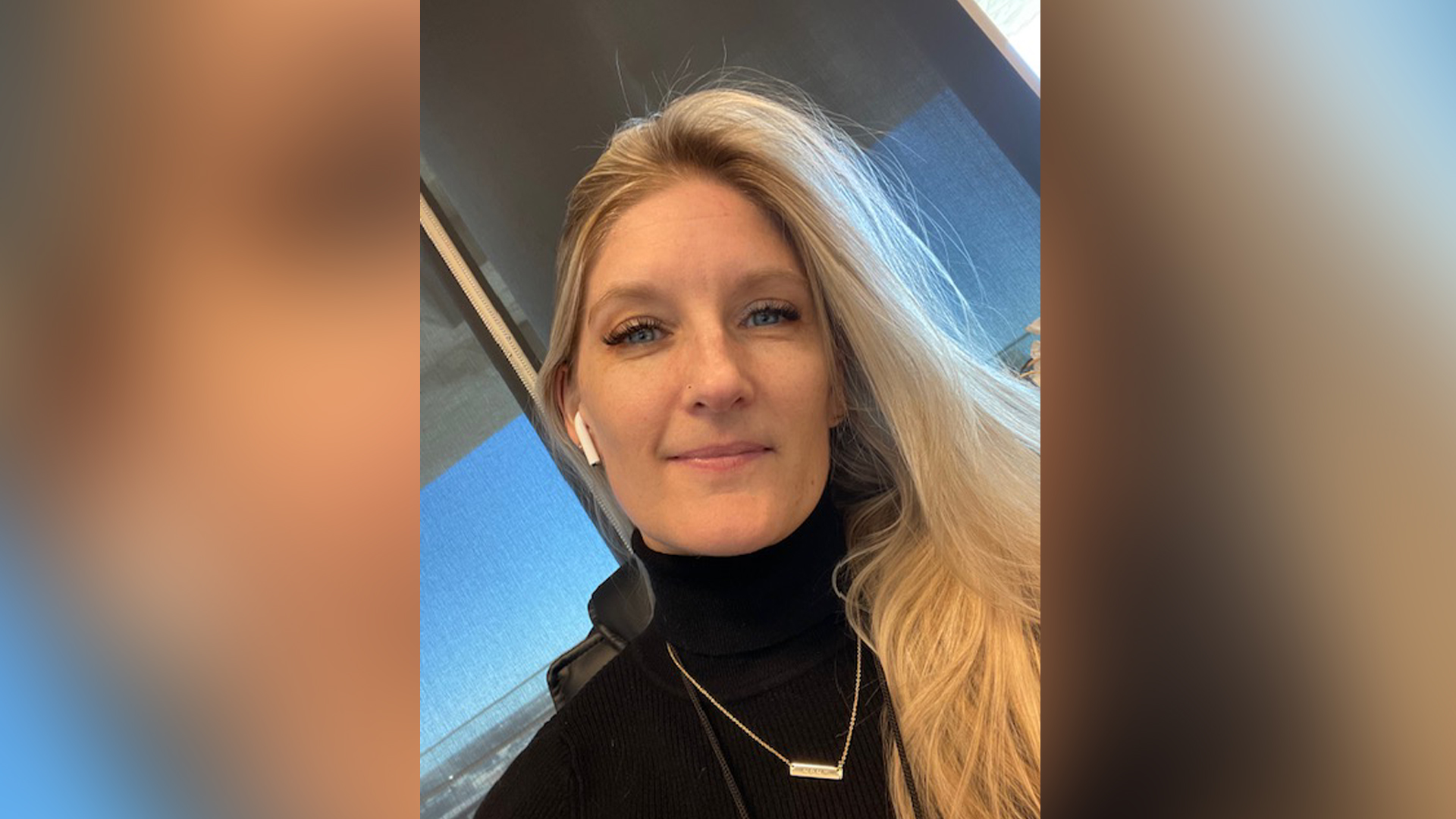 Producer and Contributing Writer
Christine Lunsford joined the Space.com team in 2010 as a freelance producer and later became a contributing writer, covering astrophotography images, astronomy photos and amazing space galleries and more. During her more than 10 years with Space.com, oversaw the site's monthly skywatching updates and produced overnight features and stories on the latest space discoveries. She enjoys learning about subjects of all kinds.