NASA Extends Space Shuttle Mission, Adds Fourth Spacewalk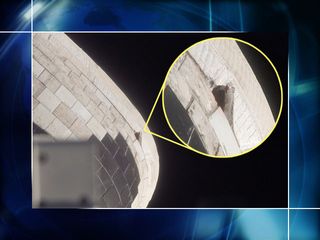 (Image credit: NASA.)
HOUSTON — NASA's shuttle Atlantis will spend two extra days in orbit to allow its astronaut crew to repair minor heat shield damage and perform an extra spacewalk at the International Space Station (ISS), mission managers said late Monday.
The extra time will allow engineers on Earth to draw up plans to repair a damaged heat-resistant blanket on the aft exterior of Atlantis, John Shannon, head of NASA's STS-117 Mission Management Team, told reporters during mission briefing here at NASA's Johnson Space Center.
"The right answer here, the better part of valor, was to go ahead and put it down and secure it," Shannon said of the damaged blanket.
Atlantis' STS-117 crew, commanded by veteran shuttle flyer Rick Sturckow, launched towards the ISS on June 8 on a planned 11-day mission to deliver new starboard solar arrays and trusses to the orbital laboratory. The mission will now run 13 days, with landing set for June 21, NASA officials said.
During launch, aerodynamic pressures forced a 4-inch by 6-inch (10-centimeter by 15-centimeter) triangular flap of the stiff, two-inch (five-centimeter) thick blanket on Atlantis' left Orbital Maneuvering System (OMS) pod to fold back on itself.
"We think that the astronauts will be able to go out there and just push this right back down," Shannon said. "When you push it, it stays."
The torn blanket, while not a flight risk to the Atlantis astronaut crew during reentry, could lead to some damage to the OMS pod's internal honeycomb-like graphite-epoxy structure and require additional time to repair once the spacecraft returns to Earth, NASA has said.
"It was a 100-percent consensus that the unknowns in the engineering analysis of the potential damage to that graphite-epoxy layer under the blanket was not acceptable and we wanted to go and fix it if we at all could," Shannon said. "So it was a very easy decision today."
Shannon also added that, on Monday, NASA engineers cleared other areas of Atlantis' heat shield — specifically its heat-resistant belly-mounted tiles and carbon composite panels along the wing edges and nose cap -- of concern. No focused inspection of those areas will be required during the remainder of the STS-117 mission, he added.
"I don't think we're going to have any problems at all on the underside of the vehicle," Shannon said.
NASA has kept a close eye on the integrity of space shuttle heat shields since the 2003 Columbia accident, in which that orbiter sustained wing damage at launch that led to the loss of the spacecraft and its seven-astronaut crew. Shuttle crews now routinely scan their spacecraft for signs of damage while in orbitat the start and end of the spaceflights.
Repair plans evolve
Shuttle mission managers are not yet certain when STS-117 crew will perform the thermal blanket repair, nor which spacewalking team will step into space to make the fix. The repair itself, however, is expected to take about an hour and a half of spacewalking time.
The repair, which would be based off the Atlantis shuttle's 50-foot (15-meter) robotic arm, could be placed during the third planned spacewalk for the STS-117 mission or added to the newly announced fourth excursion.
Spacewalkers Jim Reilly and Danny Olivas would be on tap to perform the repair if it occurs during the mission's third spacewalk on Friday. If the blanket fix moves to the fourth spacewalk, set for Sunday, STS-117 mission specialists Steven Swanson and Patrick Forrester would make the repair.
Shannon told SPACE.com that the decision to add the fourth spacewalk to the STS-117 mission is not due to the blanket repair alone.
The shuttle launched with enough supplies for two extra days and additional spacewalks in case they should be required during the tricky tasks of installing and activating the new Starboard 3/Starboard 4 truss segments, deploying their wing-like solar arrays, and folding in an older solar wing, he said.
By adding the fourth spacewalk, shuttle astronauts will be able to not only repair the torn thermal blanket, but also accomplish several get-ahead spacewalk tasks to maintain or upgrade the ISS, Shannon added.
With the mission extension, Atlantis and its STS-117 crew are now slated to land on June 21 at 1:54 p.m. EDT (1754 GMT) after a 13-day construction mission to the ISS. The spaceflight, now in its fourth day, is the first of up to four planned to continue space station assembly this year.
"We appreciate the extra days in space," Sturckow told Mission Control late Monday. "We'll make good use of them."
NASA is broadcasting the space shuttle Atlantis' STS-117 mission live on NASA TV. Click here for mission updates and SPACE.com's video feed.
Get the Space.com Newsletter
Breaking space news, the latest updates on rocket launches, skywatching events and more!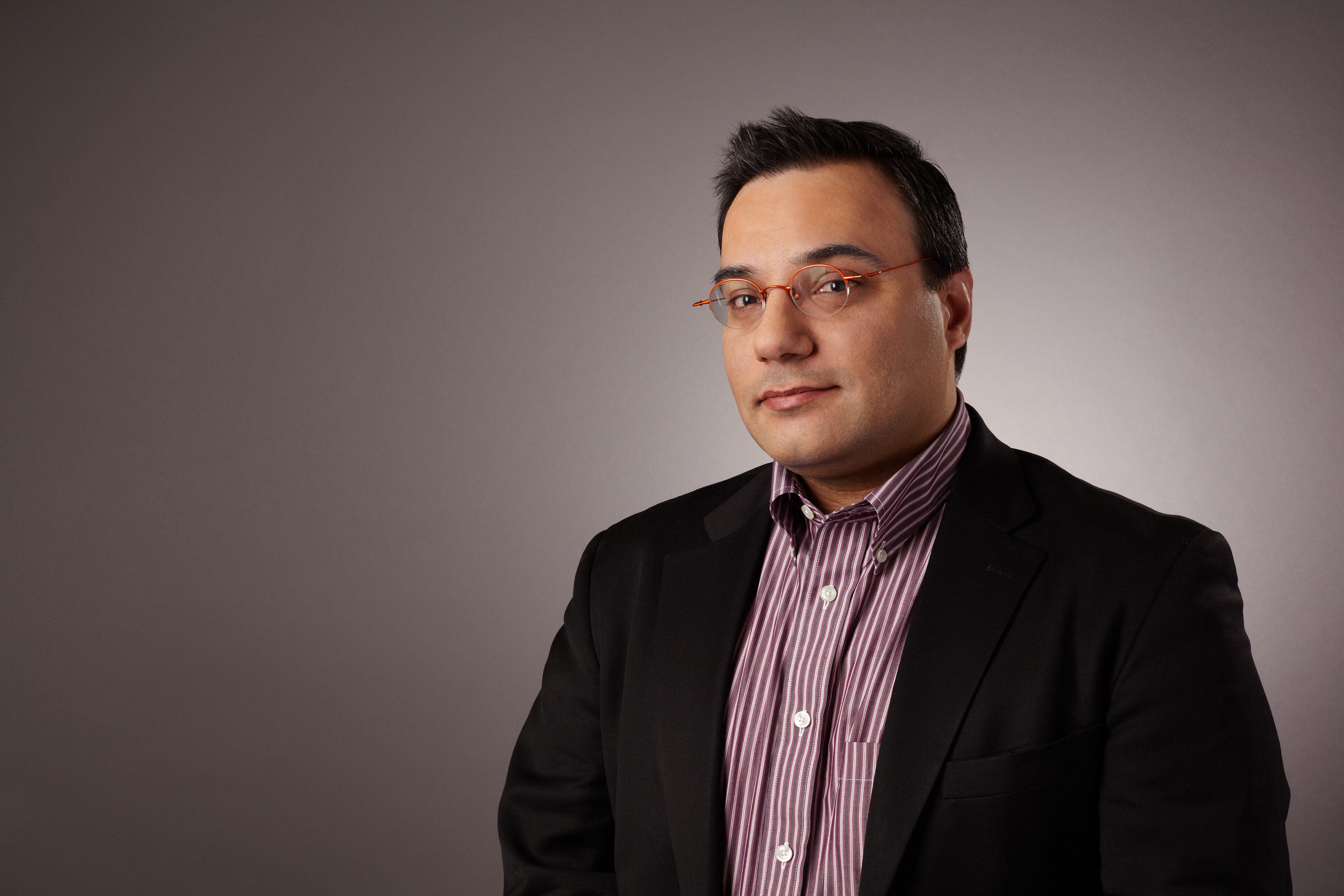 Tariq is the Editor-in-Chief of Space.com and joined the team in 2001, first as an intern and staff writer, and later as an editor. He covers human spaceflight, exploration and space science, as well as skywatching and entertainment. He became Space.com's Managing Editor in 2009 and Editor-in-Chief in 2019. Before joining Space.com, Tariq was a staff reporter for The Los Angeles Times covering education and city beats in La Habra, Fullerton and Huntington Beach. In October 2022, Tariq received the Harry Kolcum Award for excellence in space reporting from the National Space Club Florida Committee. He is also an Eagle Scout (yes, he has the Space Exploration merit badge) and went to Space Camp four times as a kid and a fifth time as an adult. He has journalism degrees from the University of Southern California and New York University. You can find Tariq at Space.com and as the co-host to the This Week In Space podcast with space historian Rod Pyle on the TWiT network. To see his latest project, you can follow Tariq on Twitter @tariqjmalik.