Space Tourist: ISS a Cozy and Complicated Place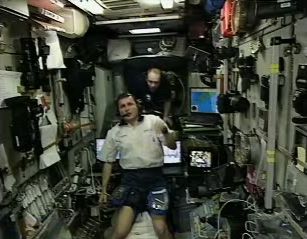 (Image credit: <a href="http://www.charlesinspace.com">www.charlesinspace.com</a>.)
TheInternational Space Station (ISS) is both cozy and complicated according to Americanbillionaire Charles Simonyi, who paying more than $20 million for a trek to theorbital outpost.
Now in hissixth day in space, Simonyidescribed orbital living as enjoyable yet challenging in a series of audio andvideo broadcasts posted to his mission-dedicated Web site: www.charlesinspace.com.
"I thinkthe space station is just a fantastic place to live," Simonyi, 58, said in anApril 12 video broadcast. "It's cozy. It's complicated. It has been lived infor quite a while."
TheHungary-born Simonyi, a former Microsoft software developer and co-founder ofthe firm Intentional Software Corp., is paying between $20 million and $25million for 13 days in space, 11 of them aboard the ISS, under an agreementbetween Russia's Federal Space Agency and the Virginia-based firm SpaceAdventures.
He launchedinto orbit on April 7 aboard a Russian-built Soyuz TMA-10 spacecraft with Expedition15 cosmonauts Fyodor Yurchikhin and Oleg Kotov. The spaceflying trio dockedat the station onApril 9 and were greeted by the outpost's three-astronautExpedition 14 crew.
"I think itwill be an unforgettable experience and I will have great new friends when Iget back," Simonyi told students at Fairborn High School in Fairborn, Ohio Thursday during a HAM radio session.
The seasonedprofessional astronauts aboard the station have developed their own tricksto perform their daily tasks without losing objects in the weightlessenvironment of space, a skill Simonyi said he is trying to learn. A number ofitems, including a writing pen, have escaped his grasp and led to some embarrassingmoments aboard the ISS, he added.
"Thecrewmates weren't very happy, of course, about finding a floating shirt or afloating document or a floating pen," Simonyi said in a Wednesday radio call toRussian mission control, and displayed a tethered pencil and other supplies inbags secured to his clothing via Velcro.
Butlearning the intricacies of living in space is one of the joys of his 13-daytrek, Simonyi added.
"Even whenthings are difficult, that's in a sense fun because you're learning about," hesaid.
Simonyi isdue to return to Earth April 20 with the station's Expedition 14 commanderMichael Lopez-Alegria and flight engineer Mikhail Tyurin, who are completing aseven-month trip to the ISS. A third crewmate, NASA astronaut Sunita Williams,is staying aboard to join the Expedition 15 mission.
Spacetrek busy, and surprising
Simonyitold Fairborn students that despite his lifelong interest in human spaceflight,he did not believe he could make the trip himself until recently.
"My callingwas in computers," Simonyi told the students, adding that he hopes thespaceflight will helpencourage youth to pursue science and technology studies. "So this is a newthing for me."
With a fullschedule of science experiments and other activities, Simonyi's slate has beenfull for much of his time in orbit.
"I've beenup five days and I have no free time yet," he said to a Fairborn student whoasked how he spent is off time in orbit. "I've been taking notes and looking atthe Earth, but later on I might be reading and listening to music."
Editors forSimonyi's mission Web site reported that the installation of computer harddrives and science experiments have kept the space tourist busy for much of theweek.
Simonyi isparticipating in a lower back muscle study for the European Space Agency (ESA),mapping the station's radiation environment for the Federal Space Agency and theHungarian Space Office, and testing high-definition camera components for theJapan Aerospace Exploration Agency.
In additionto those studies, he will also spend some time today collecting samples ofmicrobes living aboard the space station as part of another ESA experiment, aswell as stamp and sign a series of personal effects for friends on Earth,according to his mission flight plan.
Simonyi, answering one of the some 1,000 questions submitted to his Web site in recent days, described the views of planet Earth from space.
"The imageof Earth is incredibly blue and there is just lots of water. It's not as roundas I thought it would be. Typically we're looking straight down and we don'tsee much curvature, and it moves very fast," Simonyi said, adding that it isthe stunning brightness of the Sun that he's found most amazing. "It's only inthe theaters that you can see fantastic light like that."
IMAGES: Space Tourist, Expedition 15 Crew Train for Launch
Complete International Space Station Mission Coverage
Get the Space.com Newsletter
Breaking space news, the latest updates on rocket launches, skywatching events and more!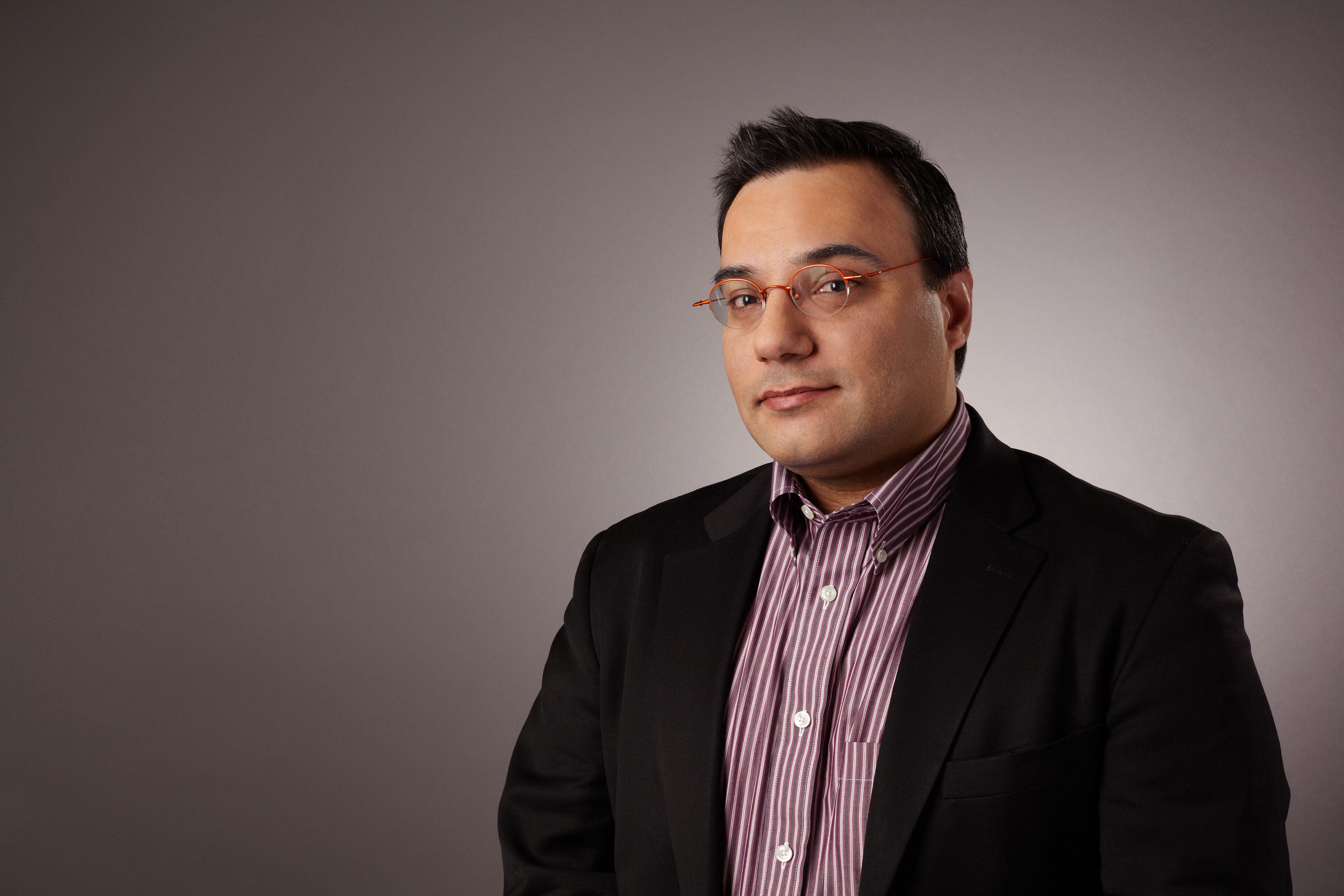 Tariq is the Editor-in-Chief of Space.com and joined the team in 2001, first as an intern and staff writer, and later as an editor. He covers human spaceflight, exploration and space science, as well as skywatching and entertainment. He became Space.com's Managing Editor in 2009 and Editor-in-Chief in 2019. Before joining Space.com, Tariq was a staff reporter for The Los Angeles Times covering education and city beats in La Habra, Fullerton and Huntington Beach. In October 2022, Tariq received the Harry Kolcum Award for excellence in space reporting from the National Space Club Florida Committee. He is also an Eagle Scout (yes, he has the Space Exploration merit badge) and went to Space Camp four times as a kid and a fifth time as an adult. He has journalism degrees from the University of Southern California and New York University. You can find Tariq at Space.com and as the co-host to the This Week In Space podcast with space historian Rod Pyle on the TWiT network. To see his latest project, you can follow Tariq on Twitter @tariqjmalik.