Space History Photo: X-15 on Lakebed with B-52 Mothership Flyover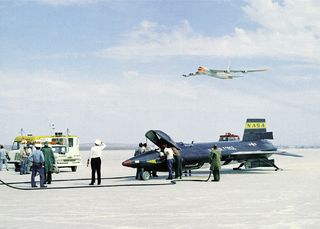 (Image credit: NASA.)
In this historical photo from the U.S. space agency, as crew members secure the X-15 rocket-powered aircraft after a research flight, the B-52 mothership used for launching this unique aircraft does a low fly-by overhead on Sept. 1, 1961. The X-15s made a total of 199 flights over a period of nearly 10 years from 1959 to 1968, and set unofficial world speed and altitude records of 4,520 mph (Mach 6.7) and 354,200 feet.
Information gained from the highly successful X-15 program contributed to the development of the Mercury, Gemini, and Apollo piloted spaceflight programs, and also the Space Shuttle program.
Each weekday, SPACE.com looks back at the history of spaceflight through photos (archive).
Get the Space.com Newsletter
Breaking space news, the latest updates on rocket launches, skywatching events and more!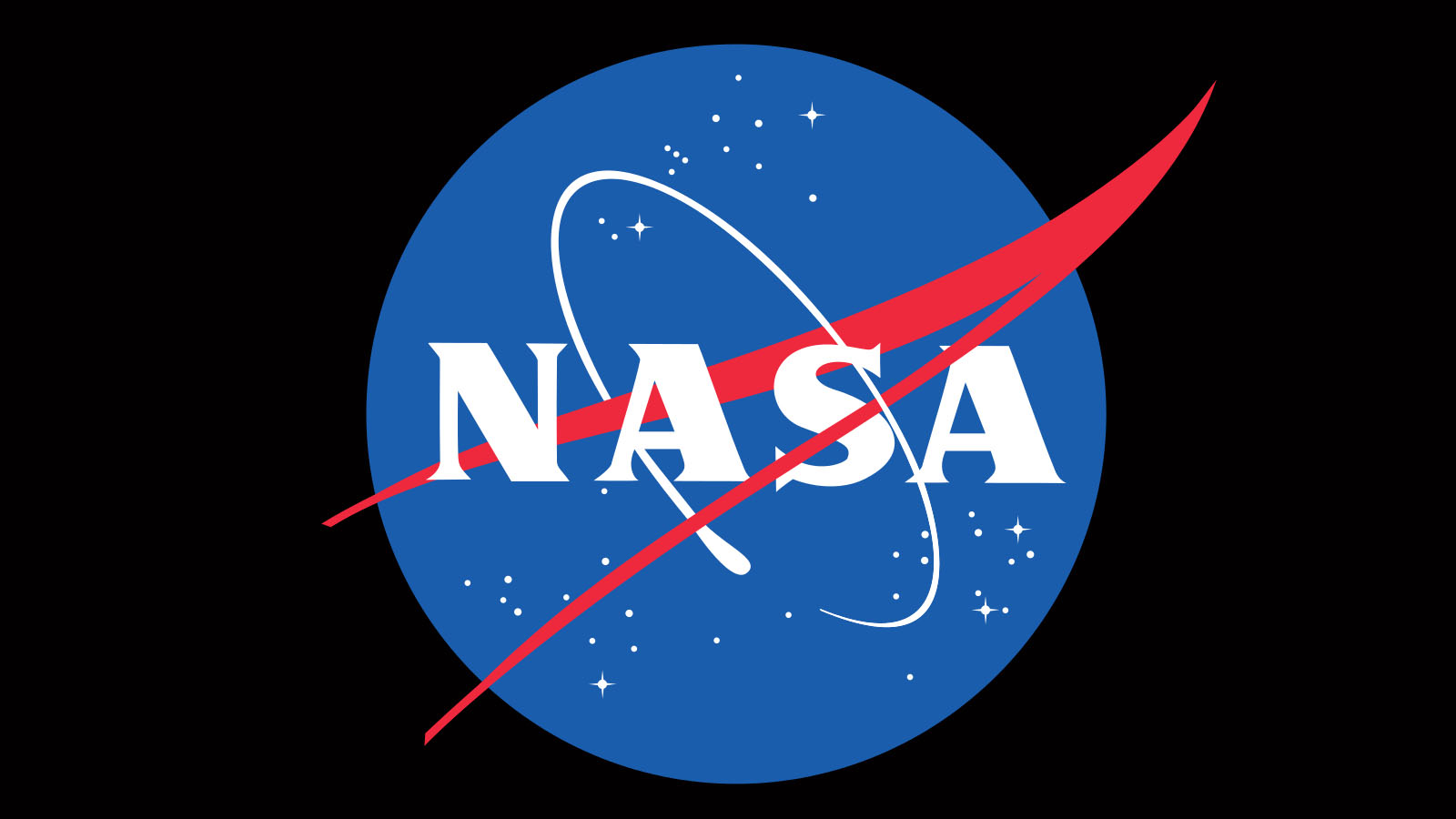 The National Aeronautics and Space Administration (NASA) is the U.S. government agency in charge of the civilian space program as well as aeronautics and aerospace research. Founded in 1958, NASA is a civilian space agency aimed at exploring the universe with space telescopes, satellites, robotic spacecraft, astronauts and more. The space agency has 10 major centers based across the U.S. and launches robotic and crewed missions from the Kennedy Space Center in Cape Canaveral Florida. It's astronaut corps is based at the Johnson Space Center in Houston. To follow NASA's latest mission, follow the space agency on Twitter or any other social channel, of visit: nasa.gov.