Photos: The Columbia Space Shuttle Tragedy
STS-107 Patch
STS-107 patch.
Columbia's STS-107 Crew
The STS-107 crew. Front from left: Rick Husband William McCool. Standing from left: David Brown, Laurel Clark, Kalpana Chawla and Michael Anderson and Ilan Ramon.
Composite Images of Columbia During Ascent on STS-107
These are two composite images of Columbia during ascent on STS-107. The images are both derived from an average of 17 video fields totalling about one-quarter of a second of video. The left image is taken from video before a debris strike recorded by other cameras. The one on the right is taken from video after a debris strike recorded by other cameras. The imagery from video was of too low resolution, however, to be significant for use in an engineering analysis that was performed during Columbia's flight regarding the debris strike.
Holly Leonard During the Columbia Memorial Service
Holly Leonard is pictured among the crowd on the mall of the Johnson Space Center during the memorial for the Columbia astronauts.
Tributes to Space Shuttle Columbia Crewmembers at Johnson Space Center
In memory of the Space Shuttle Columbia crewmembers who lost their lives on February 1, 2003, a massive collection of flowers, balloons, flags, signs, and other arrangements were placed at the Johnson Space Center (JSC) sign at the main entrance to the center.
Volunteers for Columbia Search Party
Director General Jefferson D. Howell, Jr., (left) joins volunteer searchers during a meal break at Lufkin, Texas. John H. Casper, Director of Safety, Reliability and Quality Assurance Office at JSC, is seated next to General Howell.
Forestry Department Volunteers
Volunteer searchers from the Forestry Service and other government agencies gather around a table in the "tent city" set up for them in Corsicana, Texas. The tents in which the volunteers have been living since the search began are visible in the background. Tihis image was taken April 11, 2003
Volunteer Searchers Scour for Debris
Volunteer searchers, representing several government and local agencies, systematically scour a Navarro County field in hopes of finding some debris. This image was taken April 11, 2003.
Space Shuttle Columbia in Orbit
This image of the Space Shuttle Columbia in orbit during mission STS-107 was taken by the U.S. Air Force Maui Optical and Supercomputing Site (AMOS) on Jan. 28, four days before Columbia's reentry, as the spacecraft flew above the island of Maui in the Hawaiian Islands.
Thermal Protection Tile From Columbia
A view of a single thermal protection system tile from the Space Shuttle Columbia recovered near Powell, Texas, as part of the ongoing debris recovery effort. This image was taken Feb. 25, 2003.
Get the Space.com Newsletter
Breaking space news, the latest updates on rocket launches, skywatching events and more!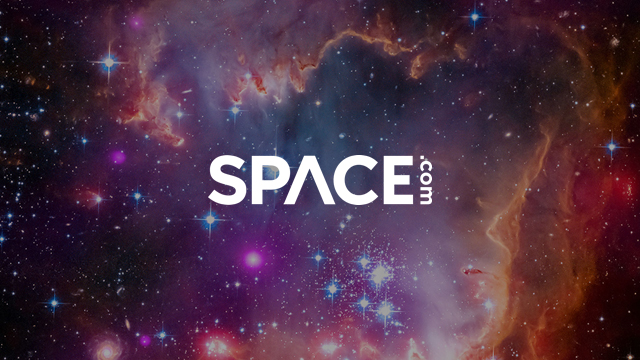 Space.com is the premier source of space exploration, innovation and astronomy news, chronicling (and celebrating) humanity's ongoing expansion across the final frontier. Originally founded in 1999, Space.com is, and always has been, the passion of writers and editors who are space fans and also trained journalists. Our current news team consists of Editor-in-Chief Tariq Malik; Editor Hanneke Weitering, Senior Space Writer Mike Wall; Senior Writer Meghan Bartels; Senior Writer Chelsea Gohd, Senior Writer Tereza Pultarova and Staff Writer Alexander Cox, focusing on e-commerce. Senior Producer Steve Spaleta oversees our space videos, with Diana Whitcroft as our Social Media Editor.