Asteroid 2017 BQ6 art
This composite of 11 images of asteroid 2017 BQ6 was generated with radar data collected using NASA's Goldstone Solar System Radar in California's Mojave Desert on Feb. 5, 2017, about 5 hours before the asteroid's closest approach to Earth.
Asteroid 2017 BX as Seen By Slooh
The asteroid 2017 BX is seen in this image (in circle) ahead of its close Earth flyby on Jan. 24, 2017. The asteroid passed by at a distance of 162,252 miles (261,119 kilometers) - about 30 percent closer than distance between the Earth and moon.
Asteroid Vesta
Close-up of the asteroid Vesta, as seen by NASA's Dawn mission. Vesta may be partly composed of water ice.
Hayabusa View of Asteroid Itokawa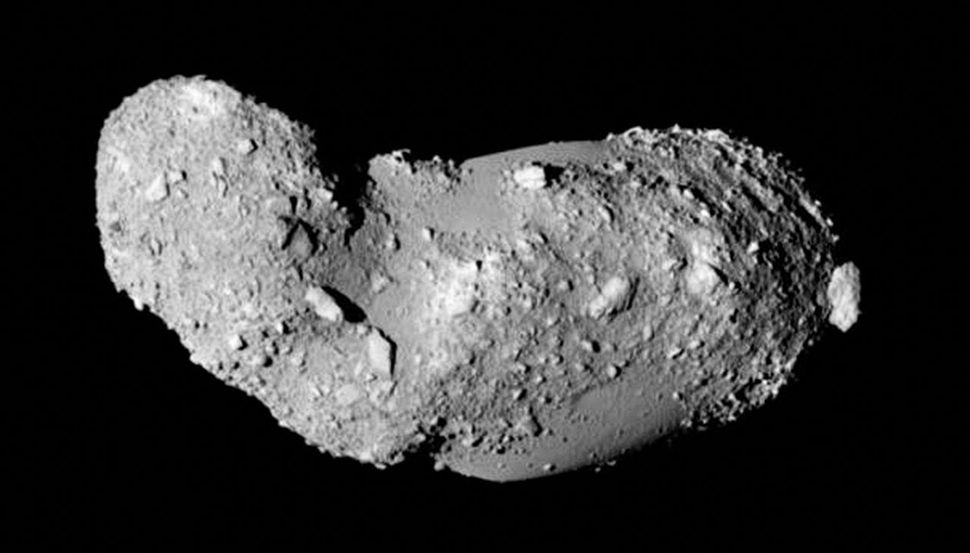 Japan's asteroid-sampling Hayabusa spacecraft took this photo of the space rock Itokawa in 2005.
Radar Images of Asteroid Bennu
NASA's Deep Space Network antenna in Goldstone, California, captured these radar images of asteroid Bennu in 1999, when the space rock was still known as 1999 RQ36.
Radar Images of Halloween Asteroid
These eight individual radar images of asteroid 2015 TB145 were captured on Oct. 31, 2015 using NASA's DSS-14 antenna in Goldstone, California and the Green Bank Telescope in West Virginia.