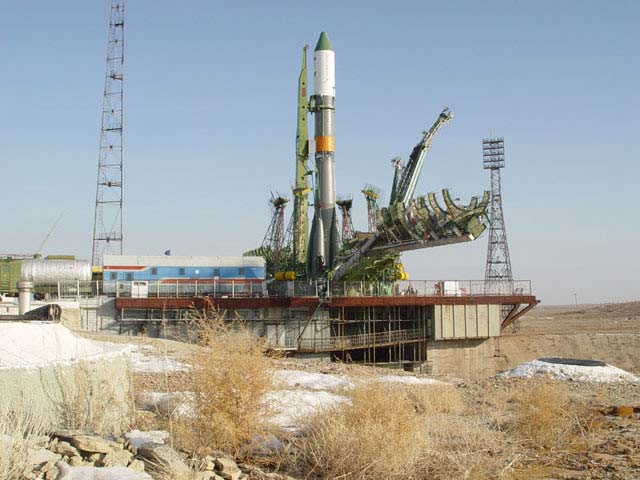 CAPE CANAVERAL - In a story that repeats itself every few months, another critical resupply ship is set to blast off from Kazakhstan today, loaded with badly needed food, water and supplies for the International Space Station and its two-man crew.
The grounding of the space shuttles, which can carry about seven times as much stuff to the station as a single Progress cargo ship, has left the United States and its international partners struggling to keep the outpost supplied well enough so humans can remain on board.
So far, they've gotten by, despite a surprise holiday food shortage that left Commander Leroy Chiao and Russian cosmonaut Salizhan Sharipov munching on candy to make up for lost calories so they could stretch supplies until a Progress arrived on Christmas Day.
Things are better now. When this Progress blasts off, aboard a Soyuz rocket from the Baikonur Cosmodrome at 2:09 p.m. EST, the crew will not be in a dire food, water or air dilemma. Supplies are tight, but not dangerously so. The ship is set to dock just after 2 p.m. EST on Wednesday.
If something goes wrong, NASA and its partners will have time to carefully plan their next step. In late December, the shortage was so bad, the only option would have been evacuation. That no longer appears to be the case.
Published under license from FLORIDA TODAY. Copyright ? 2005 FLORIDA TODAY. No portion of this material may be reproduced in any way without the written consent of FLORIDA TODAY.