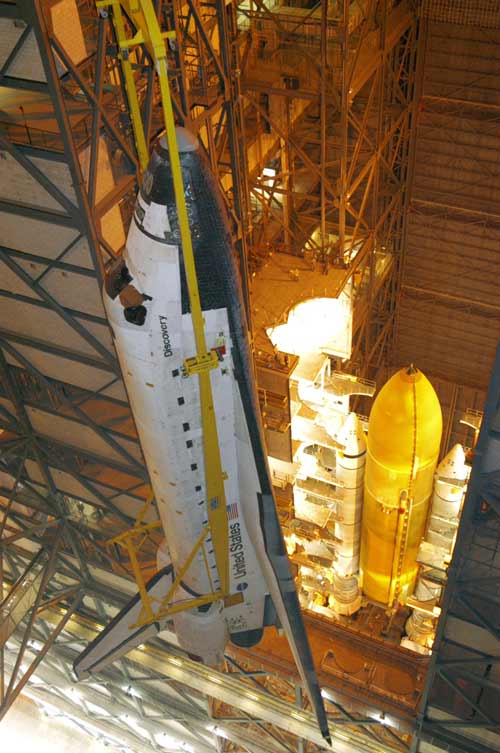 CAPE CANAVERAL, Fla. - Kennedy Space Center workers are preparing this morning to outfit shuttle Discovery with a new fuel tank.
Discovery is resting this morning in the center aisle of the Vehicle Assembly Building, awaiting a lift from a monstrous overhead crane.
Crane workers will hoist Discovery into position to mount the spaceship to a new stack of external fuel tank and twin solid rocket boosters.
The operation is expected to take most of the day once it begins. Discovery remains scheduled to return to the launch pad in a week for a launch no earlier than July 13.
Discovery was brought back to the VAB to be mounted to a new tank, which has been modified to solve issues related to ice debris and a problematic fuel valve.
Published under license from FLORIDA TODAY. Copyright ? 2005 FLORIDA TODAY. No portion of this material may be reproduced in any way without the written consent of FLORIDA TODAY.
Fixing NASA: Complete Coverage of Space Shuttle Return to Flight