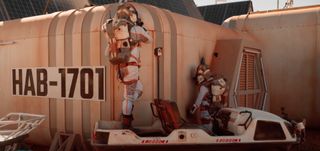 (Image credit: Fox)
Reality TV shows got a shot of adrenaline this summer with the launch of Fox's "Stars on Mars," a 12-part, "Survivor"-like elimination series with a sci-fi twist.
"Stars on Mars" features minor entertainers, B-list singers, internet influencers and former pro athletes called "celebronauts" who compete against each other to avoid banishment from a Red Planet habitat after completing a series of tasks doled out by Mission Control, William Shatner of "Star Trek" fame.
"Stars on Mars" premiered on June 5. It presents its sixth episode, "Leaks in the Hab," on Monday (July 17), with the 11 remaining participants plugging holes in the damaged colony structure. We've got an exclusive clip of this chaotic action to share.
Related: Super Bowl champ Richard Sherman on suiting up for Fox TV show 'Stars on Mars' (exclusive)
Here's the official logline for this week's episode:
"Four new celebronauts — Cat Cora, Ashley Iaconetti, Paul Pierce and Andy Richter — have landed on Mars amidst a micrometeorite shower! The meteors have punctured the walls of the hab, creating a large number of tiny holes, causing the oxygen levels inside the hab to plummet. The 11 celebronauts will need to work together to plug the holes until the hab can be fixed. This mission tests the contestants' endurance and will earn them another mission patch."
One unique element of the show is the tail-wagging addition of a RADDOG robo-canine mobility platform. The robotic dog acted as an AI companion character and mechanical security officer for the simulated off-Earth environment, which was built in the remote Australian opal-mining town of Coober Pedy.
The full cast, excluding those five already voted off, are: Lance Armstrong, Cat Cora, Ashley Iaconetti, Natasha Leggero, Marshawn Lynch, Christopher Mintz-Plasse, Paul Pierce, Andy Richter, Adam Rippon, Ronda Rousey, Tom Schwartz, Richard Sherman, Tinashe, Porsha Williams Guobadia, Tallulah Willis and Ariel Winter.
The new "Leaks in the Hab" episode of "Stars on Mars" airs Monday at 8 p.m. ET/PT on Fox and the next day on the Hulu streaming platform.
Get the Space.com Newsletter
Breaking space news, the latest updates on rocket launches, skywatching events and more!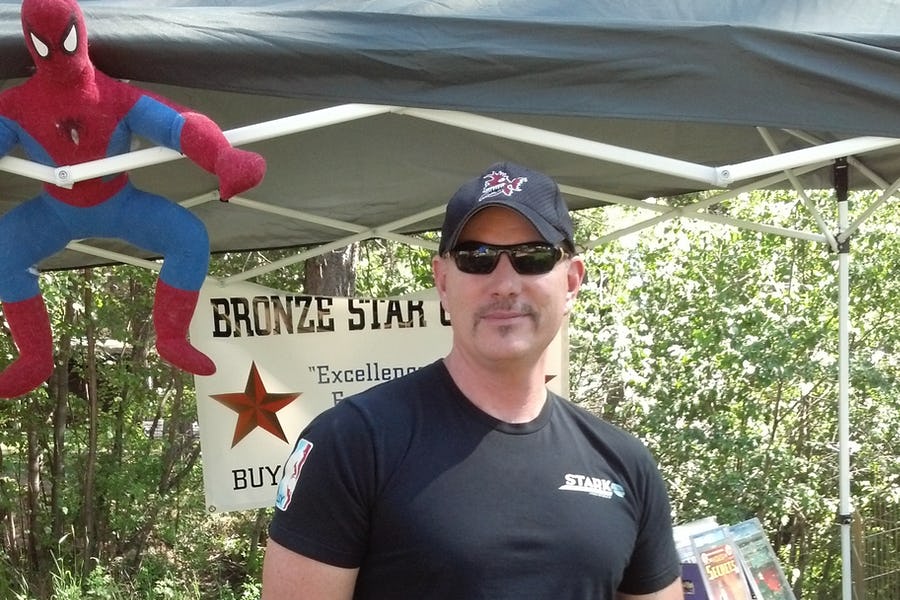 Jeff Spry is an award-winning screenwriter and veteran freelance journalist covering TV, movies, video games, books, and comics. His work has appeared at SYFY Wire, Inverse, Collider, Bleeding Cool and elsewhere. Jeff lives in beautiful Bend, Oregon amid the ponderosa pines, classic muscle cars, a crypt of collector horror comics, and two loyal English Setters.