Nobody ever said rocket launches couldn't be photogenic.
The moment SpaceX's Falcon Heavy rocket blasted off from NASA's historic Kennedy Space Center in Florida on Sunday, April 30 has been immortalized in incredible images and videos.
Falcon Heavy made the rocket's second flight of 2023 and its sixth liftoff overall at 8:06 p.m. EDT (0026 GMT) when it blasted off from Launch Complex 39A. SpaceX shared images on Twitter showing the moment the rocket left the launch pad and flooded the area with dense smoke as Falcon Heavy painted a bright orange vertical trail through the blue sky over Florida.
Related: See the moment lightning struck SpaceX's Falcon Heavy rocket launch pad (photo)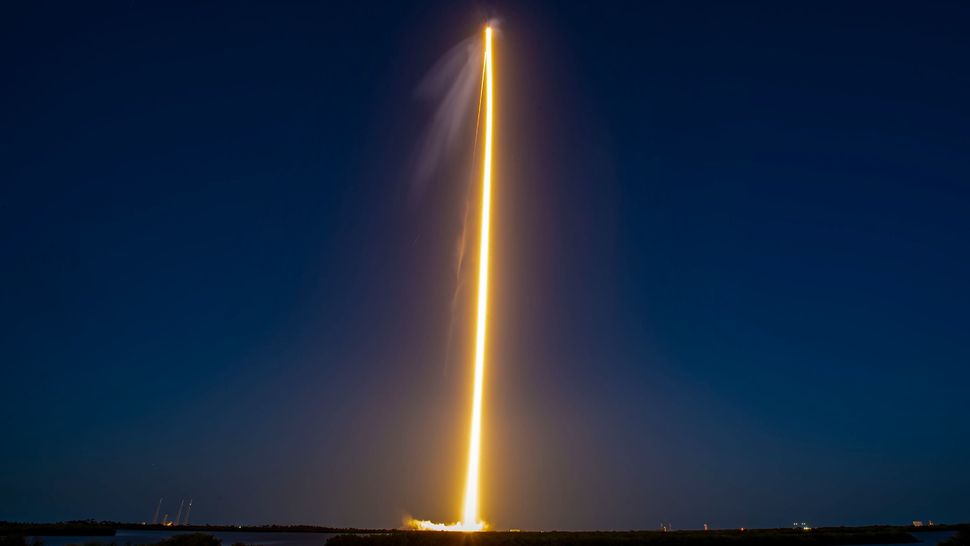 The launch of the rocket had previously been scheduled to take place on Thursday, April 27, but the liftoff was scrubbed when the Florida coast was battered by a storm that brought hail, tornados and even a direct lightning strike on the launch pad. The Falcon Heavy was then set to take to the skies on Friday, April 28, but the liftoff was scrubbed by SpaceX for undisclosed reasons.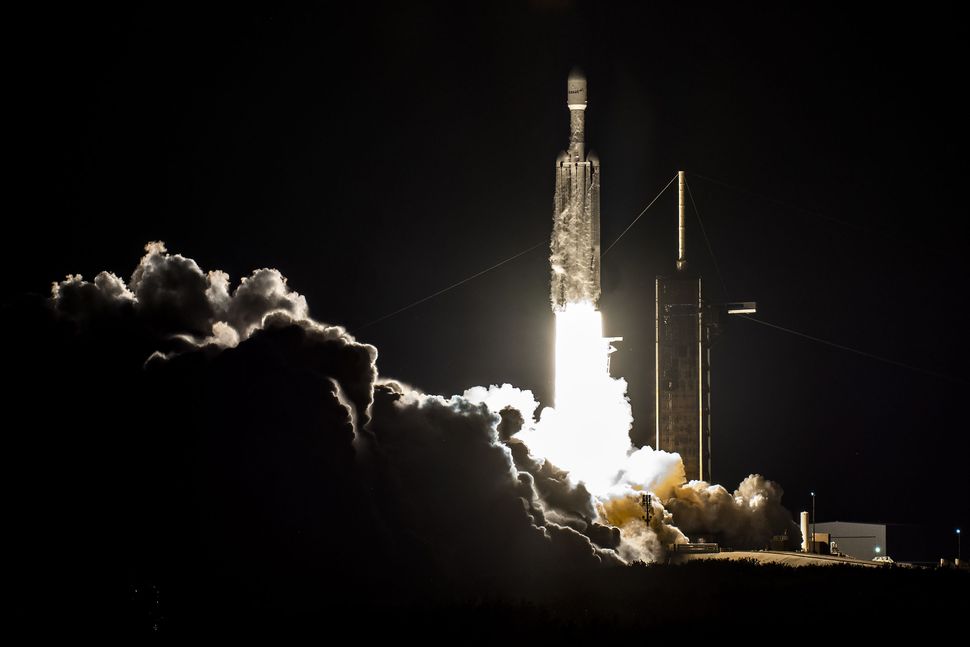 The primary goal of this Falcon Heavy mission was to bring its payload of three satellites to a geostationary orbit around Earth at an altitude of around 22,200 miles (35,700 kilometers) over our planet. The Falcon Heavy's main cargo was the 14,000-pound (6,400 kilograms) broadband satellite, ViaSat-3 Americas. The all-electric satellite will be operated by California-based company Viasat and is one of three satellites in a constellation that will increase internet network coverage and capacity.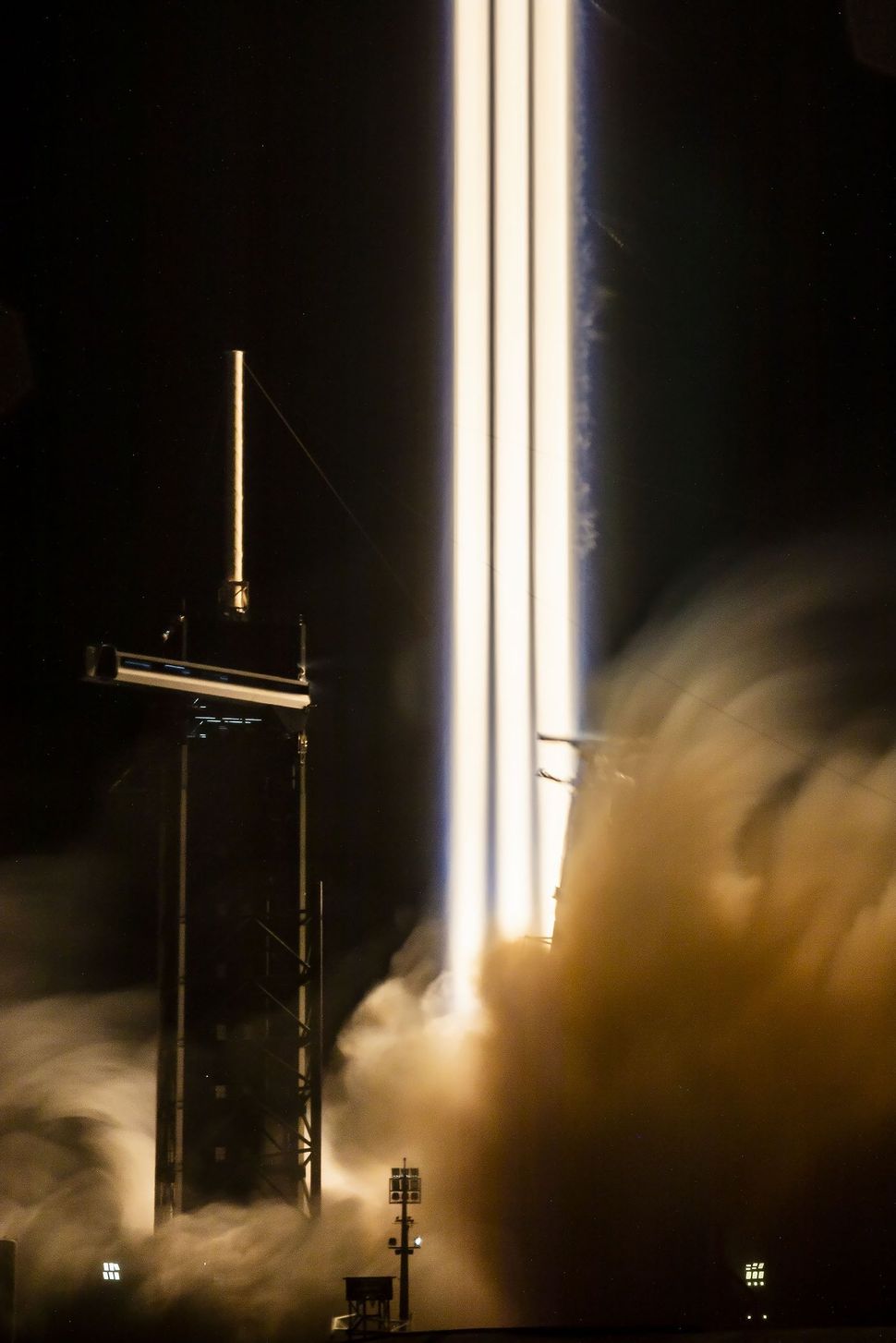 The other two smaller satellites carried into space by the Falcon Heavy on Sunday are also focused on communications. The small Arcturus communications craft is set to provide data to Alaska and surrounding regions, while the tiny GS-1 CubeSat will provide communications for Internet of Things (IoT) applications.
Of course, there is more to getting these craft to orbit around Earth than the launch, as spectacular as it is. The payload must also be safely dropped off in orbit via a maneuver that may not be as firey but is equally dramatic. The story of the Falcon Heavy's journey continued in a stunning SpaceX video that showed the separation of the rocket's stages as seen from space. The video also captures the moment that the second stage's engines underwent ignition.
Though the three first-stage boosters of the Falcon Heavy are designed to be reusable none were recovered after this particular launch on Sunday. This is because they lacked the fuel needed to safely get them to perform a vertical touchdown back on Earth's surface after carrying such a heavy payload to orbit.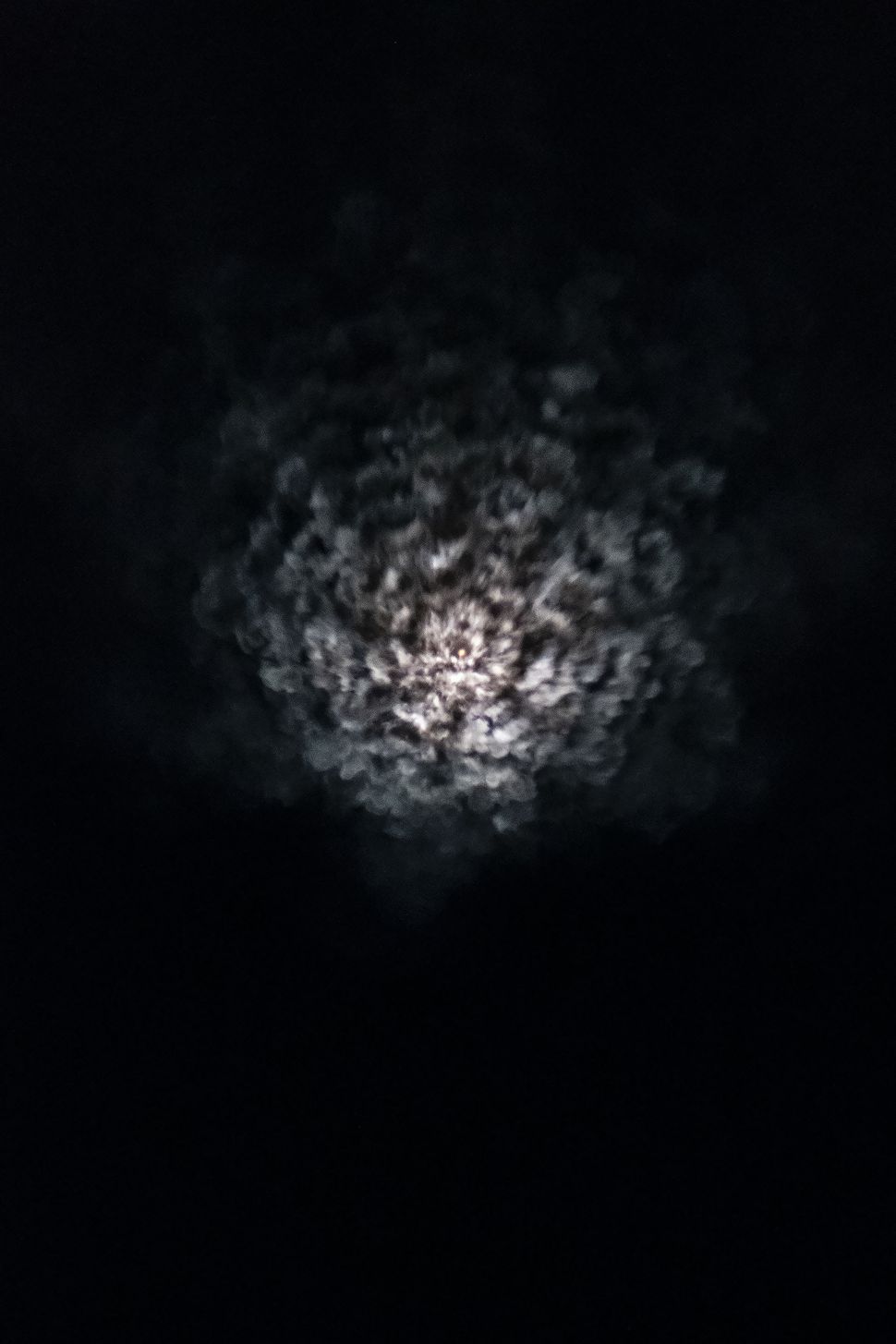 First launched in 2018 when it carried SpaceX founder and CEO Elon Musk's Red Tesla Roadster to an orbit around the sun, the Falcon Heavy has been SpaceX's most powerful rocket for half a decade.
That was until the launch of SpaceX's Starship rocket on April 20, 2023. While the combined 27 engines of the three Falcon 9 rockets that make up Falcon Heavy can deliver in excess of 5 million pounds of thrust at launch, Starship's 33 Raptor engines grant it a tremendous 16.6 million pounds of thrust on blast-off.
The first flight of Starship ended after four minutes when the 390-foot (120-meter) rocket exploded, an event described by SpaceX as a "rapid unscheduled disassembly before stage separation." Nonetheless, Elon Musk said that Starship should be ready for its next launch in six to eight weeks.
Follow us on Twitter @Spacedotcom or on Facebook.