Rocket Lab launches 2 tiny NASA hurricane-watching probes to orbit (video)
The agency's TROPICS miniconstellation is complete.
The second set of NASA's TROPICS cubesats launched on Thursday night (May 25), completing the agency's hurricane-studying miniconstellation.
The two tiny satellites lifted off atop a Rocket Lab Electron vehicle from the company's Launch Complex 1 on New Zealand's North Island on Thursday at 11:46 p.m. EDT (0346 GMT on May 26).
The Electron deployed the cubesat pair as planned about 34 minutes after liftoff, Rocket Lab confirmed via Twitter.
The launch was originally targeted for midnight EDT (0400 GMT) on Thursday, but Rocket Lab pushed it back by nearly 24 hours due to bad weather.
The launch, dubbed "Coming to a Storm Near You," was the second that Rocket Lab performed for the TROPICS program, whose name is short for "Time-Resolved Observations of Precipitation Structure and Storm Intensity with a Constellation of Small Sats."
Related: Facts about Rocket Lab's Electron rocket
Payload deployment confirmed! Congratulations to the launch team on our 37th Electron launch, and to our mission partners at @NASA @NASA_LSP @NASAAmes: the TROPICS constellation is officially on orbit! pic.twitter.com/xAy7ltg7m1May 26, 2023
Rocket Lab's previous TROPICS launch, called "Rocket Like a Hurricane," sent two cubesats of the four-spacecraft constellation into low Earth orbit on May 7. It's hoped that the four satellites will all be in operation in time for the start of the 2023 hurricane season in North America.
"The number of hurricanes we're experiencing every year is increasing due to climate change, and the intensity of these storms is also increasing," Jane McNichol, mission manager at Rocket Lab, said during a prelaunch press conference on May 7.
"The current technology that we have on orbit to monitor hurricane development may only be able to check in on these storms every couple of hours, but within that time, we might see a storm increase in intensity quite a bit," she added.
McNichol said that TROPICS will investigate intense tropical storms in terms of precipitation, temperature and humidity nearly hourly. Such data has the potential to save lives and livelihoods, she stressed.
The TROPICS cubesats sit in a unique low Earth orbit over the planet's tropical regions. Their orbit is inclined in such a way that they can travel over any given storm about once an hour.
The rapid-refresh microwave measurements TROPICS will make is a major boost, NASA officials have said. Current weather-tracking satellites can make similar measurements, but only once every six hours.
"Providing more frequent imaging will not only improve our situational awareness when a hurricane forms," Karen St. Germain, director of the Earth Science Division at NASA Headquarters in Washington, said in a statement earlier this month. "The data will provide information to models that help us determine how a storm is changing over time, which in turn helps to improve forecasts from our partners like the National Hurricane Center and Joint Typhoon Warning Center."
Rocket Lab is the second company to launch TROPICS cubesats. The first, California-based Astra, attempted to loft two of them in June 2022, but its rocket suffered an anomaly during flight and the cubesats were lost. NASA then selected Rocket Lab to launch the remaining four TROPICS craft over two missions.
Those two flights were originally set to launch from Rocket Lab's U.S. site, at the Mid-Atlantic Regional Spaceport at NASA's Wallops Flight Facility in Virginia, later this year. But the location was shifted to the New Zealand site so the four TROPICS cubesats could fly sooner and be ready for storm season in the Northern Hemisphere.
The TROPICS constellation orbits Earth at an altitude of around 342 miles (550 kilometers) with an inclination of around 30 degrees. All four units in the constellation needed to be deployed within a 60-day period for it to be effective.
"The ability to advance our understanding of tropical cyclones from space has been limited by the ability to take frequent measurements, particularly from microwave instruments that see into the storms," Will McCarty, program scientist for the TROPICS Mission, said in a statement on April 10. "Historically, satellites have been too large and expensive to provide observations at a time-frequency that is consistent with the timescales at which tropical cyclones can evolve."
McCarty added that the cubesat era has allowed for smaller, less expensive satellites, allowing for the design of a constellation that optimizes the scientific utility of the mission and facilitates low-cost launches.
"These factors enable TROPICS to provide a new understanding of tropical cyclones by decreasing the time by which a given storm is revisited by the satellites," he said.
Editor's note: This story was updated at 9:15 p.m. ET on May 24 with the new target launch time of 11:30 p.m. EDT on May 25, then again at 1 a.m. ET on May 26 with news of successful launch and satellite deployment.
Get the Space.com Newsletter
Breaking space news, the latest updates on rocket launches, skywatching events and more!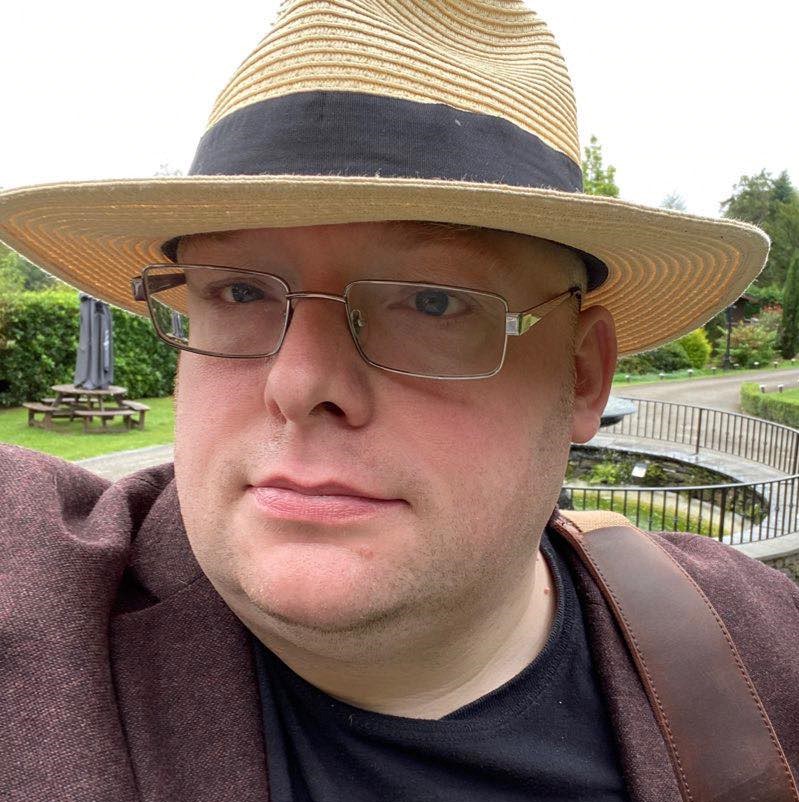 Robert Lea is a science journalist in the U.K. whose articles have been published in Physics World, New Scientist, Astronomy Magazine, All About Space, Newsweek and ZME Science. He also writes about science communication for Elsevier and the European Journal of Physics. Rob holds a bachelor of science degree in physics and astronomy from the U.K.'s Open University. Follow him on Twitter @sciencef1rst.