A new game hopes to help you test out your rocket creations with the help of a fast-growing community.
"Juno: New Origins," which was created by the small company Jundroo, launched on Steam Thursday (Jan. 26) after three years as an Android app.
The space game is billing itself as a virtual "sandbox" for people interested in designing rockets, high-performance aircraft or unique cars and says it will appeal to a similar audience as the Kerbal Space Program.
"The community is one of the key aspects of the game, with more than 100,000 creations uploaded to our platform that you can test in just a click," programmer Philip Tarpley told Space.com in an email. You can get the game here at a discount through Feb. 2.
Related: Best space games 2023: Outer Wilds, No Man's Sky, Kerbal Space Program and more
What direction you want to go in is very much up to you, the game makers emphasize. A "career" mode allows you to go through milestones and locations and collect accomplishments if you prefer to go the traditional gaming route.
Alternatively, you can engage in literal world-building, creating different kinds of planets with realistic physics, from large Jupiter-sized gas giants to smaller, "airless" worlds like Earth's moon or asteroids.
Tarpely said his team is open to feedback for future iterations of the game. "We are a small team of passionate indie game devs that have been working on this project for six years, and we are excited to leave early access as we release our biggest update yet," he said.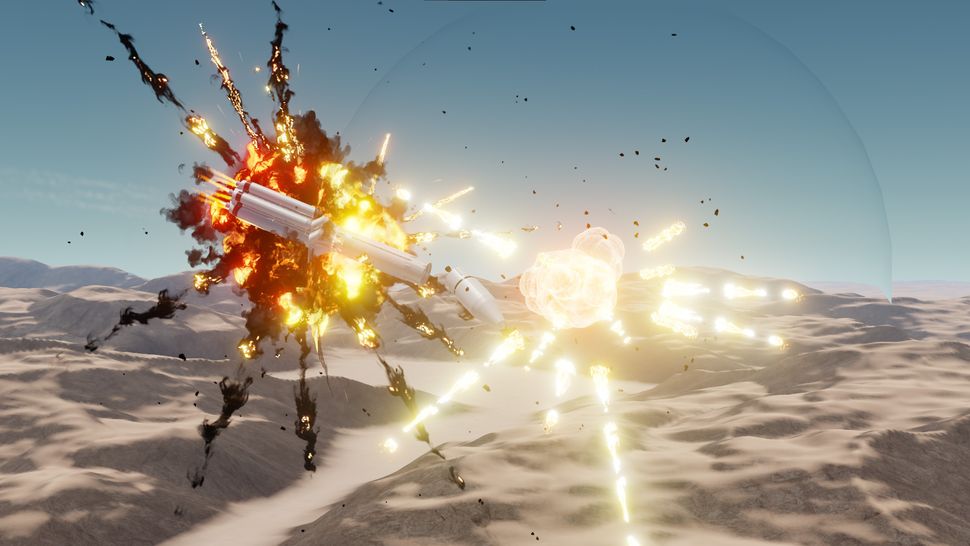 The game bills itself as similar to "Kerbal Space Program," which will launch the early access of its second iteration on Feb. 24. One of the key differences between the two games is the number of parts in "Juno," according to reviewers, particularly with regard to engine metrics like length, fuel type and nozzle shape.
One key frustration for younger or beginning players may be the realistic physics engine, however, which presents a steep learning curve as gamers learn how rockets and other vehicles work. If space programs are more your style, indie games like Mars Horizon allow you to focus more on management and less on physics.
If you're looking for more space games to fill your spare time, check out our best space games of 2023. New releases are showcased on our upcoming space games page to help you see what is coming into your universe, whether it be console, computer or mobile.
Elizabeth Howell is the co-author of "Why Am I Taller?" (ECW Press, 2022; with Canadian astronaut Dave Williams), a book about space medicine. Follow her on Twitter @howellspace. Follow us on Twitter @Spacedotcom or Facebook.