Gallery: James Webb Space Telescope's 1st photos
See snapshots from the earliest days of a next-generation space observatory.
NASA unveiled the first science-quality images from its next-generation James Webb Space Telescope (nicknamed Webb or JWST) on Tuesday (July 12) during a live event that culminated in the release of this new image of the Carina Nebula.
The Carina Nebula is a massive cloud of dust and gas located about 7,500 light-years away from Earth where stars are both forming and dying. And JWST's view of the nebula, which combines near-infrared and mid-infrared light, offers a whole new look at its activity.
"There's so much going on here, it's so beautiful," Amber Straughn, an astrophysicist at NASA's Goddard Space Flight Center in Maryland, said during the live event. "Today, for the first time, we're seeing brand new stars that were previously completely hidden from our view."
Read more: Science and emotion meet as astronomers respond to 1st images from James Webb Space Telescope
Also among the new images was a view of Stephan's Quintet, a collection of five galaxies. Three of these galaxies display elongated, spiral-like shapes created by the interactions of the galaxies, a few of which will collide someday in the distant future.
In addition, this image is largest from JWST to date, including more than 150 million pixels from nearly 1,000 individual photographs, according to a NASA statement.
Read more: With the James Webb Space Telescope in full operations, scientists look to reveal the earliest galaxies
The James Webb Space Telescope's second image displays the Southern Ring nebula.
On the left is the view from JWST's NIRCam instrument, showing the nebula in near-infrared light. On the right is the view from the observatory's MIRI instrument, which reveals mid-infrared light.
That MIRI image is particularly special, Karl Gordon, an astronomer at the Space Telescope Science Institute, said on Tuesday. "We knew this was a binary star, but we didn't really see much of the actual star that produced the nebula," Gordon said. MIRI's view displays both stars at the nebula's heart.
Read more: Behold! The James Webb Space Telescope's stunning 1st science images are here.
The second image revealed by the James Webb Space Telescope team, captured by the NIRISS instrument, isn't quite an image at all. Instead, it splits the light coming from the atmosphere of an exoplanet dubbed WASP96-b.
"You're actually seeing bumps and wiggles that indicate the presence of water vapor in the atmosphere of this exoplanet," Knicole Colón, an astrophysicist at NASA's Goddard Space Flight Center in Maryland, said on Tuesday.
"This is just the beginning," Colón said, noting that scientists were planning to study smaller exoplanets shortly.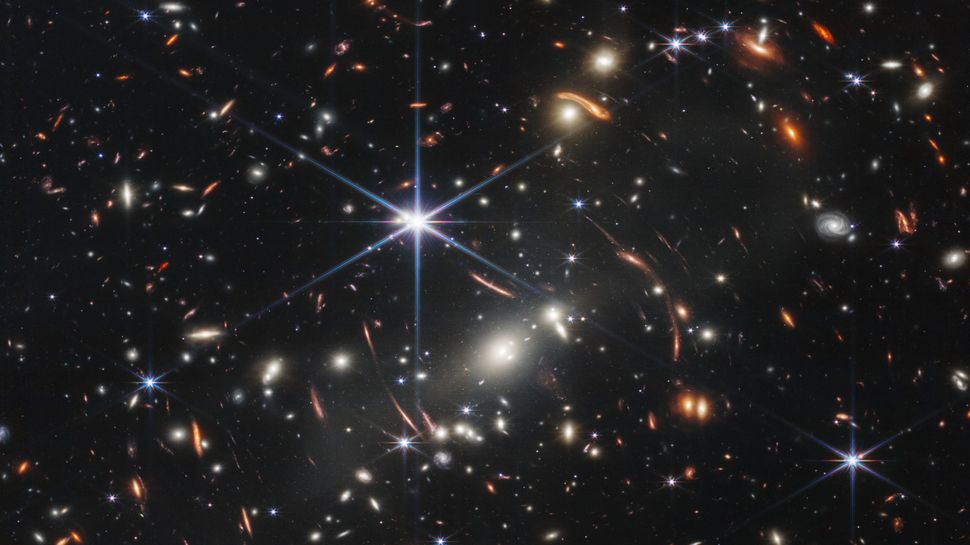 NASA released the very first science-quality image from JWST on Monday (July 11) during an event at the White House hosted by President Joe Biden and Vice President Kamala Harris.
The image, dubbed Webb's First Deep Field, is the deepest infrared view of the universe to date, making use of both JWST's powerful optics and the technique of gravitational lensing to see the galaxy cluster SMACS 0723 as it looked 4.6 billion years ago, according to a NASA statement.
"It's really gorgeous and it's teeming with galaxies," Jane Rigby, an astrophysicist at NASA's Goddard Space Flight Center, said of the deep-field image during Tuesday's live event unveiling all the new images. "We can't take blank sky. Everywhere we look, there's galaxies."
And although the Hubble Space Telescope took a similar image, that work required days and days of observations. "With Webb, we took that image before breakfast," Rigby said.
Webb's First Deep Field was captured by the observatory's Near-Infrared Camera, or NIRCam, which was the final instrument on the telescope to be approved for full science operations.
Read more: Biden unveils James Webb Space Telescope's ultradeep view of the universe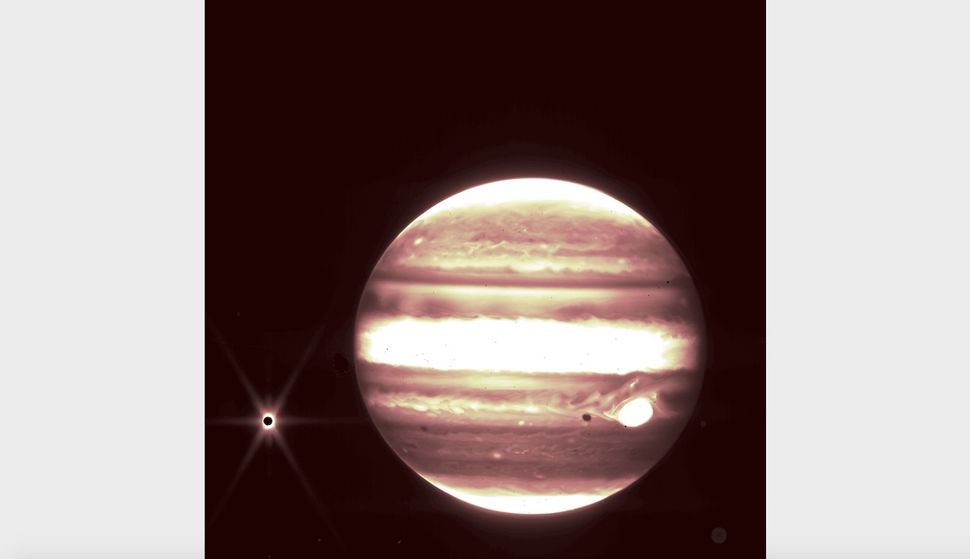 On Thursday (July 14), NASA finally brought new views from the James Webb Space Telescope closer to home with a clutch of images of Jupiter, as well as some of its rings and moons.
The photos drive home what's easy to forget when looking at the stunning star and galaxy images released earlier this week: JWST observes the universe in infrared. The roiling clouds of the Great Red Spot appear as brightness against cooler clouds in nearby band features.
"I couldn't believe that we saw everything so clearly, and how bright they were," Stefanie Milam, Webb's deputy project scientist for planetary science based at NASA's Goddard Space Flight Center in Maryland, said in a statement. "It's really exciting to think of the capability and opportunity that we have for observing these kinds of objects in our solar system."
Read more: Jupiter, too! New James Webb photos show giant planet's rings, moons and more
As highly anticipated as the new images were, they aren't the first photos from the massive space observatory. JWST launched on Dec. 25, 2021, and since then, NASA and its partners on the project have offered tantalizing peeks at what is to come.
The image above, which NASA released on Wednesday (July 6), represents 32 hours of observing time from JWST's Fine Guidance Sensor. That device is not one of the telescope's four key science instruments; instead, it keeps the observatory pointing steadily at its target. Still, the image was the deepest field ever captured.
JWST's very first image was not much to look at. Released in February, this image shows an ordinary star dubbed HD 84406, which mission engineers used to tune the observatory. In these early images, the star appears once for each of the 18 golden hexagons that encompass the observatory's massive mirror.
Just weeks after launch, the mirror segments were all askew, as the bright spots, each labeled with the segment it represents, show. The two circled trios labeled "wing" mark the side panels of the mirror that were stowed for launch and unfolded as the observatory trekked out to its station.
One of JWST's very first images was a "selfie" released in February, early in the observatory's commissioning process. Mission personnel used a special camera built into the NIRCam instrument to capture a view of starlight reflecting off one of the primary mirror segments.
At the time, the mirror's segments weren't properly aligned, which is why only one segment is illuminated; engineers captured the "selfie" to inform the alignment process that turned the 18 segments into one perfectly-tuned mirror.
The first step of aligning JWST's mirror segments tamed the mess of the observatory's first view into an orderly reflection of the mirror itself. By later in February, the 18-fold appearance of the star matched the hexagonal pattern of the mirror itself.
Next, mission personnel adjusted the segments to pull the 18 images together, stacking them into one clear image in which a single star shone.
In March, JWST was no longer seeing the universe in 18-fold harmony, allowing it to capture this stunning image of a star. But at this point, only one of the observatory's instruments was itself aligned properly to the mirror — the near-infrared camera, or NIRCam, which captured this view.
It's this image that started to hint at what scientists and space fans could look forward to from the new observatory, since the smudges that surround the star each represent a distant galaxy.
Later JWST images sparkle not only in comparison with earlier images, but also with images captured by older observatories. By May, NASA released a vivid comparison of a view from the Mid-Infrared Instrument, or MIRI, juxtaposed with a view of the same patch of the sky as seen by the Spitzer Space Telescope.
Spitzer, which NASA retired in 2020, was also equipped to study infrared light, but its smaller mirror and older instruments show when contrasted with MIRI.
While it's JWST's images that space fans might be most excited to see, scientists are also eager for images like this, an image taken during late-stage testing of the observatory's NIRSpec instrument.
NIRSpec is a spectrograph, which means it splits up light from any given source by wavelength. The result is a chemical barcode that scientists can use to identify what celestial objects are made of. NIRSpec is particularly powerful because it can gather spectra from many different sources at once: Each horizontal line in the test image represents a separate object.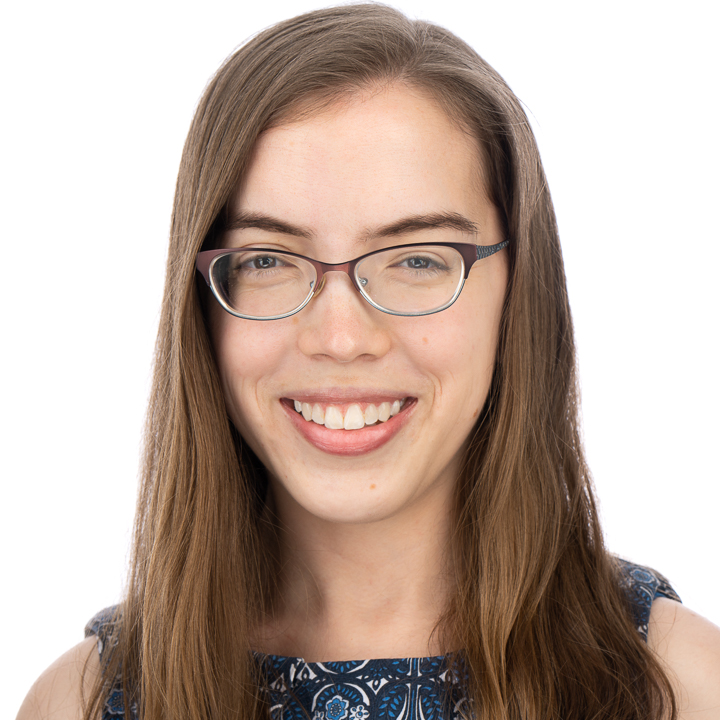 Meghan is a senior writer at Space.com and has more than five years' experience as a science journalist based in New York City. She joined Space.com in July 2018, with previous writing published in outlets including Newsweek and Audubon. Meghan earned an MA in science journalism from New York University and a BA in classics from Georgetown University, and in her free time she enjoys reading and visiting museums. Follow her on Twitter at @meghanbartels.