The James Webb Space Telescope has changed the way we see the universe, and a new documentary has the potential to change the way we see the telescope.
Appearing in select IMAX theaters across the nation on Oct. 20, 2023, "Deep Sky" is a new IMAX Original documentary that delivers an extraordinary cosmic experience using scintillating imagery captured by the James Webb Space Telescope, and we've got a fresh trailer to share.
Coinciding with the $10 billion James Webb Telescope's one-year anniversary being celebrated this past summer, IMAX's provocative project explains the astronomical platform's design, engineering and construction history running from its successful launch on Dec. 25, 2021 to the glory of its sparkling galactic tapestry first displayed by NASA on July 12, 2022.
Related: James Webb Space Telescope stars in new Netflix documentary 'Unknown: Cosmic Time Machine' (exclusive trailer)
Here's the official synopsis:
"'Deep Sky' brings the awe-inspiring images captured by NASA's Webb Telescope to IMAX — taking audiences on a journey to the beginning of time and space, to never-before-seen cosmic landscapes, and to recently discovered exoplanets, planets around other stars.
"Directed by Oscar-nominated filmmaker Nathaniel Kahn and narrated by Oscar-nominated actress Michelle Williams, "Deep Sky" follows the high-stakes global mission to build JWST and to launch it into orbit one-million miles from Earth, in an attempt to answer questions that have haunted us since the beginning of time: Where did we come from? How did the universe begin? Are we alone? 13 billion years in the making, "Deep Sky" reveals the universe as we have never seen it before; immersing audiences in the stunning pictures beamed back to earth by NASA's new telescope — and capturing their vast beauty at a scale that can only be experienced on the giant IMAX screen."
Also written and produced by Nathaniel Kahn, "Deep Sky" was produced by Bonnie Hlinomaz alongside executive producers John Turner, Matt Mountain, Sandra Evers-Manly, and Gerry Ohrstrom, with a dreamy original score from composer Paul Leonard-Morgan.
"'Deep Sky' represents an exciting return to form for IMAX Documentaries and our long tradition of immersive space films," said John Turner, Head of Documentaries for IMAX, in an official press release. "Nathaniel Kahn's Oscar-nominated documentary 'My Architect' is iconic and his Emmy-winning 'The Hunt for Planet B' served as the fascinating first step in telling the story of the people who built this telescope. Now we get to see the breathtaking images brought to life in a way that no one has ever seen before."
"Deep Sky" arrives for an exclusive number of museum IMAX screens on Oct. 20, 2023.
Get the Space.com Newsletter
Breaking space news, the latest updates on rocket launches, skywatching events and more!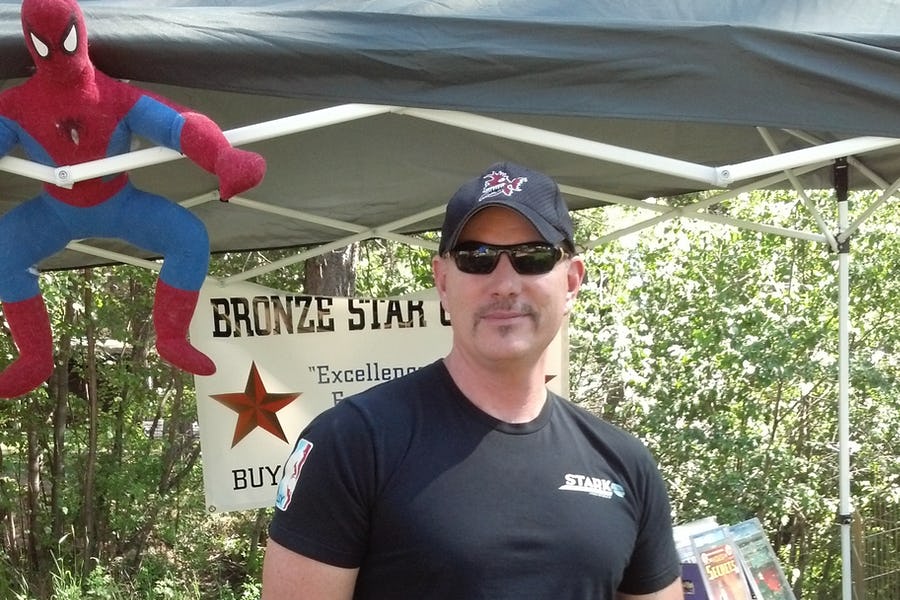 Jeff Spry is an award-winning screenwriter and veteran freelance journalist covering TV, movies, video games, books, and comics. His work has appeared at SYFY Wire, Inverse, Collider, Bleeding Cool and elsewhere. Jeff lives in beautiful Bend, Oregon amid the ponderosa pines, classic muscle cars, a crypt of collector horror comics, and two loyal English Setters.