China sent a secretive remote-sensing satellite named Horus 1 to orbit on Friday night (Feb. 23) as the country begins to ramp up its launch activity.
A Long March 2C rocket lifted off from Jiuquan Satellite Launch Center in the Gobi Desert at 11:01 p.m. on Friday (0401 GMT; 12:01 p.m. Beijing time on Feb. 24). Insulation tiles fell away from the rocket as it rose into the sky before carrying Horus 1 into orbit.
China's main space contractor CASC announced launch success within an hour of liftoff. The Horus 1 satellite is designed for remote sensing and was produced by CASC's China Academy of Space Technology. No further details were provided by CASC or Chinese state media.
Related: The latest news about China's space program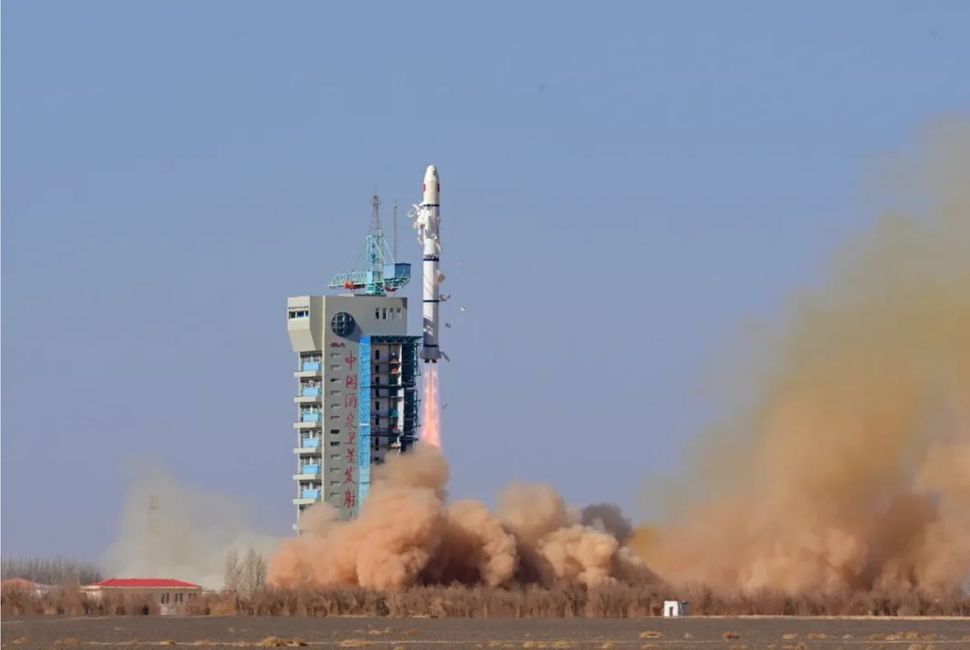 A Jiuquan mission control screen announcing mission success, however, gave a first hint that the satellite may have been launched for Egypt. Egyptian media confirmed this a day later, with quotes from the head of the Egyptian space agency.
Astronomer and space launch observer Jonathan McDowell noted that Egypt has previously contracted CASC to build remote-sensing satellites. The two countries have recently deepened their space-related cooperation, according to a 2022 report from Space in Africa.
U.S. Space Force space domain awareness teams later tracked the satellite in a roughly 308-mile-high (496 kilometers) sun-synchronous orbit.
Less than a day earlier, China launched the Zhongxing 26 (ChinaSat 26) communications satellite toward geostationary orbit. A Long March 3B lifted off from Xichang in southwest China at 6:49 a.m. EST (1149 GMT or 7:49 p.m. Beijing time) on Feb. 23.
Zhongxing 26 is China's first communications satellite with a communications capacity of more than 100 gigabits per second (Gbps), according to Chinese state media. The satellite will provide high-speed private network communications and satellite internet services to China and the Asia-Pacific region in concert with the earlier Zhongxing 16 and 19 spacecraft.
Zhongxing 26 was China's first launch for more than a month, following a pause in activity as the country marked the New Year according to the traditional Chinese calendar. China aims to launch at least 200 spacecraft on more than 60 planned launches in 2023.
Follow us on Twitter @Spacedotcom or on Facebook.