Astronauts Attempt Space Urine Recycler Repair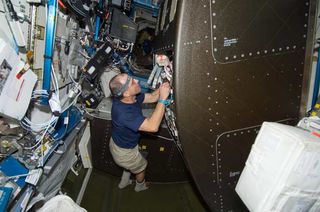 (Image credit: NASA.)
This story was updated at 8:45 p.m. EST.
An attempt by astronauts to repair a new water recycler designed to convert urine into drinkable water met with mixed results Sunday aboard the International Space Station.
Space station skipper Michael Fincke and Endeavour shuttle astronaut Don Pettit removed a set of washer-like vibration dampeners from a centrifuge used to distill water from urine, which engineers hoped would solve the system's early shutdown woes.
During recent start-up tests, the recycling system's urine processor shut down after only two hours in action. A separate sweat and wastewater processor has been working more or less as expected.
After Sunday's repair attempt, astronauts reported hearing a new sound from the device, though it initially continued functioning even after flight controllers began seeing symptoms related to the earlier shutdowns. But less than three hours after its new start-up the unit shut down once more after processing about a gallon (3.8 liters) of urine collected by the station crew.
"That's a third of a tank right there, so that sounds like potential," said Fincke. "It looks like we made things better, but we're still maybe not there yet."
The urine processor is designed to run for about four hours at a time, but vibrations within its spinning centrifuge may be leading to some unexpected contact inside the intricate machine, forcing it to draw more power, slow its motor and ultimately shut down, mission managers have said.
Astronauts delivered the system last week aboard NASA's shuttle Endeavour, which also toted a spare kitchen, bathroom and other equipment to support larger station crews. The water recycler is part of a vital $250 million NASA life support system that must perform properly in order for the space station to jump to double-sized, six-person crews next May.
Vital for larger station crews
The new recycling system is designed to reduce the space station's reliance on water shipments from visiting NASA shuttles and other spacecraft from Russia, Europe and Japan. Endeavour, for example, is delivering 1,000 pounds (453 kg) of water on this trip alone, the shuttle's commander Chris Ferguson told reporters today.
"We really want to be confident that the system will run long term," space station flight engineer Courtenay McMillan said late Sunday. "So that when we start six-person crews in May, we'll know that we've got a stable platform for life support systems operations."
McMillan said engineers are optimistic that removing the dampeners will work, but they are also eyeing other possible causes for the malfunctioning system.
"We're not 100 percent sure by any means that this is the mechanism causing the problem, but it is one way it could try and slow the motor down," McMillan said.
With the dampeners removed, the urine processor will make more noise inside the station, but astronauts may be able to muffle that effect if their fix is successful, she added.
Some samples collected
Astronauts aboard the station have managed to run some urine through the water recycler, as well as a batch of moisture siphoned from the station's atmosphere, but not the amount flight controllers had hoped for.
The processor has produced water samples composed of mostly of wastewater, with just 10 percent — about one-third of that expected — made up of recycled urine, McMillan said. Engineers plan to spend about 90 days testing the water recycling system before approving its use by station astronauts.
Mission Control has told Endeavour's astronauts that flight controllers currently don't plan to extend their mission by one extra day to prolong troubleshooting with the troublesome urine processor.
But McMillan said the option is still on the table should engineers decide they have to return the urine processor to Earth for an extensive overhaul. There are no spares of the system in existence, but the decision to bring the unit home will not be made lightly, she added.
"We haven't started talking about when we'd stop troubleshooting on orbit and decide to bring the unit home," McMillan said. "That's a pretty big decision to make."
NASA is providing live coverage of Endeavour's STS-126 mission on NASA TV. Click here for SPACE.com's mission coverage and NASA TV feed.
Get the Space.com Newsletter
Breaking space news, the latest updates on rocket launches, skywatching events and more!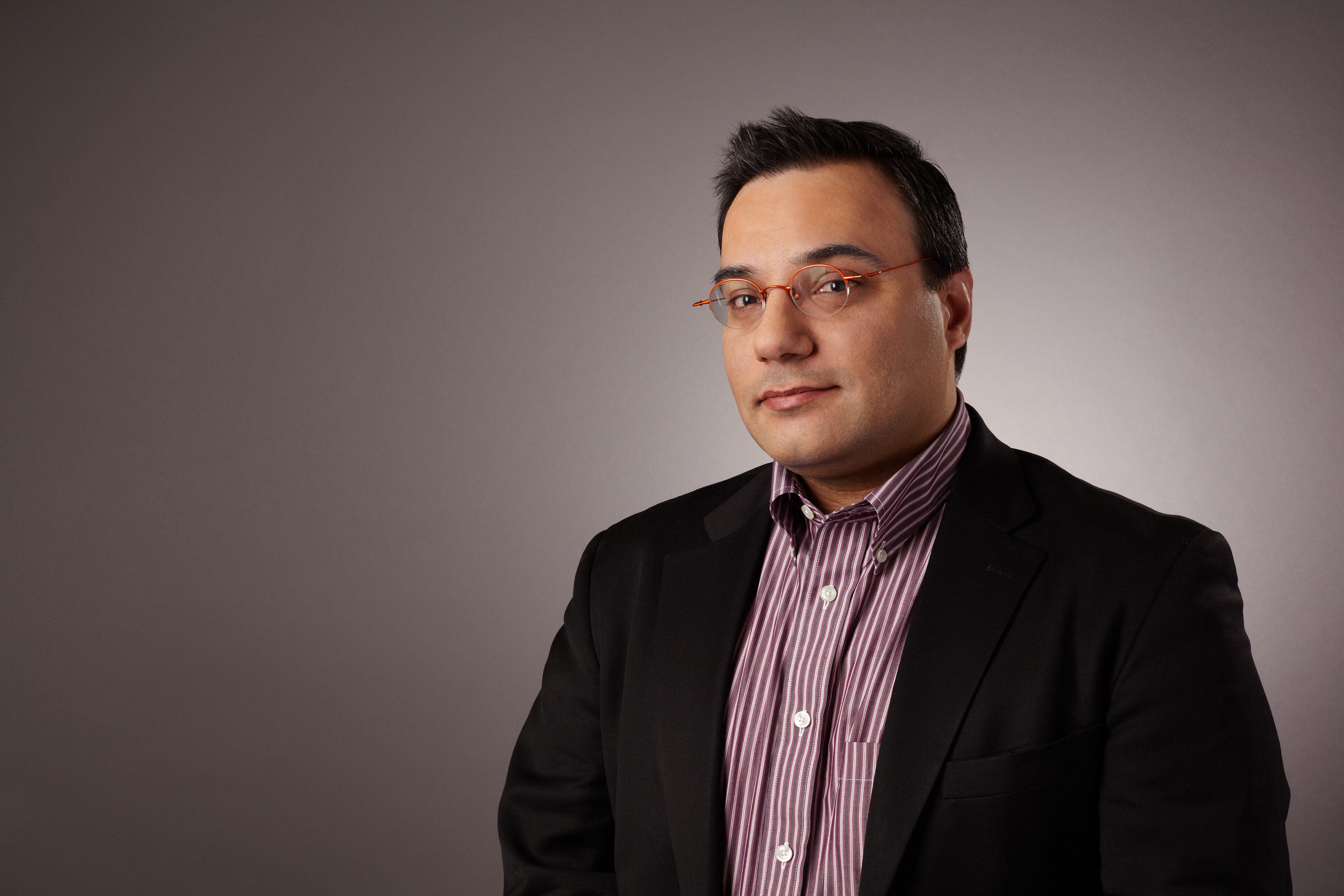 Tariq is the Editor-in-Chief of Space.com and joined the team in 2001, first as an intern and staff writer, and later as an editor. He covers human spaceflight, exploration and space science, as well as skywatching and entertainment. He became Space.com's Managing Editor in 2009 and Editor-in-Chief in 2019. Before joining Space.com, Tariq was a staff reporter for The Los Angeles Times covering education and city beats in La Habra, Fullerton and Huntington Beach. In October 2022, Tariq received the Harry Kolcum Award for excellence in space reporting from the National Space Club Florida Committee. He is also an Eagle Scout (yes, he has the Space Exploration merit badge) and went to Space Camp four times as a kid and a fifth time as an adult. He has journalism degrees from the University of Southern California and New York University. You can find Tariq at Space.com and as the co-host to the This Week In Space podcast with space historian Rod Pyle on the TWiT network. To see his latest project, you can follow Tariq on Twitter @tariqjmalik.