Focus on Putting Humans on Mars, Group Argues
NASA andother spaceflight programs worldwide should focus on putting people on Mars,not the moon, an advocacy group for space exploration said in a new planannounced today.
"The U.S. landed humans on the Moon nearly 40 years ago," said Louis Friedman, executive directorof The Planetary Society. "Returning tothe moon has not sufficiently excited the public and will require resourcesthat will be badly needed elsewhere in the space program."
The plan, "Beyondthe Moon: A New Roadmap for Human Space Exploration in the 21st Century,"included four key elements:
Focusing on Mars as the driving goal of human spaceflight.
Deferring putting humans back on the moon until the costs of the interplanetary transportation system and shuttle replacement are largely paid.
Accelerating research into global climate change through more comprehensive Earth observations.
Achieving a step-by-step approach of new achievements in interplanetary flight, including a human mission to a near-Earth object.
The plancalls for international cooperation to minimize the costs of the plan to anyone country and to increase public support, particularly given concerns overthe current economic crisis.
"Thisis clearly a time of national and international economic uncertainty. Whateverthe long-term impact of this turmoil may be on the U.S. national budget, webelieve that a strong, sustainable space program must remain an important nationaland international priority," said planetary scientist Jim Bell, theSociety's president.
SPACE.com reported the expectedplan earlier this week.
Apollo 11Astronaut Buzz Aldrin commented on the plan: "U.S. landings on the moonshould be deferred so that they can be part of an international base on the moonpreparing the way for permanent settlement of Mars."
The ideafor the roadmap came from a workshop held at Stanford University in February.Input was gathered from TPS members and the public in town hall meetings aroundthe world.
The roadmapis to be presented to the ObamaAdministration and Congress.
Video - Back to the Moon with NASA's Constellation
Get the Space.com Newsletter
Breaking space news, the latest updates on rocket launches, skywatching events and more!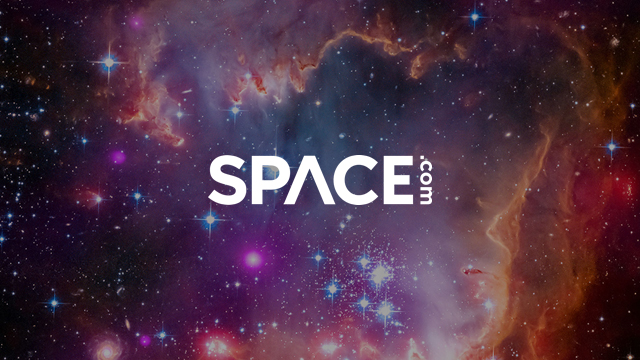 Space.com is the premier source of space exploration, innovation and astronomy news, chronicling (and celebrating) humanity's ongoing expansion across the final frontier. Originally founded in 1999, Space.com is, and always has been, the passion of writers and editors who are space fans and also trained journalists. Our current news team consists of Editor-in-Chief Tariq Malik; Editor Hanneke Weitering, Senior Space Writer Mike Wall; Senior Writer Meghan Bartels; Senior Writer Chelsea Gohd, Senior Writer Tereza Pultarova and Staff Writer Alexander Cox, focusing on e-commerce. Senior Producer Steve Spaleta oversees our space videos, with Diana Whitcroft as our Social Media Editor.