NASA: Space Debris a Higher Risk for Hubble Shuttle Flight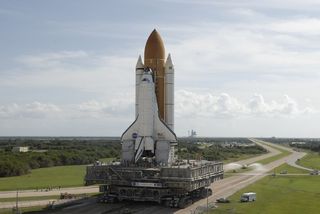 (Image credit: NASA/Kim Shiflett)
HOUSTON — NASA?sshuttle Atlantis will be at a higher risk of suffering serious damage from tinyspace rocks and orbital trash than past missions when it launches to the HubbleSpace Telescope next month, a top program official said Monday.
NASAshuttle program manager John Shannon said Atlantis and its seven-astronaut creware facing the extra risk solely because of their destination.
?It?s worsefor Hubble because we fly higher,? he told reporters during a briefing here atNASA?s Johnson Space Center.
Atlantis isslated to launchon Oct. 10 with seven astronauts aboard to begin an 11-day mission toupgrade the 18-year-old Hubble Space Telescope.
Commandedby veteran spaceflyer Scott Altman, Atlantis astronauts plan to perform fiveback-to-back spacewalks during the flight to install new cameras, replacebatteries, gyroscopes, and guidance equipment, repair instruments neverdesigned to be fixed in space and add a docking mechanism and thermal insulation.
The $900million shuttle flight is expected to extend Hubble?s science mission, butcarries more risk than NASA?s recent construction flights to the InternationalSpace Station.
The orbitalobservatory flies about 350 miles (563 km) above Earth, higher than the220-mile (354 km) path of the International Space Station — the destination ofNASA?s recent shuttle missions since 2005. The levels of orbital debris aroundHubble have increased in recent years due to satellite breakups or eventheir intentional destruction, Shannon added.
That putsthe estimated odds of Atlantis suffering a critical strike from amicrometeorite or orbital debris (MMOD) during its Hubble mission at about a 1-in-185chance, up from the typical 1-in-300 chance for flights to the space station,he added.
?It?s not theoretical,?Shannon said. ?Every time we fly the vehicle back, we have MMOD damage on thespace shuttle.?
The spacestation and Hubble itself have also sustained minor damage from orbital debris,but despite the increased odds, it would take a major hit to a critical area toseriously wound Atlantis, Shannon said.
Atlantiswould not be able to reach the International Space Station, which could serveas a refuge for shuttle astronauts if their spacecraft is seriously damaged, fromHubble because of the space telescope?s higher orbit and different inclination,NASA has said.
Instead, thespace agency plans to have a secondshuttle poised atop its Florida launch pad to serve as a rescue ship in theevent of an emergency. But Shannon said that the likelihood that the rescuemission — known as STS-400 at NASA — will be required at all, let alone due toMMOD damage, is very small.
?It wouldtake a very rare and very significantly large-sized damage from MMOD in acritical area to cause us to require [STS-400],? Shannon said.
Shannonsaid he expects shuttle mission managers to discuss the micrometeorite threaton Thursday during a two-day program review. The current threshold foracceptable debris risk is about a 1-in-200 chance of a critical strike, but thebenchmark is set to ensure the risk is properly discussed and assessed, headded.
Top agencyofficials, including NASA?s safety and engineering chiefs, will make a finaldecision on the added risk later this month during a Flight Readiness Review, Shannonsaid. They will also take into account the new heat shield repair methods andtools developed after damage from launch debris led to the tragic loss of theshuttle Columbia and its crew in 2003.
?I don?tget too hung up on the numbers,? he said. ?I want to make sure that the actionswe?re taking in response to the threat are appropriate.?
Since the Columbiatragedy, astronauts have routinely used a sensor-laden extension of their spaceshuttle?s robotic arm to scan for damage on their spacecraft?s sensitive heatshield. Shuttle crews currently perform two scans, one just after launch and anotherjust before landing, to clear their orbiter for reentry through Earth?s atmosphere.
NASAinitially cancelled the upcomingHubble servicing mission in 2004 following the Columbia accident due tosafety concerns. The agency later studied the potential to service Hubblerobotically before reinstating the astronaut-led mission in 2006.
Video - Hubble Service Mission 4 Countdown
New Hubble Images - When Galaxies Collide
Get the Space.com Newsletter
Breaking space news, the latest updates on rocket launches, skywatching events and more!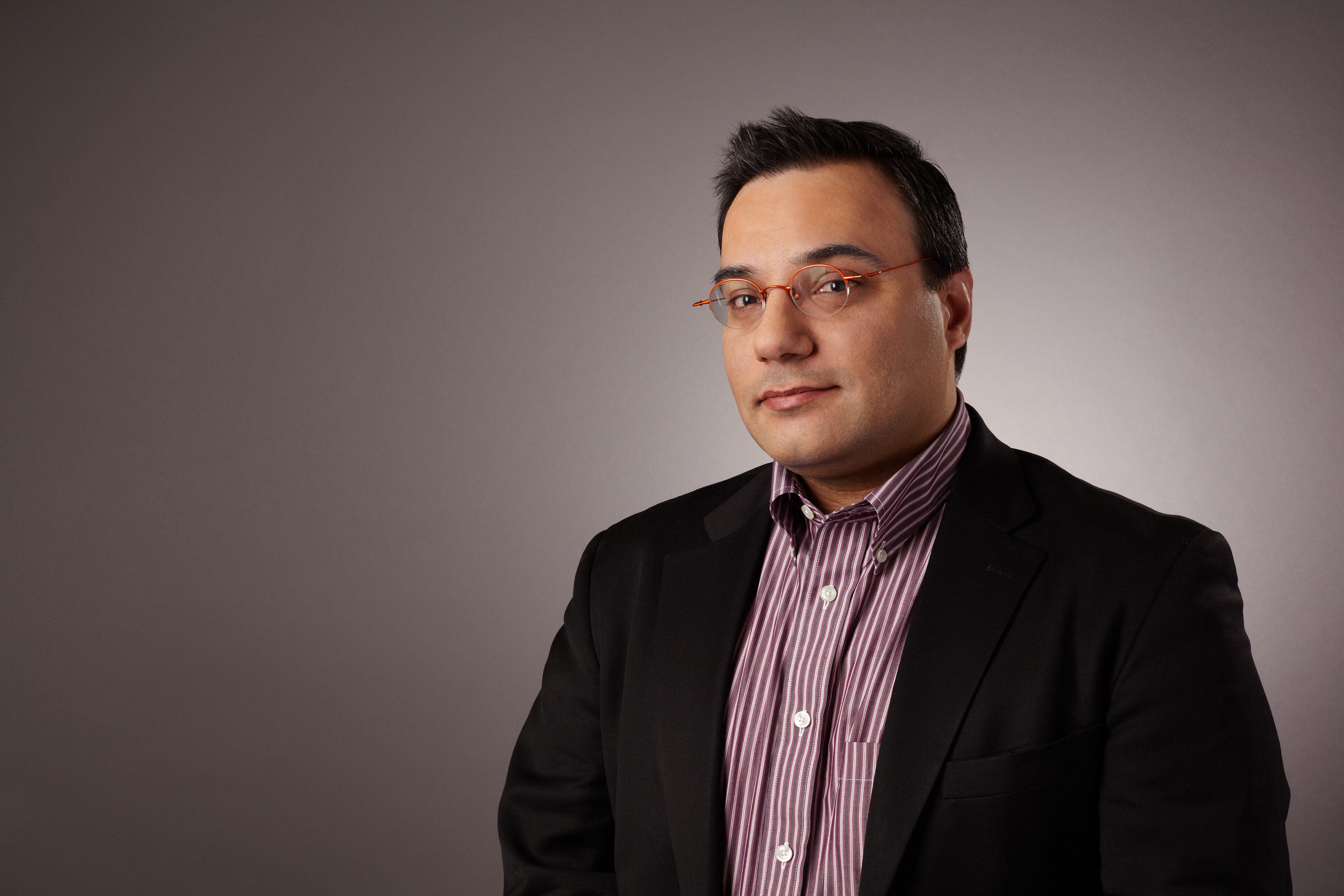 Tariq is the Editor-in-Chief of Space.com and joined the team in 2001, first as an intern and staff writer, and later as an editor. He covers human spaceflight, exploration and space science, as well as skywatching and entertainment. He became Space.com's Managing Editor in 2009 and Editor-in-Chief in 2019. Before joining Space.com, Tariq was a staff reporter for The Los Angeles Times covering education and city beats in La Habra, Fullerton and Huntington Beach. In October 2022, Tariq received the Harry Kolcum Award for excellence in space reporting from the National Space Club Florida Committee. He is also an Eagle Scout (yes, he has the Space Exploration merit badge) and went to Space Camp four times as a kid and a fifth time as an adult. He has journalism degrees from the University of Southern California and New York University. You can find Tariq at Space.com and as the co-host to the This Week In Space podcast with space historian Rod Pyle on the TWiT network. To see his latest project, you can follow Tariq on Twitter @tariqjmalik.