Europe Sets Launch Plan for First Unmanned Cargo Ship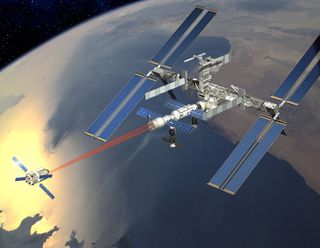 (Image credit: ESA)
PARIS - Europe's large unmanned space tugis undergoing final preparations for a maiden flight to the International SpaceStation sometime between Feb. 22 and March 9, with docking at the stationlikely to occur during windows of March 15-19 or March 30-April 5, programmanagers said Tuesday.
At abriefing at European Space Agency (ESA) headquarters here, ESA and industryofficials said the AutomatedTransfer Vehicle (ATV), has passed most of its key pre-launch milestones atEurope's Guiana Space Center spaceport in French Guiana.
The ATV isdesigned to carry food, water, fuel and other supplies to the space stationonce every 18 months or so. It will also reboost the station into its operatingorbit. Flying at between 217 and 267 miles (350 and 430 km) in altitude, thestation gradually loses altitude because of the force of the Earth's gravityand because of atmospheric drag at that altitude.
The ATV hasthree times the cargo capacity of Russia's Progress vehicle and is beingdeveloped by ESA as part of a barter arrangement with NASA. Instead of payingcash for its share of the station's common operating costs, and also to secureadditional astronaut access, ESA is providing ATV and other gear.
So far, ESAnations have spent some 1.3 billion euros ($1.9 billion) on developing the ATV,a figure that includes the first launch. The agency currently plans to buildfour other ATVs, with the second due for launch in 2010 - assuming the firstflight occurs without a hitch.
Forthis first ATV, called Jules Verne, ESA, NASA and Russia's Roskosmos spaceagency have agreed on a go-slow approach as the 42,108-pound (19,100-kg) tug,operating automatically, nears the station and docks to it.
To be surethe vehicle responds to commands, it will be ordered to stop at variousdistances from the station, then withdraw and wait for further instructions.
Programmanagers estimate that following ATV's launch aboard a specially designedEuropean Ariane 5 rocket, it will take about 10 days for the vehicle to climbto the station's orbiting altitude.
Dependingon the traffic at the station, ATV may be sent into a parking orbit to wait forthe U.S. space shuttle, or a Russian Progress vehicle, or a Russian Soyuzmanned capsule to complete its mission at the station and depart.
JohnEllwood, ESA's ATV mission manager, said ATV operations require the use ofNASA's Tracking and Data Relay Satellite System, TDRSS, whose capacity will befully used during shuttle launches. The next shuttle launch, of Europe'sColumbus space station laboratory, is currently scheduled for Feb. 7.
ATV's needfor TDRSS is minimal if the vehicle is parked at a safe distance from thestation while waiting for a docking opportunity, Ellwood said, meaning that thelaunch date is not directly dependent on whether the Feb.7 shuttle launch is further delayed.
In additionto needing to steer clear of other traffic to and from the station, ATV'srendezvous and docking schedule is governed by the position of the sun relativeto both ATV and the station, Ellwood said.
ATV's finalapproach to the station is guided by lasers. Ellwood said mission managers wantto avoid having direct sunlight in front of the vehicle as it chases thestation to avoid confusing the laser guidance.
Inaddition, the station's astronauts will be monitoring the approach of ATV usinga small camera mounted on board the station. To maintain a clear view, themaneuver must occur when the sun is not shining directly into the camera,Ellwood said.
VIDEO: Columbus: Europe?s New Science Laboratory
VIDEO: Space Station's First Female Commander
SPACE.com Video Interplayer: NASA's STS-122: Columbus Sets Sail for ISS
Get the Space.com Newsletter
Breaking space news, the latest updates on rocket launches, skywatching events and more!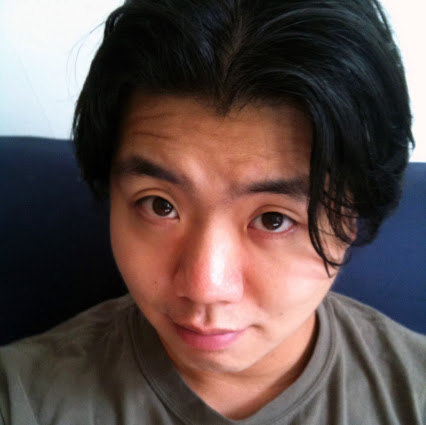 Charles Q. Choi is a contributing writer for Space.com and Live Science. He covers all things human origins and astronomy as well as physics, animals and general science topics. Charles has a Master of Arts degree from the University of Missouri-Columbia, School of Journalism and a Bachelor of Arts degree from the University of South Florida. Charles has visited every continent on Earth, drinking rancid yak butter tea in Lhasa, snorkeling with sea lions in the Galapagos and even climbing an iceberg in Antarctica. Visit him at http://www.sciwriter.us