NASA Tracks Shuttle Fuel Tank Sensor Glitch to Connector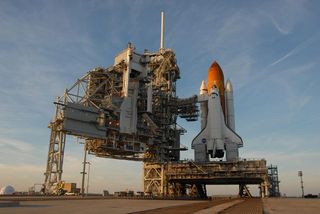 (Image credit: NASA/George Shelton.)
NASA has pinneddown the apparent location of an erratic fuel tank sensor glitch that foiledtwo launch attempts of the space shuttle Atlantis, the agency said Tuesday.
Engineers trackedthe glitch to an oversized electrical socket that bridges the interior andexterior of Atlantis? 15-story external tank after fueling the vessel with morethan 500,000 gallons (1.9 million liters) of its super-chilled rocket fuel in atest.
?I?m justpleased as punch that we know it?s in the connector and not some other place inthese 100 feet or so of wiring and sensors and electronics boxes,? said WayneHale, NASA?s space shuttle program manager, after the test. ?So we know in whatarea to concentrate our efforts.?
NASA stagedTuesday?s fueling test on Atlantis? Pad 39A launch site at the Kennedy Space Center in Cape Canaveral, Fla., in hopes of recreating the same type of enginecutoff sensor malfunctions that prevented mission managers from launching the STS-122 constructionflight to the International Space Station (ISS) earlier this month.
Known asengine cutoff (ECO) sensors, the fuel gauge-like devices serve as a backupsystem to shut down a shuttle?s three main engines before the orbiter?s fueltank runs dry. If the engines continue to fire without fuel, they could causecatastrophic damage, NASA has said.
NASA flightrules call for at least three of the four liquid hydrogen sensors to workproperly in order to lift off, but Atlantis? fuel gauges sufferedrepeated failures during standard countdown tests for Dec. 6 and Dec. 9launch attempts. Similar glitches have plagued NASA since the agency resumedshuttle flights in 2005 following the Columbia accident, prompting missionmanager to delay the STS-122 mission to noearlier than Jan. 10 to settle the glitch once and for all.
?We gleanedquite a bit of data today, I?m happy to say,? Hale said of Tuesday?s test. ?Thedata is indicating that we have a problem in what we call a feed-throughconnector.?
Theconnector is about 1.5 inches (3.8 cm) wide, 4 inches (10 cm) long and composedof three major segments: an interior electrical socket, a series of metal pinsset in glass, and an exterior electrical socket that allows cables to run fromthe external tank to electronics boxes inside Atlantis.
Engineersused a tool similar those used by telephone and cable television companies totrack breaks in their wiring to find open circuits at Atlantis? feed-throughconnector, Hale said, adding that the glitch appears to be associated with thecryogenic temperatures of the shuttle?s liquid hydrogen and liquid oxygenpropellant.
?Thesethings are not showing up at normal, everyday temperatures when the tank iswarming back up or is empty,? Hale said.
Engineerswill meet on Wednesday to go over potential modifications and other fuel tanktroubleshooting work to address the shuttle fuel tank sensor glitch. Anyrepairs will depend on exactly where the problem resides. Engineers could spendup to 10 days replacing the connector?s exterior socket and other hardware, butwould have to stand down for a much longer period should the glitch be tracked tothe interior socket, which can only be reached from inside the shuttle fueltank, Hale said.
Thetechnical data and repair method will determine whether Atlantis will be readyto haul the European-built Columbus lab to the ISS on Jan. 10 or will have towait a bit longer, he added.
?We don?tneed to go fly if it?s not safe,? Hale said. ?What we need to do is take it onestep at a time and do it right, right now.?
SPACE.com Video Interplayer: NASA's STS-122: Columbus Sets Sail for ISS
Test Your Smarts: The Space Shuttle Countdown Quiz
VIDEO: ISS Commander Peggy Whitson Takes Charge
Get the Space.com Newsletter
Breaking space news, the latest updates on rocket launches, skywatching events and more!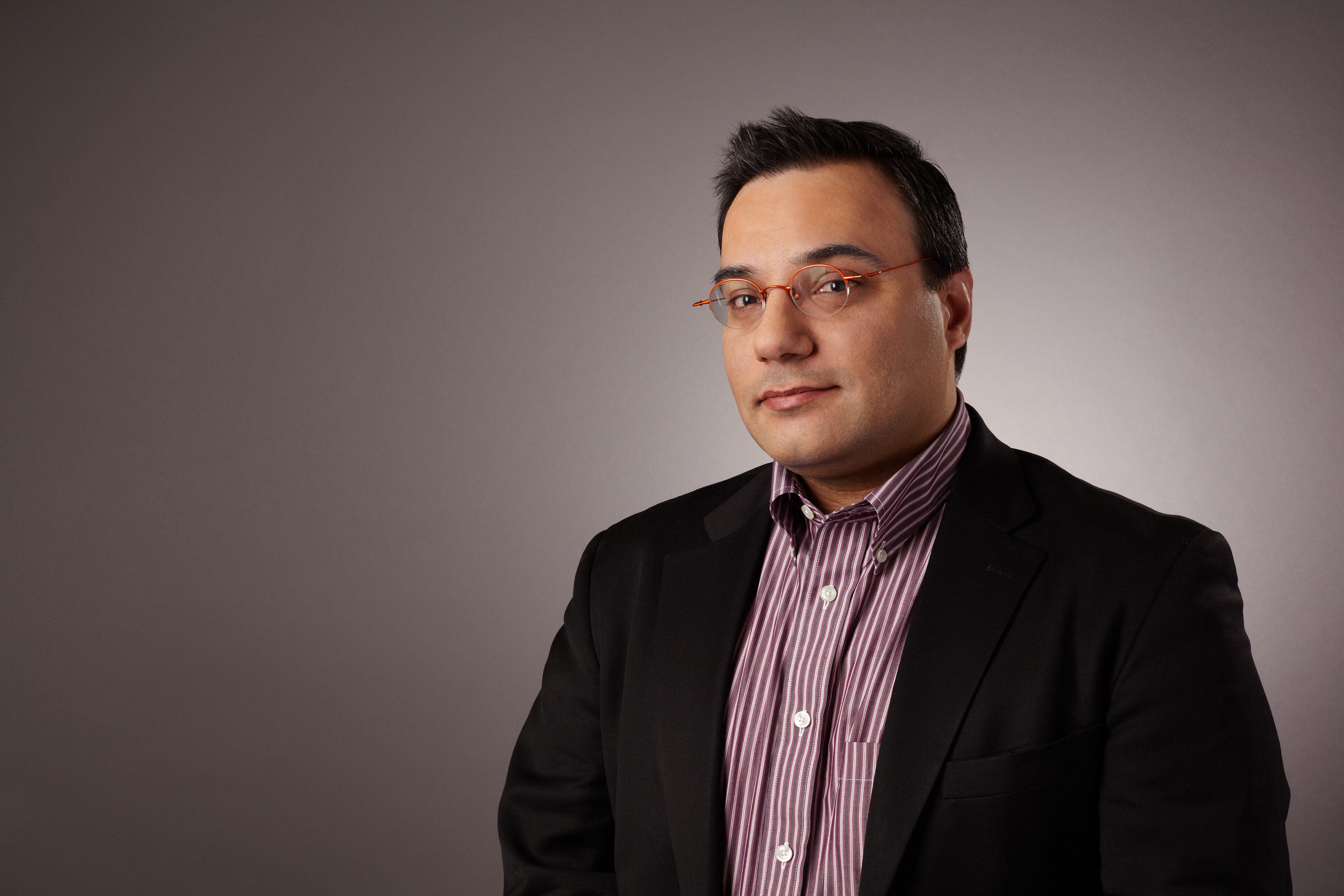 Tariq is the Editor-in-Chief of Space.com and joined the team in 2001, first as an intern and staff writer, and later as an editor. He covers human spaceflight, exploration and space science, as well as skywatching and entertainment. He became Space.com's Managing Editor in 2009 and Editor-in-Chief in 2019. Before joining Space.com, Tariq was a staff reporter for The Los Angeles Times covering education and city beats in La Habra, Fullerton and Huntington Beach. In October 2022, Tariq received the Harry Kolcum Award for excellence in space reporting from the National Space Club Florida Committee. He is also an Eagle Scout (yes, he has the Space Exploration merit badge) and went to Space Camp four times as a kid and a fifth time as an adult. He has journalism degrees from the University of Southern California and New York University. You can find Tariq at Space.com and as the co-host to the This Week In Space podcast with space historian Rod Pyle on the TWiT network. To see his latest project, you can follow Tariq on Twitter @tariqjmalik.