Shuttle Crew to Undock from Space Station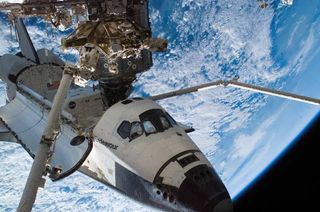 (Image credit: NASA.)
HOUSTON -Seven astronauts will cast off from the International Space Station (ISS) aboardtheir shuttle Endeavour Sunday as NASA keeps watch on Hurricane Dean.
Endeavour'sSTS-118 astronauts are due to undock from the space station at 7:57 a.m. EDT(1157 GMT), oneday earlier than initially planned, to avoid complications on Earth should HurricaneDean interrupt Mission Control operations later this week.
"Wefeel like it would not have been responsible for us to go past an opportunityto, in this case, land a day early," said LeRoy Cain, NASA's STS-118 mission management team chairman,in a Saturday briefing.
Commandedby veteran shuttle flyer Scott Kelly, Endeavour's STS-118 crew hauled a totalof 4,270 pounds (1,936 kilograms) of cargo to the ISS alongside a new externalspare parts platform and a new starboard girder for the orbital laboratory'sbackbone-like main truss, NASA said Saturday.
Kelly andhis crewmates shared hearty hugs with the station's three-man Expedition 15crew Saturday, particularly with flight engineer Clayton Anderson, as theyclosed the hatches between their two spacecraft after just over eight days of dockedactivities. Anderson was originally assigned to launch to the ISS withEndeavour's STS-118 crew, but was later moved to an earlier mission.
"Youguys were my first crew, and you'll always be my first crew," Andersonsaid during a farewell ceremony Saturday. "Thanks for everything."
In additionto continuing space station construction, Endeavour's crew also included thefirst flight of teacher-turned-astronautBarbara Morgan, who first joined NASA as the backup to Teacher in SpaceChrista McAuliffe before the 1986 Challenger accident. Morgan rejoined NASA in1998 as a mission specialist and educator astronaut.
A formerIdaho schoolteacher, Morgan delivered a cinnamon basil seeds and a pair of plantgrowth chambers to the ISS as part of her education mission. She also spoke tostudents via video links and ham radio, answering questions with her crewmatesto describe life in space.
"Weknow that they're going to love being up here, those that want to," Morgansaid of the students while docked at the ISS. "It's a great place."
DiviningDean
Originallyslated for a Wednesday Earth return, Endeavour is now set to land Tuesday at12:29 p.m. EDT (1929 GMT), Cain said.
MissionControl also canceled a planned victory lap of sorts after undocking, in whichEndeavour circles the ISS while astronauts photograph the station.
The movefrees up some crew time since the spaceflyers will still have to perform anow-standard late inspection of their spacecraft's heat shield later today.NASA has already cleared concerns over a small gouge in one of the orbiter'sbelly-mounted tiles.
At theheart of the accelerated departure is HurricaneDean, currently barreling across the Caribbean Sea on course for the Gulfof Mexico. As of late Saturday, the category four hurricane continued on itsnorthwesterly course with maximum wind speeds reaching 150 miles per hour (240kph), according to the National Hurricane Center.
If thestorm veers towards coastal Texas and threatens NASA's shuttle and ISS MissionControl centers, the space agency will call up two backup landing sites -California's Edwards Air Force Base and White Sands Space Harbor in New Mexico- for Endeavour, Cain said.
But if thestorm allows, flight controllers will remain here at JSC since it is betterequipped to support shuttle landings than its backup site at the Kennedy Space Center.
If Deandoes not impact Houston shuttle flight operations, NASA will only try to landEndeavour in Florida Tuesday before calling up alternate runways on Wednesday,Cain added.
NASA isbroadcasting Endeavour's STS-118 mission live on NASA TV. Click here for mission updates andSPACE.com's NASA TV feed.
VIDEO: Teaching the Future: Teacher-Astronaut Barbara Morgan
VIDEO: Endeavour Shuttle Tile Damage
Complete Space Shuttle Mission Coverage
Get the Space.com Newsletter
Breaking space news, the latest updates on rocket launches, skywatching events and more!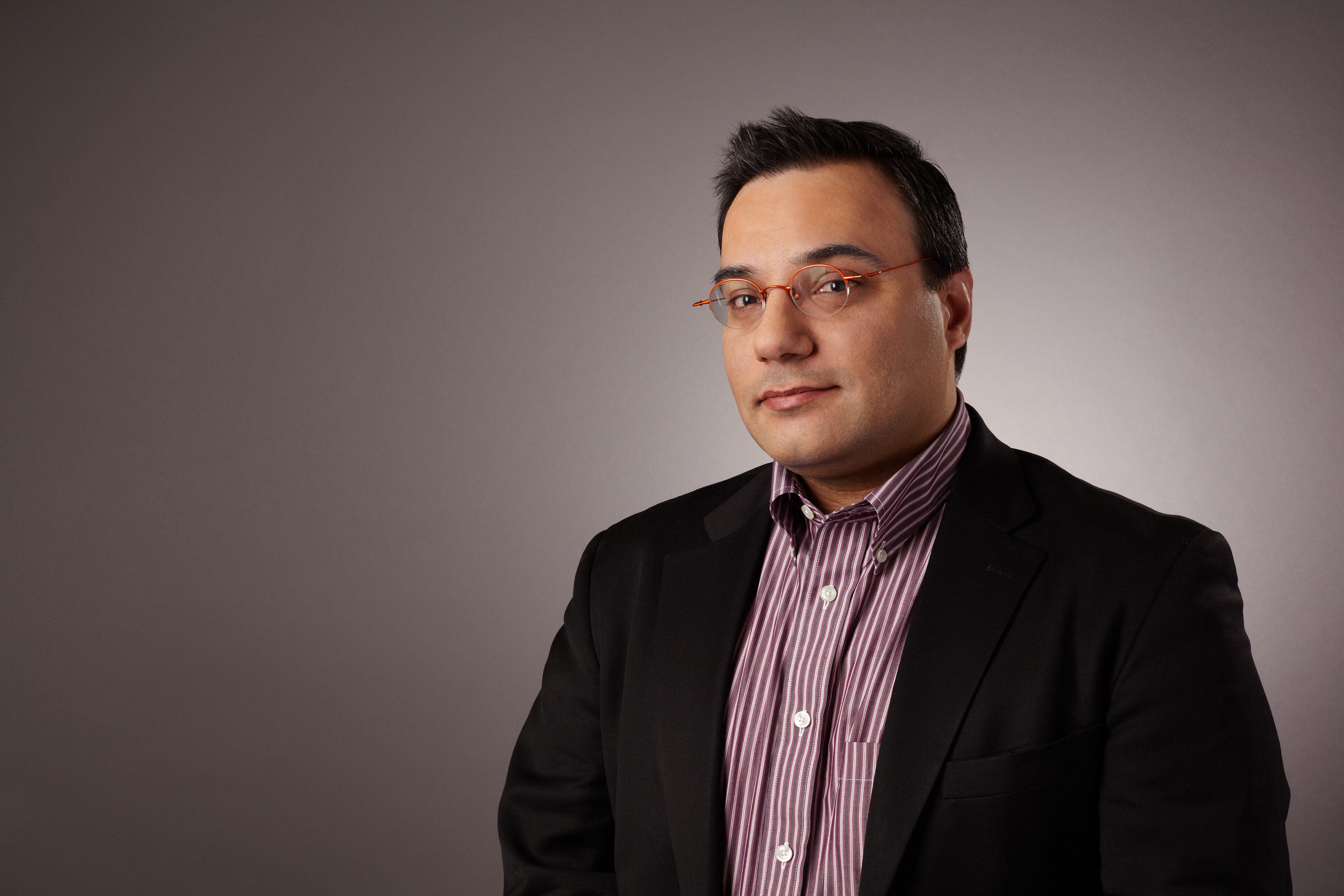 Tariq is the Editor-in-Chief of Space.com and joined the team in 2001, first as an intern and staff writer, and later as an editor. He covers human spaceflight, exploration and space science, as well as skywatching and entertainment. He became Space.com's Managing Editor in 2009 and Editor-in-Chief in 2019. Before joining Space.com, Tariq was a staff reporter for The Los Angeles Times covering education and city beats in La Habra, Fullerton and Huntington Beach. In October 2022, Tariq received the Harry Kolcum Award for excellence in space reporting from the National Space Club Florida Committee. He is also an Eagle Scout (yes, he has the Space Exploration merit badge) and went to Space Camp four times as a kid and a fifth time as an adult. He has journalism degrees from the University of Southern California and New York University. You can find Tariq at Space.com and as the co-host to the This Week In Space podcast with space historian Rod Pyle on the TWiT network. To see his latest project, you can follow Tariq on Twitter @tariqjmalik.