Hurricane Harvey: Photos of the Massive Storm from Space
ISS Astronaut Jack Fischer Spies Harvey
Bresnik's ISS crewmate, NASA astronaut Jack Fischer, posted this photo of Hurricane Harvey on Twitter on Aug. 25, 2017, along with the following words: "Oh boy – looks like a ton of rain is about to unload. Here's a prayer for family, friends & everyone in #HurricaneHarvey's path — stay safe."
Harvey Makes Another Landfall
NOAA's GOES-East satellite captured this visible-light image of Tropical Storm Harvey on Wednesday (Aug. 30) at 7:30 a.m. EDT (1130 GMT) after it made landfall near Cameron, Louisiana at 4 a.m. CDT (0900 GMT).
Harvey Rainfall Animation
This animation depicts satellite-based measurements of rainfall from 7:30 p.m. CDT on Aug. 25 to 7:30 p.m. CDT on Aug. 28. The brightest areas reflect the highest rainfall amounts, with many places more than 20 inches (50 centimeters) during this period.
Harvey Saturates Texas
NASA's Soil Moisture Active Passive (SMAP) satellite measured the soil surface conditions in southeastern Texas on Aug. 21-22. These observations showed that soil was very wet a few days before (left) Harvey made landfall, with moisture levels in the 20 to 40 percent range. After Harvey made landfall Friday night (Aug. 25), the southwest portion of Houston became exceptionally wet (right), signaling the arrival of heavy rains and widespread flooding.
Flood Proxy Map
This flood proxy map depicts areas of Texas that are likely flooded as a result of Harvey. NASA's Advanced Rapid Imaging and Analysis team at the Jet Propulsion Laboratory in Pasadena, California created the map using images from the Japanese satellite ALOS-2 PALSAR-2, taken before and after Hurricane Harvey made landfall. Local ground observations provided anecdotal preliminary validation.
A Nighttime View
On Aug. 29 at 3:03 a.m. CDT (0803 GMT), the Visible Infrared Imaging Radiometer Suite (VIIRS) instrument aboard the NASA/NOAA Suomi NPP satellite captured a nighttime image of Harvey that showed the center of circulation had moved back into the Gulf of Mexico.
IMERG Shows Rainfall Accumulation
This map shows the total rainfall estimates from NASA's Integrated Multi-satellitE Retrievals for GPM (IMERG) data for Harvey from Wednesday (Aug. 23) to Tuesday (Aug. 29), as it moved through the Gulf of Mexico and stalled over Texas. The IMERG totals showed over 30 inches (76 centimeters) of rain had fallen in the Houston metro area and part of the western Gulf of Mexico.
ISS Astronaut's View of Harvey
NASA astronaut Randy Bresnik posted on Twitter this photo of Harvey, captured from the International Space Station (ISS), on Aug. 24, 2017.
Another Shot of Harvey by Randy Bresnik
Another view of Harvey by Bresnik.
Harvey Seen by Randy Bresnik on Aug. 28, 2017
Bresnik posted this photo of Harvey on Twitter on Aug. 28, 2017, along with these words: #Harvey - still a menace! Hearts & prayers go out to families, friends, & fellow Texans dealing with this storm. #TexasStrong #HoustonStrong
Hurricane Harvey Looms Large
Another view of Hurricane Harvey captured from the ISS by NASA astronaut Jack Fischer, on Aug. 25, 2017.
Get the Space.com Newsletter
Breaking space news, the latest updates on rocket launches, skywatching events and more!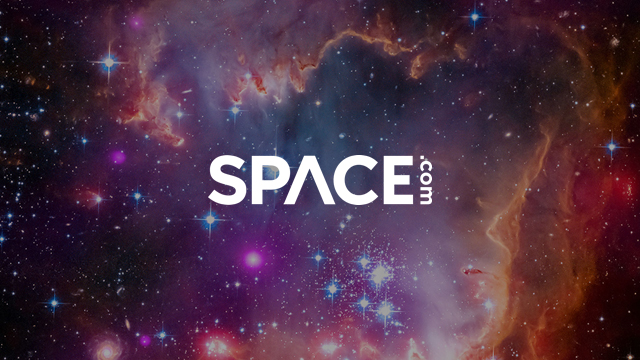 Space.com is the premier source of space exploration, innovation and astronomy news, chronicling (and celebrating) humanity's ongoing expansion across the final frontier. Originally founded in 1999, Space.com is, and always has been, the passion of writers and editors who are space fans and also trained journalists. Our current news team consists of Editor-in-Chief Tariq Malik; Editor Hanneke Weitering, Senior Space Writer Mike Wall; Senior Writer Meghan Bartels; Senior Writer Chelsea Gohd, Senior Writer Tereza Pultarova and Staff Writer Alexander Cox, focusing on e-commerce. Senior Producer Steve Spaleta oversees our space videos, with Diana Whitcroft as our Social Media Editor.