Next Shuttle Crew Rehearses Launch, Escape Drills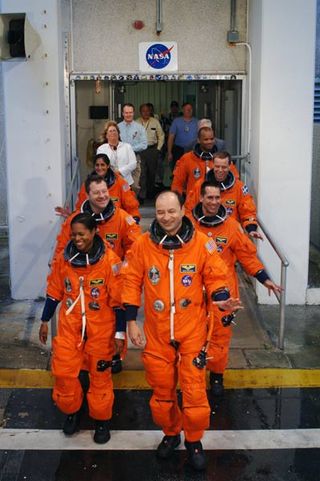 (Image credit: NASA/Kim Shiflett.)
Poor weather hindered onerocket launch Thursday, but posed little challenge to seven astronauts workinginside NASA's Discovery spaceshuttle for a mock countdown and escape drill.
Clad inbright orange launch suits, NASA shuttlecommander Mark Polansky and his STS-116mission crewmates headed out to their shuttle Discovery under gray skiesand a slight drizzle here at the Kennedy Space Center during a countdown dressrehearsal for their planned Dec. 7 launch.
But justfour seconds before "liftoff," a simulated launch abort stopped the clock andthe astronauts clamberedtwo-by-two out of Discovery's crew cabin and hurried across a 36-story gantryto escape baskets high above NASA's Pad 39B launch site.
"Everythingwent according to plan," NASAspokesperson Bruce Buckingham told reporters after the successful test. "We'vegot several rookies on this mission, so it's a thrill for them to get insidethe vehicle."
No lessthan five of the seven STS-116astronauts are making their first spaceflight during the upcoming mission,which will ferry anew crewmember to the International SpaceStation, deliver a new piece ofthe orbital laboratory's main truss and rewireits electrical grid.
"It's awonderful feeling," NASA astronaut JoanHigginbotham, an STS-116 mission specialists and first-time spaceflyer,told reporters at Pad 39B Wednesday. "It gives us joy to know that in just afew short weeks we'll be doing the countdown for real, and that many of us--fiveof us to be exact--will be experiencing our first launch."
Despite theshort-lived rain, the astronauts' umbrellas went unused today though the poor weatherprompted launch officials at the nearby Cape Canaveral Air Force Station to scrubtoday's planned liftoff of a Delta 2 rocket and its Global PositioningSystem (GPS) satellite cargo.
Discovery,too, would likely have remained on Earth due to weather had today been anactual launch attempt, Buckingham said.
Finaldrill
Today'sshuttle escape drill capped several days of training for NASA's STS-116 crew ina traditional preflight TerminalCountdown Demonstration Test (TCDT). The sessions allow shuttle astronautsto take a lookat their spacecraft, its cargo and emergency equipment before launch day.
"We'rereally looking forward to getting off on a good start on the mission," Polanskytold reporters Wednesday.
Polanskyand his crew are expected to spend 12 days in orbit to continue assembly of theInternational Space Station. The astronauts are expected to perform threespacewalks to install a new portside truss segment, realign the ISS to itsprimary power system and switch on the station's main cooling system.
Discovery'sSTS-116 spaceflight is slated to launch at about 9:36 p.m. EST (0236 Dec. 8GMT) and will mark NASA's third shuttle flight this year and the first nightliftoff since 2002.
NASA's lastthreeshuttle flights launched during daylight to give clear views of theorbiters' external fuel tank foam insulation, a debris concern following the 2003 Columbia accident. Butofficials are confident that illumination from Discovery's twin booster rocketsand powerful radar tools will allow them to track any debris during launch.
Latertonight, NASA engineers are scheduled to fire a shuttle solid rocket boosterengine in darkness during a two-minute performance test at a Utah facility. Thetest will be recorded by cameras to better gauge the lighting produced duringnight launches, NASA officials said.
"For us wedon't really view it as a really large change," Polansky said of night launches."We feel we'll be able to assess the health of the vehicle before we deorbitand come home."
Mission Discovery: The ISS Rewiring Job of NASA's STS-116
>Complete Space Shuttle Mission Coverage
Complete Coverage: ISS Expedition 14
The Great Space Quiz: Space Shuttle Countdown
All About the Space Shuttle
Get the Space.com Newsletter
Breaking space news, the latest updates on rocket launches, skywatching events and more!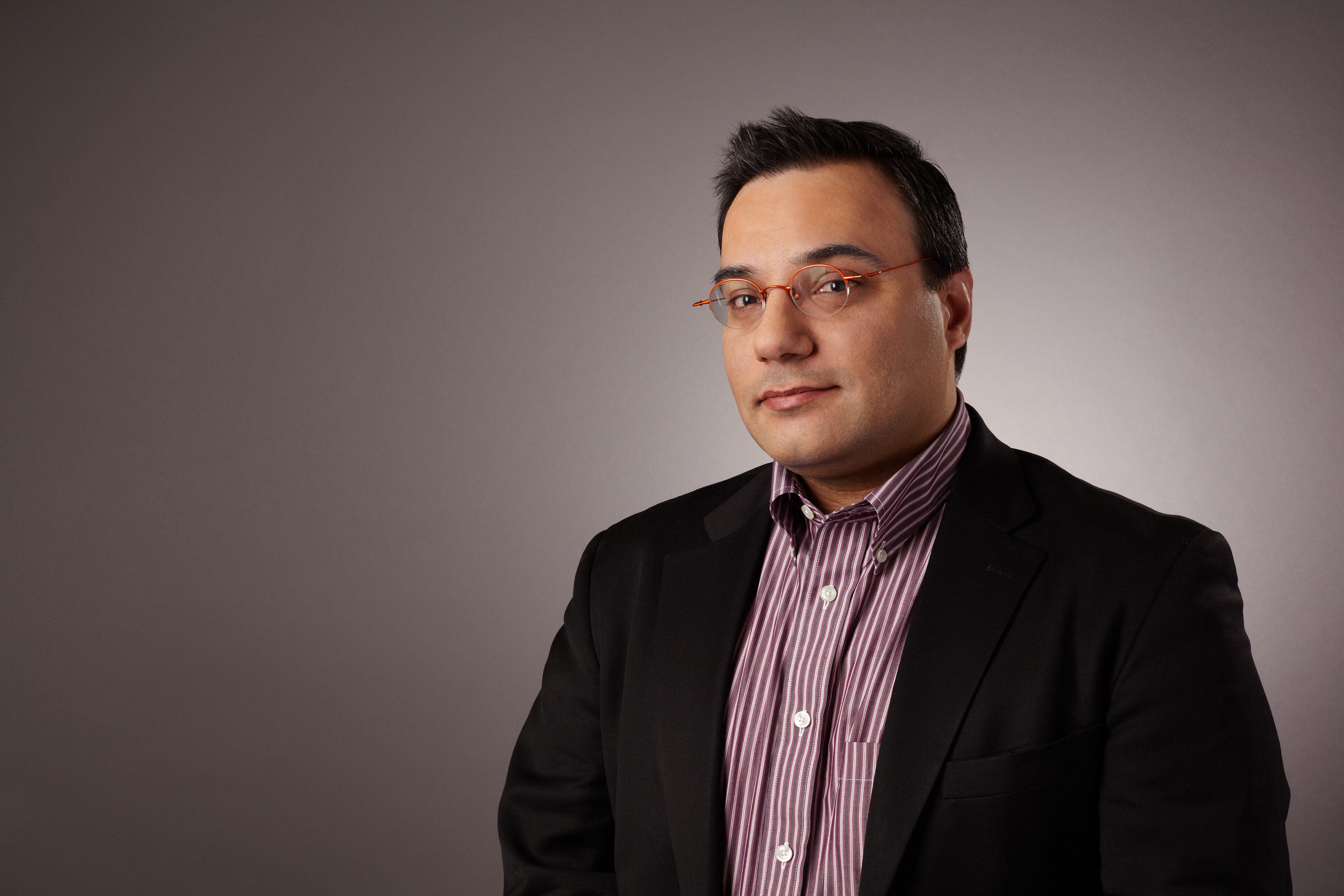 Tariq is the Editor-in-Chief of Space.com and joined the team in 2001, first as an intern and staff writer, and later as an editor. He covers human spaceflight, exploration and space science, as well as skywatching and entertainment. He became Space.com's Managing Editor in 2009 and Editor-in-Chief in 2019. Before joining Space.com, Tariq was a staff reporter for The Los Angeles Times covering education and city beats in La Habra, Fullerton and Huntington Beach. In October 2022, Tariq received the Harry Kolcum Award for excellence in space reporting from the National Space Club Florida Committee. He is also an Eagle Scout (yes, he has the Space Exploration merit badge) and went to Space Camp four times as a kid and a fifth time as an adult. He has journalism degrees from the University of Southern California and New York University. You can find Tariq at Space.com and as the co-host to the This Week In Space podcast with space historian Rod Pyle on the TWiT network. To see his latest project, you can follow Tariq on Twitter @tariqjmalik.