'Direct From Pluto': Science Channel to Air New Horizons' Flyby Images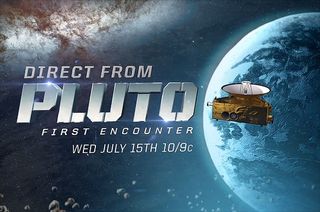 (Image credit: Science Channel/Fogomotion via collectSPACE.com)
With less than nine days to go in its nine-year journey to Pluto, NASA's New Horizons spacecraft is on the verge of delivering the first up-close images of the mysterious dwarf planet.
And when those historic images arrive on Earth, they are set to star in a new hour-long special, "Direct from Pluto: The First Encounter," premiering on the Science Channel on Wednesday, July 15, at 10 p.m. ET/PT.
"Science Channel viewers will see the very first close-up images of Pluto's surface and its moons, and learn more as leading experts discuss the previous planet's status as well as uncover some surprising research," the channel described in a release shared with collectSPACE.com. [Destination Pluto: NASA's New Horizons Mission in Pictures]
Launched on Jan. 19, 2006, New Horizons set a speed record by reaching the moon in just nine hours — 10 times faster than any Apollo mission. Still, it took almost a decade for the piano-sized spacecraft to travel the more than 3 billion miles (5 billion kilometers) to reach Pluto, where it is set to make its closest approach on July 14, completing the initial reconnaissance of the classical solar system.
Already the probe has sent back images of the reddish-brown dwarf planet that surpass anything available before. The latest photos have revealed intriguing large dark spots of unknown origin.
"It's a real puzzle – we don't know what the spots are, and we can't wait to find out," principal investigator Alan Stern of the Southwest Research Institute, in Colorado, said in a NASA statement. "Also puzzling is the longstanding and dramatic difference in the colors and appearance of Pluto compared to its darker and grayer moon Charon."
On Saturday (July 4), New Horizons lost communications with Earth as the result of a timing flaw in the spacecraft's command sequence that occurred during an operation to prepare it for the close flyby. The probe entered a safe mode, which temporarily halted its normal science operations.
But mission officials said the minor issue would not affect New Horizons' flyby and that data collection would resume by Tuesday (July 7).
"Now — with Pluto in our sights — we're on the verge of returning to normal operations and going for the gold," Jim Green, NASA's director of planetary science, said Sunday (July 5) in a statement.
Science Channel's "Direct from Pluto" will be on site to go behind the scenes at the Johns Hopkins Applied Physics Laboratory (APL) in Maryland, home to New Horizons'mission control, during the flyby, while also exploring the history of Pluto's discovery and reclassification as a dwarf planet.
"[Pluto's] rise as a planetary rock star and its decline to dwarf planet status are explored," the channel stated in its release. "Diving into fierce debates between astronomers and planetary scientists, 'Direct' will feature Pluto's biggest supporters and detractors."
In addition to being at APL for the flyby, the special filmed interviews at the Dwarf Planet Pride Day in Seattle and at Lowell Observatory in Flagstaff, Arizona, where Pluto was discovered in 1930.
Directed by Shelley Ayres, "Direct from Pluto" is produced for the Science Channel by Exploration Production Inc. of Discovery Canada.
Disclosure: collectSPACE.com editor Robert Pearlman appears as part of the Science Channel's "Direct From Pluto."
Follow collectSPACE.com on Facebook and on Twitter at @collectSPACE. Copyright 2015 collectSPACE.com. All rights reserved.
Get the Space.com Newsletter
Breaking space news, the latest updates on rocket launches, skywatching events and more!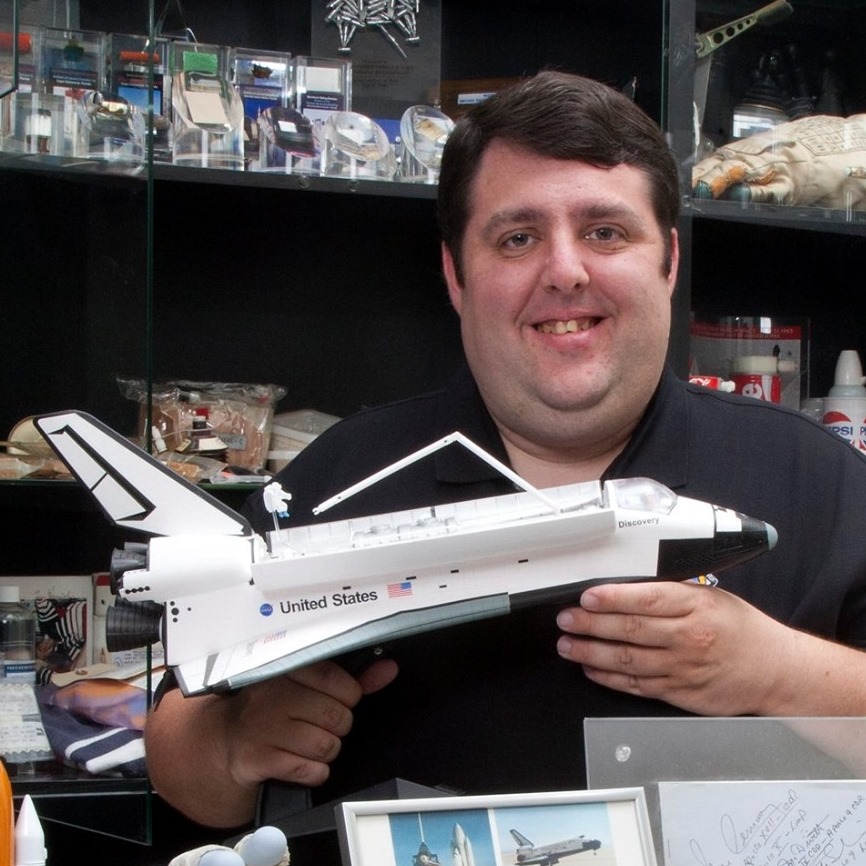 collectSPACE.com Editor, Space.com Contributor
Robert Pearlman is a space historian, journalist and the founder and editor of collectSPACE.com, an online publication and community devoted to space history with a particular focus on how and where space exploration intersects with pop culture. Pearlman is also a contributing writer for Space.com and co-author of "Space Stations: The Art, Science, and Reality of Working in Space" published by Smithsonian Books in 2018. He previously developed online content for the National Space Society and Apollo 11 moonwalker Buzz Aldrin, helped establish the space tourism company Space Adventures and currently serves on the History Committee of the American Astronautical Society, the advisory committee for The Mars Generation and leadership board of For All Moonkind. In 2009, he was inducted into the U.S. Space Camp Hall of Fame in Huntsville, Alabama. In 2021, he was honored by the American Astronautical Society with the Ordway Award for Sustained Excellence in Spaceflight History.