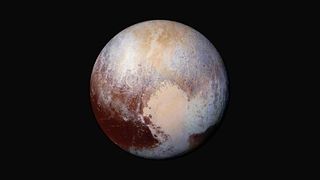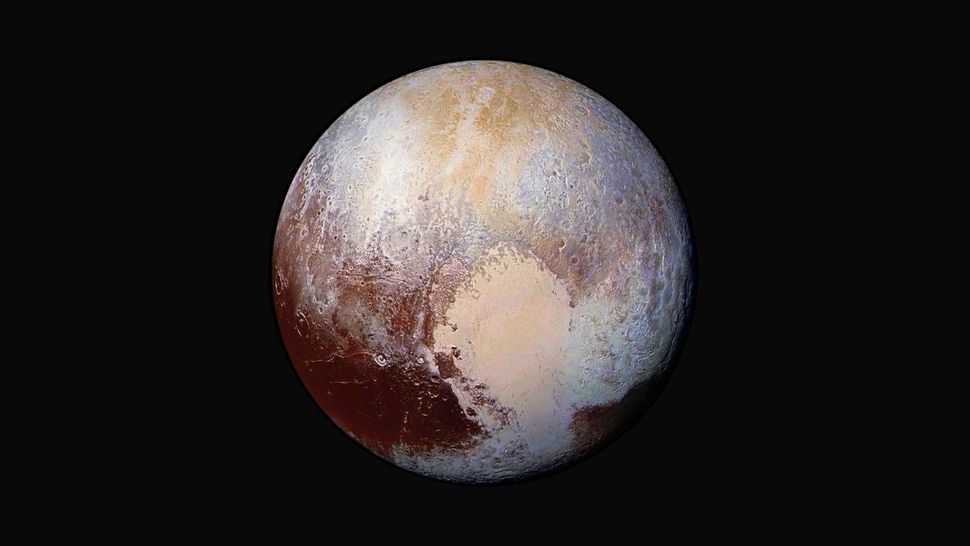 (Image credit: NASA/Johns Hopkins University Applied Physics Laboratory/Southwest Research Institute)
NASA's New Horizons spacecraft will be able to keep exploring its exotic environs for at least another five years.
The agency announced on Friday (Sept. 29) that it will keep New Horizons' lights on while it's still zooming through the Kuiper Belt, the expansive ring of icy bodies beyond Neptune's orbit.
"The New Horizons mission has a unique position in our solar system to answer important questions about our heliosphere and provide extraordinary opportunities for multidisciplinary science for NASA and the scientific community," Nicola Fox, associate administrator for NASA's Science Mission Directorate in Washington, said in a statement on Friday. (The heliosphere is the big bubble of magnetic fields and charged particles that the sun blows around itself. Beyond it lies interstellar space.)
"The agency decided that it was best to extend operations for New Horizons until the spacecraft exits the Kuiper Belt, which is expected in 2028 through 2029," Fox added.
Related: NASA may shift New Horizons Pluto probe to sun-studying mission
New Horizons launched in January 2006, on a mission to provide the first-ever up-close looks at Pluto, the Kuiper Belt's most famous resident. The spacecraft delivered, zooming past the dwarf planet in July 2015 and revealing a world of stunning diversity and beauty.
And the probe kept cruising along, on an extended mission that centered on a flyby of another Kuiper Belt object (KBO) — the 21-mile-wide (34 kilometers) Arrokoth. That encounter went swimmingly as well, returning great imagery and intriguing science. For example, New Horizons' observations suggest that Arrokoth formed via a very gentle merger of two smaller objects, mission team members said.
But the mission's future became murky this year. NASA extended New Horizons' mission through 2024, but proposed a big shift after that — a move to the Heliophysics Division, from Planetary Science. New Horizons' principal investigator, Alan Stern, objected to this idea, arguing that the best scientific return would come from staying the course, allowing the probe to continue studying the little-explored Kuiper Belt.
The newly announced mission extension appears to be a compromise of sorts. It will be funded primarily by Planetary Science but jointly managed by that division and Heliophysics.
Beginning in 2025, New Horizons will focus on gathering heliophysics data — but team members can still hold out hope for another KBO encounter.
"While the science community is not currently aware of any reachable Kuiper Belt object, this new path allows for the possibility of using the spacecraft for a future close flyby of such an object, should one be identified," NASA officials said in the same statement. "It also will enable the spacecraft to preserve fuel and reduce operational complexity while a search is conducted for a compelling flyby candidate."
Stern seems happy to have secured at least five more years of New Horizons operations. "I want to thank everyone who supported us in getting #NASA to continue the exploration of the Kuiper Belt by its @NASANewHorizons spacecraft — You did it!" he wrote via X (formerly known as Twitter) on Sunday (Oct. 1).
NASA spent $9.5 million on New Horizons in fiscal year 2022, according to Space News. The agency is still working on how to pay for the mission's next five or so years.
"As a starting point, funding within the New Frontiers program (including science research and data analysis) will be rebalanced to accommodate extended New Horizons operations, and future projects may be impacted," NASA officials wrote in the same statement. (New Frontiers is NASA's program of medium-cost missions; New Horizons was the first New Frontiers project to get off the ground.)
Additional extensions are possible, if the resources and will are there; New Horizons has enough nuclear fuel remaining to continue flying through at least 2040, mission team members have said.
Get the Space.com Newsletter
Breaking space news, the latest updates on rocket launches, skywatching events and more!

Michael Wall is a Senior Space Writer with Space.com and joined the team in 2010. He primarily covers exoplanets, spaceflight and military space, but has been known to dabble in the space art beat. His book about the search for alien life, "Out There," was published on Nov. 13, 2018. Before becoming a science writer, Michael worked as a herpetologist and wildlife biologist. He has a Ph.D. in evolutionary biology from the University of Sydney, Australia, a bachelor's degree from the University of Arizona, and a graduate certificate in science writing from the University of California, Santa Cruz. To find out what his latest project is, you can follow Michael on Twitter.
It would have been a huge waste if they just turned it off. It's out there, Better to let it talk to us once in a while about what's out there much like the Voyagers.

Reply