Space Record: Cosmonaut Logs 804 Days (and Counting) in Orbit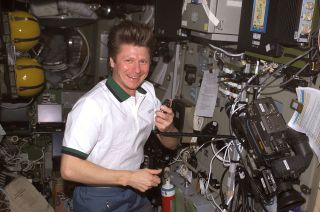 (Image credit: NASA)
A cosmonaut onboard the International Space Station has beaten the record for the most time spent off the planet — and he still has months to go before he comes home to Earth.
Gennady Padalka, a Russian who is serving a record fourth command of the orbiting outpost, logged his 804th day in Earth orbit Monday (June 29), spread over five flights. He surpassed the previous record of 803 days, 9 hours, and 39 minutes accrued over six missions, set in October 2005 by fellow cosmonaut Sergei Krikalev.
"I hope this flight will take the figure to 878 days," Padalka said before his most recent launch in March. "But I am not going to stop at that — I hope to reach 1,000 days in orbit on my following flight." [Most Extreme Human Spaceflight Records]
Scheduled to return to Earth on Sept. 11, Padalka marked his 57th birthday onboard the space station on June 21.
"When I was only 3 years old, the first man flew in space," Padalka recounted to a NASA interviewer in 2009. "When I was only 7 years old, human beings began to work in the open space and when I was only 11 years old, I remember watching people walk on the moon."
"It was incredible decade for all [of] mankind and I think at that time each boy dreamed to become [a] cosmonaut or astronaut," Padalka said. "So did I."
And so he did. Selected to train as a cosmonaut in 1989, Padalka logged his first 199 days in space as commander of the 26th crew aboard Russia's former Mir space station from August 1998 to February 1999. He followed that flight with three 4-to-6-month-long stays on the International Space Station, each time serving as commander, in 2004, 2009 and 2012.
When Padalka launched for his fourth visit to the station in March, he already had spent 710 days – almost two years — in space.
"Gennady's feeling right now like he always does when he is up in space, he's where he's supposed to be," said Mike Fincke, an astronaut and Padalka's one-time crewmate, in a NASA interview yesterday (June 29). "It's an awesome feeling where you just wake up in the morning and say, 'I'm supposed to be here, this is what I am supposed to be doing with my life.'"
"I know Gennady is really happy," said Fincke, who holds the U.S. record for the most cumulative time in space, with 382 days logged over his three missions.
For Padalka though, his new world record is second to his medical record.
"I am very interested in the medical experiments, because in this case I'm the subject of the research," he said before his current expedition. "I am very interested in how this will affect my own body."
Fincke said Padalka's medical record will help inform future crewed missions to Mars.
"As we as NASA — as an international partnership — go to Mars, Gennady's data will help us understand the effects of spaceflight for 800 and something days," Fincke said. "Every day he is up there, he's making a new record."
Noting he would "probably be too old" for that trip to Mars, Padalka said he was happy to fly to Earth orbit, and back.
"I've spent the better part of my life in this field, and they often ask me what [are] the best and worst things in space," he said in January. "It is very difficult to identify those two things but I have always answered it this way: 'I've always flown up to space and to the station with great excitement and worked with great enthusiasm, and with equal joy and enthusiasm, I left it.'"
Follow collectSPACE.com on Facebook and on Twitter at @collectSPACE. Copyright 2015 collectSPACE.com. All rights reserved.
Get the Space.com Newsletter
Breaking space news, the latest updates on rocket launches, skywatching events and more!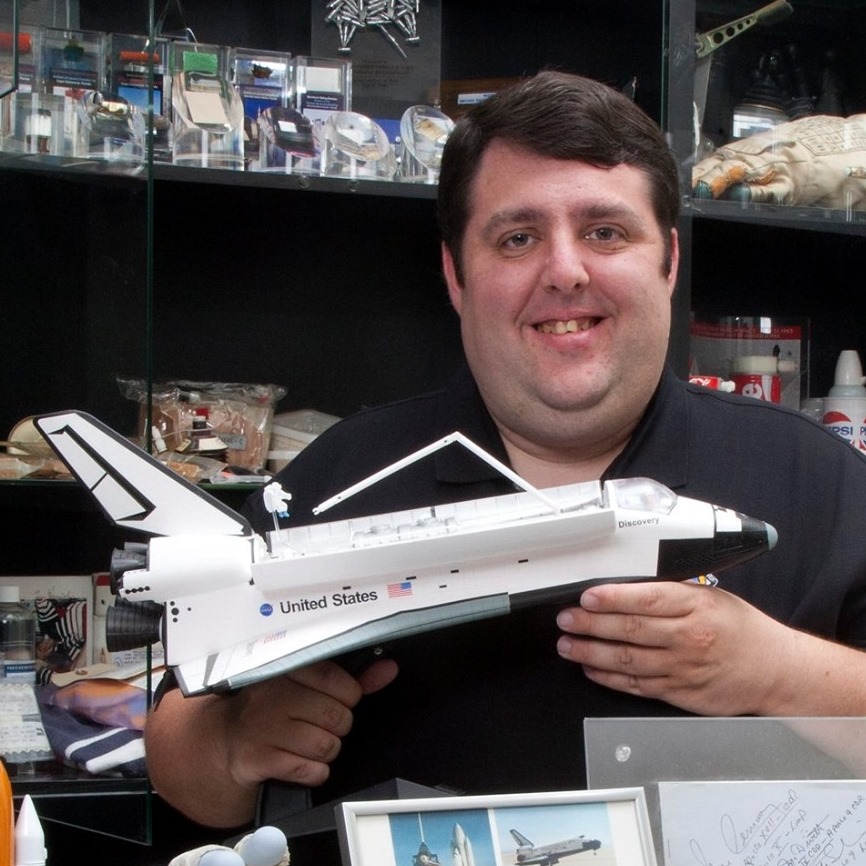 collectSPACE.com Editor, Space.com Contributor
Robert Pearlman is a space historian, journalist and the founder and editor of collectSPACE.com, an online publication and community devoted to space history with a particular focus on how and where space exploration intersects with pop culture. Pearlman is also a contributing writer for Space.com and co-author of "Space Stations: The Art, Science, and Reality of Working in Space" published by Smithsonian Books in 2018. He previously developed online content for the National Space Society and Apollo 11 moonwalker Buzz Aldrin, helped establish the space tourism company Space Adventures and currently serves on the History Committee of the American Astronautical Society, the advisory committee for The Mars Generation and leadership board of For All Moonkind. In 2009, he was inducted into the U.S. Space Camp Hall of Fame in Huntsville, Alabama. In 2021, he was honored by the American Astronautical Society with the Ordway Award for Sustained Excellence in Spaceflight History.