New ISS Astronauts Settle in for Long Haul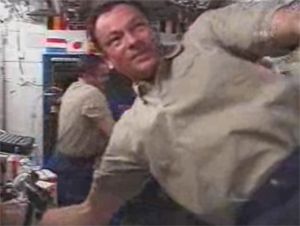 (Image credit: NASA TV.)
The International SpaceStation's (ISS) newest residents began their first full work week incharge of the orbital laboratory Monday and are settling in for their six-monthmission.
ISS Expedition14 commander MichaelLopez-Alegria and flight engineer MikhailTyurin conducted standard maintenance, exercised and explored their orbitalhome.
Image 1 of 1
Swipe to scroll horizontally
"Idon't know what that's going to be like, so I don't know howto prepare," Lopez-Alegria, 48, said of spending six months in spacebefore flight. "I think when push comes to shove, a lot of that stuffbecomes instinctive."
A captainin the U.S. Navy and an experienced naval aviator, Lopez-Alegria joined NASA'sastronaut ranks in 1992, making his first spaceflight – aboard theshuttle Columbia during its STS-73 microgravity science mission – inOctober 1995. He then served as NASA's director of operations at Russia'sYuri Gagarin Cosmonaut Training Center in Star City.
The veteranshuttle flyer also flew aboard NASA's STS-92shuttle flight in 2000, and the STS-113mission of 2002 – both ISSconstruction flights – racking up 42 days in Earth orbit and about 34hours of spacewalking time during five extravehicular activities (EVAs).
Two NASAshuttle missions and four ISS spacewalks are scheduled during the Expedition 14to support construction of the orbital laboratory.
"Iconsider it a privilege to be up there when it all happens,"Lopez-Alegria said.
Lopez-Alegriaand his wife Daria have one son, Nicolas. According to his NASA biography, theveteran astronaut is fond of sports, traveling and cooking, though it will beawhile before he gets another opportunity to employ his culinary skills.
"Thefood up here is edible," Lopez-Alegria said from the station'sU.S.-built Destiny laboratory last week. "I do not have the pleasure tocook, what we do here in space is pretty much just hydrate envelopes with waterand a syringe."
Lopez-Alegriasaid he plans to learn piano on the station's electric keyboard, practicevideo editing and participate in a journals experiment during his free timeaboard the ISS.
Image 1 of 1
For Tyurin,Expedition 14 is a return to the ISS after a previous 125-day stint as a flightengineer during the ExpeditionThree mission of 2001.
"Iwould say that the previous flight taught me to be patient," Tyurin saidin a preflight NASA interview.
Born inKolumna, Russia about 60 miles (96 kilometers) from Moscow, Tyurin now lives inKorolev – also near Moscow – with his wife Tatiana and daughterAlexandra.
"Itook one item with me for the previous flight and I'm going to take it onthis one," Tyurin said before Expedition 14. "It is a very simplething. It is the key from my home."
Tyurininitially dreamed of becoming a professional hockey player, but his parentsturned his attention to engineering and cosmonautics instead. Before joiningthe cosmonaut corps of Russia's Federal Space Agency in 1993, he obtainedan engineering degree from the Moscow Aviation Institute with a focus on themathematical models associated with flight.
"Thespaceflight itself is a part of my job," said Tyurin, adding that he alsostudies the social and psychological effects of spaceflight. "I'veworked for this program for a long time."
It isTyurin who on Nov. 22 is expected to whack agolf ball into space during a Russian spacewalk as part of a commercial agreementbetween the Federal Space Agency and the Canadian firm Element 21. Thecosmonaut took two golf classes to prepare for the upcoming orbital swing.
"Toplay golf in space, I do not need a high level of skill as a golf player,"Tyurin said, adding that the sport is not widely popular in Russia. "ButI certainly need to have some experience in the cultural aspect because, youknow, usually people have some special language, or even special behavior. Thisis what I would like to learn."
Thecultural aspect of human spaceflight is of keen interest to Tyurin, who said hismission includes several experiments around that subject.
"Well,there is a task, for example, that is basically learning of interaction betweenpeople," Tyurin said in a NASA interview. "Also, there are someareas of research that would be used to photograph some areas of technogenic,catastrophes and where people basically begin to damage nature, such as makefire, create smoke, throw bombs on each other."
Expedition14's American-Russian-German crew combination is also an asset, he added.
"Personally,I think it's good to have an international crew," Tyurin said. "Becausethis is a way to learn cultural, social and international specifics. [It's]not just about technology, but some kind of human specifics."
GALLERY: Launch Day for Expedition 14 Crew, Anousheh Ansari
GALLERY: Anousheh Ansari Prepares for Launch
Anousheh Ansari: First Female Private Space 'Explorer' Visits ISS
Complete Coverage: ISS Expedition 14
Get the Space.com Newsletter
Breaking space news, the latest updates on rocket launches, skywatching events and more!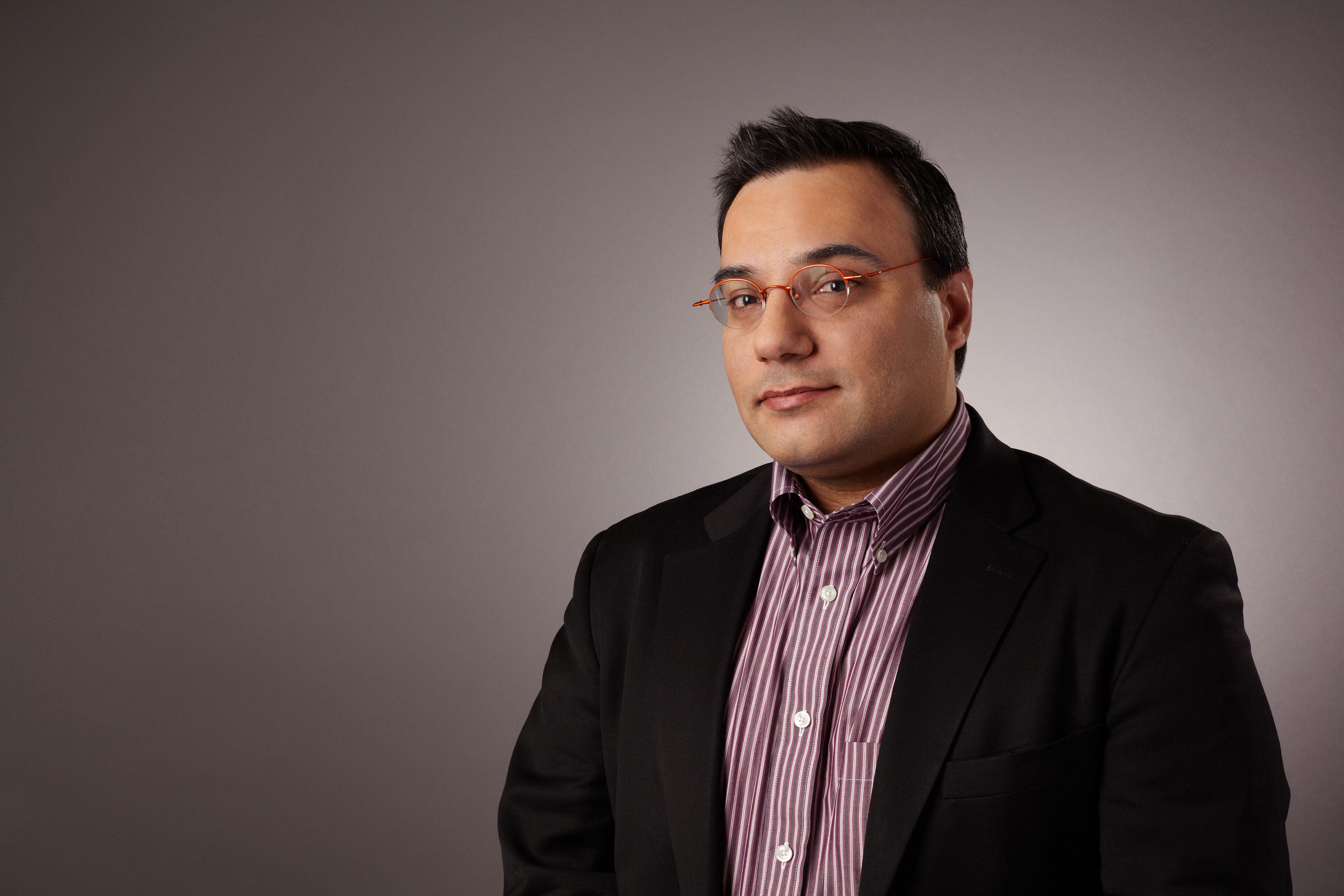 Tariq is the Editor-in-Chief of Space.com and joined the team in 2001, first as an intern and staff writer, and later as an editor. He covers human spaceflight, exploration and space science, as well as skywatching and entertainment. He became Space.com's Managing Editor in 2009 and Editor-in-Chief in 2019. Before joining Space.com, Tariq was a staff reporter for The Los Angeles Times covering education and city beats in La Habra, Fullerton and Huntington Beach. In October 2022, Tariq received the Harry Kolcum Award for excellence in space reporting from the National Space Club Florida Committee. He is also an Eagle Scout (yes, he has the Space Exploration merit badge) and went to Space Camp four times as a kid and a fifth time as an adult. He has journalism degrees from the University of Southern California and New York University. You can find Tariq at Space.com and as the co-host to the This Week In Space podcast with space historian Rod Pyle on the TWiT network. To see his latest project, you can follow Tariq on Twitter @tariqjmalik.