NASA Marks 50 Years of Mission Control, Plans Apollo Room Restoration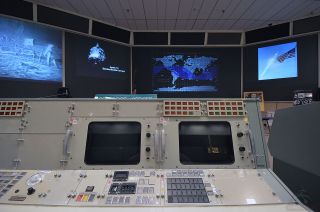 (Image credit: <a href="http://collectspace.com/">collectSPACE.com</a>)
HOUSTON — NASA's historic Mission Control is soon to be made even more historic.
The agency's original control room in Houston, which first went active 50 years ago Wednesday (June 3), has been dormant since 1992. A National Historic Landmark, today it is a public tour stop and features the authentic consoles used for the Apollo 11 moon landing and Apollo 13 in-flight emergency, among 40 other space missions.
Now, a restoration effort is getting underway to make sure the room is around for many generations to come.
"It is a place that feels like a cathedral to us," said Apollo-era flight director Glynn Lunney on Wednesday at a press event held in the control room to mark its first 50 years. "I think we would like to see it permanently [preserved]."
"I think it is important for people to come to see it. I hope they are going to be seeing it a hundred years from now," he added. [Inside NASA's Johnson Space Center (A Photo Tour)]
Similar flight control rooms inside the same building, the Christopher C. Kraft, Jr. Mission Control Center at NASA's Johnson Space Center, have been — and continue to be upgraded — to support the crews aboard the International Space Station, future commercial crewed spacecraft and the space agency's own planned Orion missions into deep space.
The "Historic Mission Control Room," as its name implies, has generally been left in an Apollo configuration, although there is room for improvement.
"NASA has involved some of us old guys to participate in the restoration of this thing," Gerry Griffin, an Apollo flight director and former director of the Johnson Space Center, said. "The idea is to perhaps put it back exactly like it was the last day we walked out of here in 1972 at the end of Apollo. That's kind of the vision."
The specifics of the restoration were not discussed, but if left to Griffin, it will include the minor details that gave the room its iconic character.
"The ashtrays have got to be there," Griffin told reporters, adding the coffee cups, too.
The restoration plan, which was said to still be in its early stages, is intended to be complete by July 2019.
"This effort is timed for the 50th anniversary of the Apollo moon landing," stated Norm Knight, chief of NASA's Flight Directors Office.
"We can feel the ambiance in this room, because whether on the moon or on Apollo 13, this is where it all started, this is the foundation," Knight reflected. "Everything that's being built on today began on the shoulders of the giants who worked in this room. And that is important."
"When you come into this room, you'll be able to learn and understand what these giants did in that timeframe — and then see where NASA is going in the future," he said.
The project, which involves the National Park Service, is on track, said Knight.
"Of course, it is a National Historic Landmark and we are going through the process of looking at everything that's in here, seeing how to improve it or upgrade it while retaining the historical value of what people come here to see," said Lunney.
The restoration has the support of the mission controllers who used the room, not just during its start 50 years ago, but also throughout its history.
"This room represents Gemini, it represents Apollo, and it represents shuttle — we did fly shuttle flights from here," said shuttle-era flight director Steve Stich, who worked his first mission out of the same room when it was active. "I love it the way it is. If we can make it a little bit better, it would be great."
Click through to collectSPACE to see more photos of NASA's historic Mission Control room in Houston.
Follow collectSPACE.com on Facebook and on Twitter at @collectSPACE. Copyright 2015 collectSPACE.com. All rights reserved.
Get the Space.com Newsletter
Breaking space news, the latest updates on rocket launches, skywatching events and more!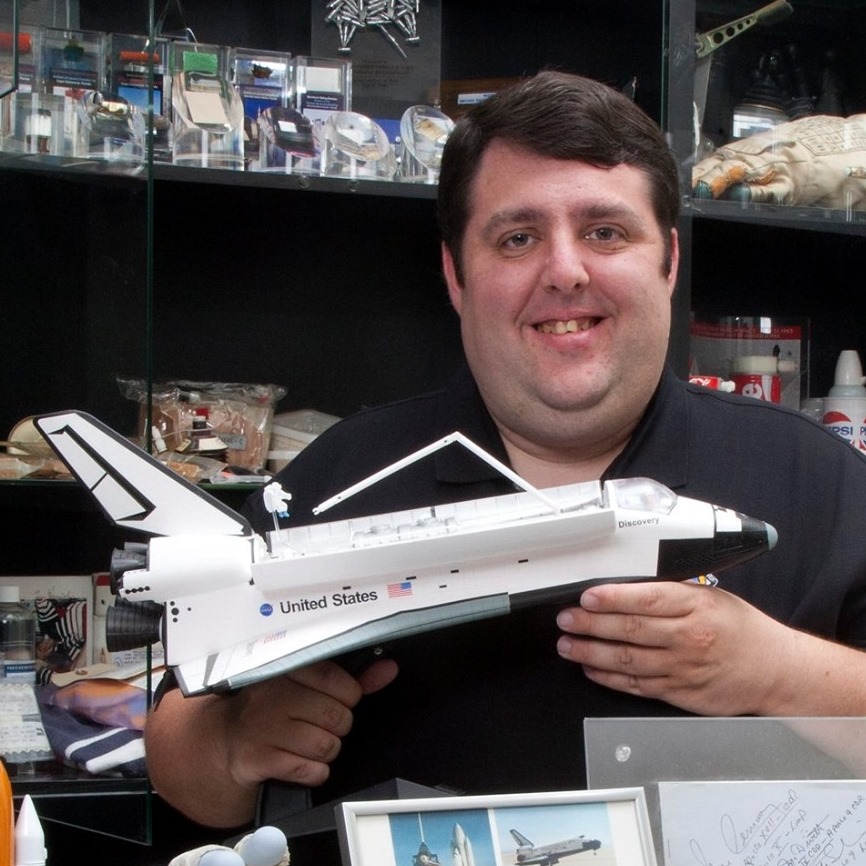 collectSPACE.com Editor, Space.com Contributor
Robert Pearlman is a space historian, journalist and the founder and editor of collectSPACE.com, an online publication and community devoted to space history with a particular focus on how and where space exploration intersects with pop culture. Pearlman is also a contributing writer for Space.com and co-author of "Space Stations: The Art, Science, and Reality of Working in Space" published by Smithsonian Books in 2018. He previously developed online content for the National Space Society and Apollo 11 moonwalker Buzz Aldrin, helped establish the space tourism company Space Adventures and currently serves on the History Committee of the American Astronautical Society, the advisory committee for The Mars Generation and leadership board of For All Moonkind. In 2009, he was inducted into the U.S. Space Camp Hall of Fame in Huntsville, Alabama. In 2021, he was honored by the American Astronautical Society with the Ordway Award for Sustained Excellence in Spaceflight History.