NASA Chief: Risk Inherent in Shuttle Flight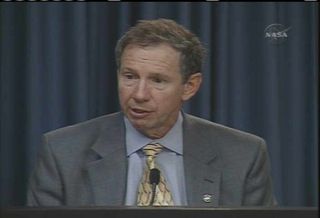 (Image credit: NASA TV/KSC.)
CAPE CANAVERAL, Fla.-On the eve of NASA's second shuttle launch since Columbia accident, the space agency's top official defended his decision to press ahead with the mission and stressed the inherent risks of human spaceflight.
NASA chief Michael Griffin said Friday that he believes the space shuttle Discovery is ready for its Saturday launch, but added that an element of risk plagues every orbiter liftoff.
"We are playing the odds," Griffin told reporters here at NASA's Kennedy Space Center (KSC) spaceport. "What you pay us for as taxpayers is to understand those odds."
The space shuttle Discovery is poised to launch seven astronauts on NASA's STS-121 mission at 3:48:37 p.m. EDT (1948:37 GMT) on Saturday.
The decision to launch Discovery and its seven-astronaut crew on their 12-day STS-121 mission rests squarely on Griffin's shoulders after two top shuttle officials-Christopher Scolese, the agency's chief engineer, and safety lead Bryan O'Connor-voted earlier this month not to go ahead with the planned space shot.
Griffin's rationale for signing off on Discovery's planned launch instead of waiting for a better understanding of fuel tank ice frost ramps, which have been known to shed foam during past shuttle launches, revolved around the lack of a near-term fix and the ability of shuttle astronauts to stay aboard the International Space Station (ISS) for later rescue if their spacecraft is damaged.
"I very strongly feel that we are not risking crew, for foam in this case, or I wouldn't feel comfortable launching," Griffin said.
Scolese and O'Connor cited the risk to Discovery-not its astronaut crew-posed by launch debris from foam-covered ice frost ramps along the spacecraft's 15-story fuel tank. Ice frost ramps are known to shed some pieces of foam during launch. Foam shedding at launch led to the 2003 Columbia tragedy that killed seven astronauts, and was later seen on NASA's first return to flight mission-STS-114 also aboard Discovery-last summer.
NASA has addressed the foam problems that afflicted both Columbia's last flight and the STS-114 launch, but does not yet have a good fix in hand for the ice frost ramp foam issue.
"Flying the shuttle is not without risk for many reasons way beyond foam, in fact I worry that we spend so much time worrying about foam that we won't worry about other things that could get us," Griffin said. "We try to address them all."
Shuttle vital for ISS
Discovery's STS-121 mission will mark NASA's second orbiter test flight since the Columbia disaster. It will also return the International Space Station (ISS) to its three-astronaut capacity by ferrying European Space Agency (ESA) astronaut Thomas Reiter to the orbital laboratory.
Once complete, the mission will open the door to complete construction of the ISS, which has been stymied by NASA's efforts to return its aging three-shuttle fleet to flight status. Numerous ISS components built by NASA and its ISS partners have been stuck on Earth during the agency's return to flight process.
"We have obligations to our [international] partners and we intend to fulfill them," Griffin said. "Our partners have been very understanding of the fact that we're coming through a tough time in the American space program and we're kind of doing the best we can here."
Return to Flight: NASA's Road to STS-121
Gallery: Shuttle's First Flight
Gallery: Rare Space Shuttle Images
Great Space Quizzes: Space Shuttle Countdown
Great Space Quizzes: The Space Shuttle
Great Space Quizzes: Life in Orbit
Get the Space.com Newsletter
Breaking space news, the latest updates on rocket launches, skywatching events and more!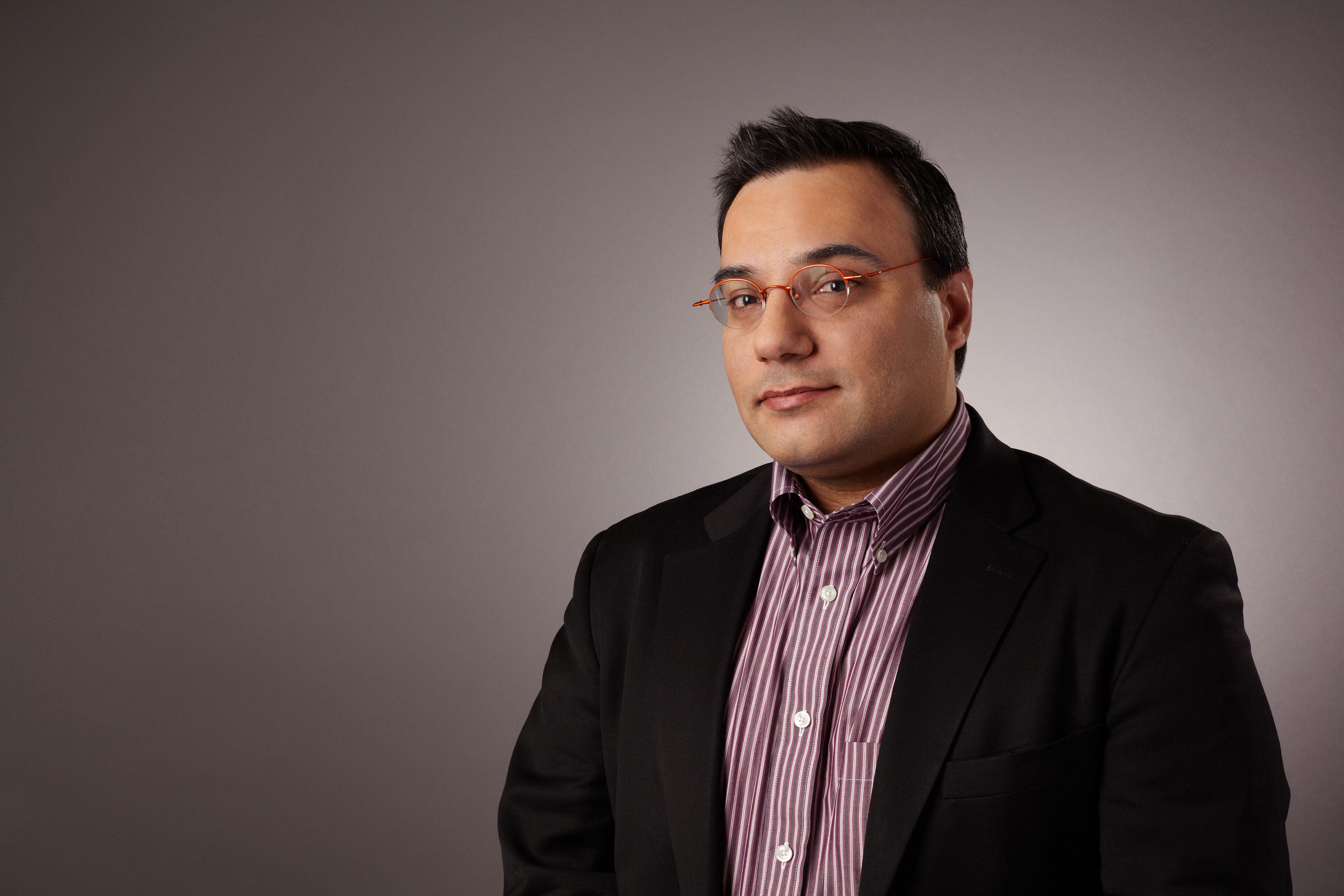 Tariq is the Editor-in-Chief of Space.com and joined the team in 2001, first as an intern and staff writer, and later as an editor. He covers human spaceflight, exploration and space science, as well as skywatching and entertainment. He became Space.com's Managing Editor in 2009 and Editor-in-Chief in 2019. Before joining Space.com, Tariq was a staff reporter for The Los Angeles Times covering education and city beats in La Habra, Fullerton and Huntington Beach. In October 2022, Tariq received the Harry Kolcum Award for excellence in space reporting from the National Space Club Florida Committee. He is also an Eagle Scout (yes, he has the Space Exploration merit badge) and went to Space Camp four times as a kid and a fifth time as an adult. He has journalism degrees from the University of Southern California and New York University. You can find Tariq at Space.com and as the co-host to the This Week In Space podcast with space historian Rod Pyle on the TWiT network. To see his latest project, you can follow Tariq on Twitter @tariqjmalik.