Launch Date Expected Today for Space Shuttle Discovery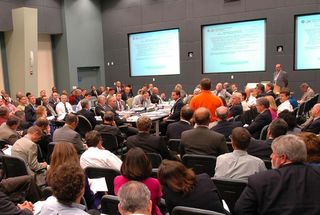 (Image credit: NASA/KSC.)
CAPECANAVERAL, Fla. - NASA officials are expected to decide today whether the spaceshuttle Discovery will launch on July 1 or later next month after two days of intense discussionat the Kennedy Space Center (KSC).
NASA chiefMichael Griffin, shuttle program managers and swarms of engineers andcontractors are concluding a Flight Readiness Review (FRR) here that isexpected to pin down a firm launch date for Discovery's upcoming STS-121mission. The spaceflight, NASA's second shuttle mission since the 2003 Columbia tragedy, has alaunch window that runs between July 1 and July 19.
"The finalthing they'll do Saturday is to take a poll as to as to when to proceed withlaunch," KSC spokesperson Bruce Buckingham of the NASA flight review.
Spaceshuttle officials have evaluated a series of changes to Discovery and itslaunch stack, including the removalof a 38-foot (11-meter), foam-covered ramp that shielded a tray of cables andpressurization lines along the orbiter's external tank. Wind tunnel tests andcomputer models have found the fix - aimed at reducing the risk of liberatedfoam debris striking Discovery during launch - sound forflight.
Butadditional talks are underway to determine whether Discovery's launch should bedelayed a few days, when lighting will be optimum for the STS-121 crew to takeorbital photographs of the tank's foam-covered icefrost ramps, which cover cable tray bracket mounts and have been known to shed debris from past flights.
"Thelighting on the ice frost ramps kind of depends on the orientation of the tankwhen we separate," STS-121 mission commander StevenLindsey told reporters Friday.
Lindsey,who is confident Discovery will fly in early July, said that during each of histhree previous shuttle flights, the external tank has twisted or tumbledslightly just after separation due a combination of orbiter maneuvers, theexplosive bolts used to shed the tank and fuel line venting.
"Theprogram direction has been that we're not sure if it's worth it to wait acouple of days if it's really not going to buy us anything," Lindsey said."Obviously we want to get good imagery on the ice frost ramps, but we will havecameras on that area. I suspect that even with shadowing, we'll get goodimagery."
NASA'spost-Flight Readiness Review press conference will be broadcast on NASATV at no earlier than 2:00 p.m. EDT (1800 GMT) Saturday. You are invited tofollow along with the briefings using SPACE.com's NASATV feed, which is available by clicking here.
Return to Flight: NASA's Road to STS-121
Get the Space.com Newsletter
Breaking space news, the latest updates on rocket launches, skywatching events and more!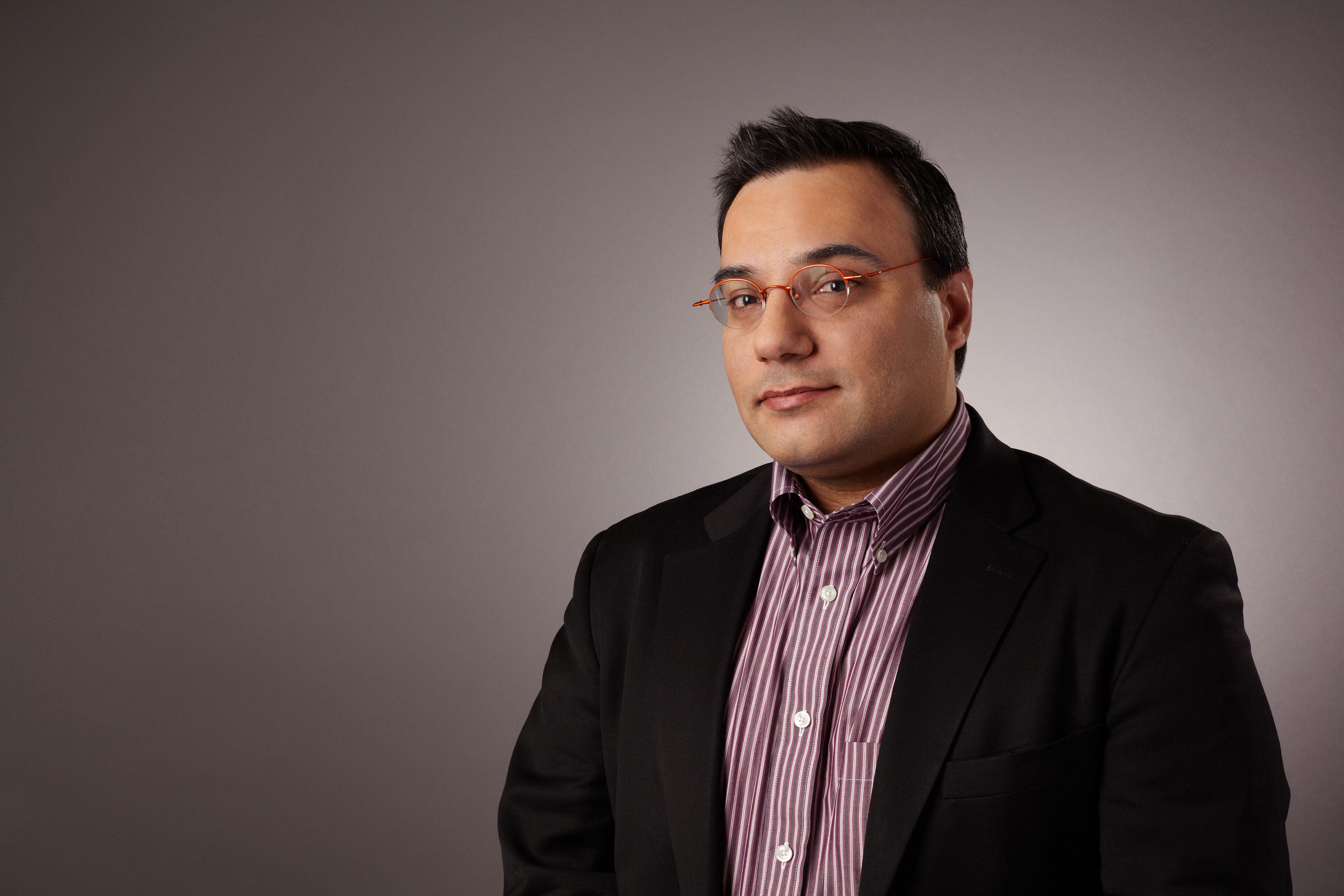 Tariq is the Editor-in-Chief of Space.com and joined the team in 2001, first as an intern and staff writer, and later as an editor. He covers human spaceflight, exploration and space science, as well as skywatching and entertainment. He became Space.com's Managing Editor in 2009 and Editor-in-Chief in 2019. Before joining Space.com, Tariq was a staff reporter for The Los Angeles Times covering education and city beats in La Habra, Fullerton and Huntington Beach. In October 2022, Tariq received the Harry Kolcum Award for excellence in space reporting from the National Space Club Florida Committee. He is also an Eagle Scout (yes, he has the Space Exploration merit badge) and went to Space Camp four times as a kid and a fifth time as an adult. He has journalism degrees from the University of Southern California and New York University. You can find Tariq at Space.com and as the co-host to the This Week In Space podcast with space historian Rod Pyle on the TWiT network. To see his latest project, you can follow Tariq on Twitter @tariqjmalik.