NASA Probe Set for First Dip Through Martian Atmosphere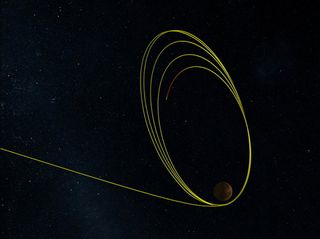 (Image credit: NASA/JPL/Caltech.)
NASA's MarsReconnaissance Orbiter (MRO) will get its first taste of the Martian atmospherelate Tuesday, dipping through the planet's wispy outer fringe in the first ofhundreds of maneuvers to circularize its orbit.
MRO is dueto fly through the outer edge of the Martian atmosphere at about 8:00 p.m. EST(0000 April 5 GMT) in the first of about 556 aerobrakingmaneuvers, which use atmospheric drag to slow and shape a spacecraft's orbit,mission managers told SPACE.com.
The probe is expected search forsigns of subsurface water on Mars, scrutinize the planet's surface and atmosphere,and hunt for potential landing sites for future red planet explorers. But firstMRO must reach its target orbit of about 160 miles (255 kilometers) above Mars,hence six months of aerobraking maneuvers. MRO arrivedin Mars orbit on March 10.
"We don'texpect to find really much atmosphere there, but it will be the first time thevehicle gets into the aerobraking environment," said Dan Johnston, deputymission manager for MRO at NASA's Jet Propulsion Laboratory (JPL) in Pasadena,California, in a Tuesday telephone interview. "This is just barely touching theatmosphere."
At about3:00 a.m. EST (0700 GMT) today, MRO fired its main engines at its furthestdistance from Mars to send it hurtling through the planet's outer atmosphere -about 91 miles (147 kilometers) above the Martian surface - at a speed of 10,289miles per hour (or about 4.6 kilometers per second), mission managers said.
"There's agreat deal of experience with it," Dan Kubitschek, MRO's deputy aerobrakingphase lead at JPL, told SPACE.com.
Firsttested by NASA during the agency's Magellan mission toVenus, aerobraking has become a rather dependable way to place planetaryorbiters into their final science-conducting positions while saving on vitalfuel. In 1997, NASA's Mars GlobalSurveyor used the method to shape its orbit around the red planet, followedby the Odysseyspacecraft's maneuvers that concluded in January 2002.
"It justtakes time," Kubitschek said, adding that MRO will spend about six months ofaerobraking before reaching its target orbit. "If we go too deep in the atmosphere,we can accomplish that braking faster but then of course you risk overheatingthe spacecraft."
MRO missionmanagers and flight controllers said they have taken proper precautions toensure the health of their spacecraft.
Kubitscheksaid the probe's primary instruments and large solar arrays - which togetherprovide about 265 square feet (20 square meters) of solar cells - will face aftof MRO to prevent damage. Image and infrared data from MGS and Odyssey alsoprovide daily updates on Mars' atmospheric conditions, which MRO handlers canuse to adjust their aerobraking passes.
"We monitorthat on daily basis, though as of now, everything is looking clear," Johnstonsaid.
Johnstonadded that the initial heating rate build-up on MRO due to the atmosphere isexpected to reach 0.001 watts per square centimeter. At the most intense phaseof aerobraking, that rate is expected to climb to about 0.15 watts per squarecentimeter, he added.
"That'sreally tiny," Johnston said of the initial heating rate MRO will experience.
While mostof MRO's scienceprogram must wait until after the probe completes the aerobraking process,though researchers do plan to watch the spacecraft's accelerometers todetermine the Martian atmosphere's density from its drag effect on thespacecraft.
"We'llactually feed that back into our aerobraking process, so that it becomesanother data point for our planning," Johnston said.
As MROheads into the Martian atmosphere, the spacecraft is in good health and functioningproperly, mission managers added.
"Everythingis very ideal, right now," Johnston said. "I'm starting to feel pretty excitedthat we're going to get this underway."
Red Planet Recon: NASA's MRO Mission to Mars
Get the Space.com Newsletter
Breaking space news, the latest updates on rocket launches, skywatching events and more!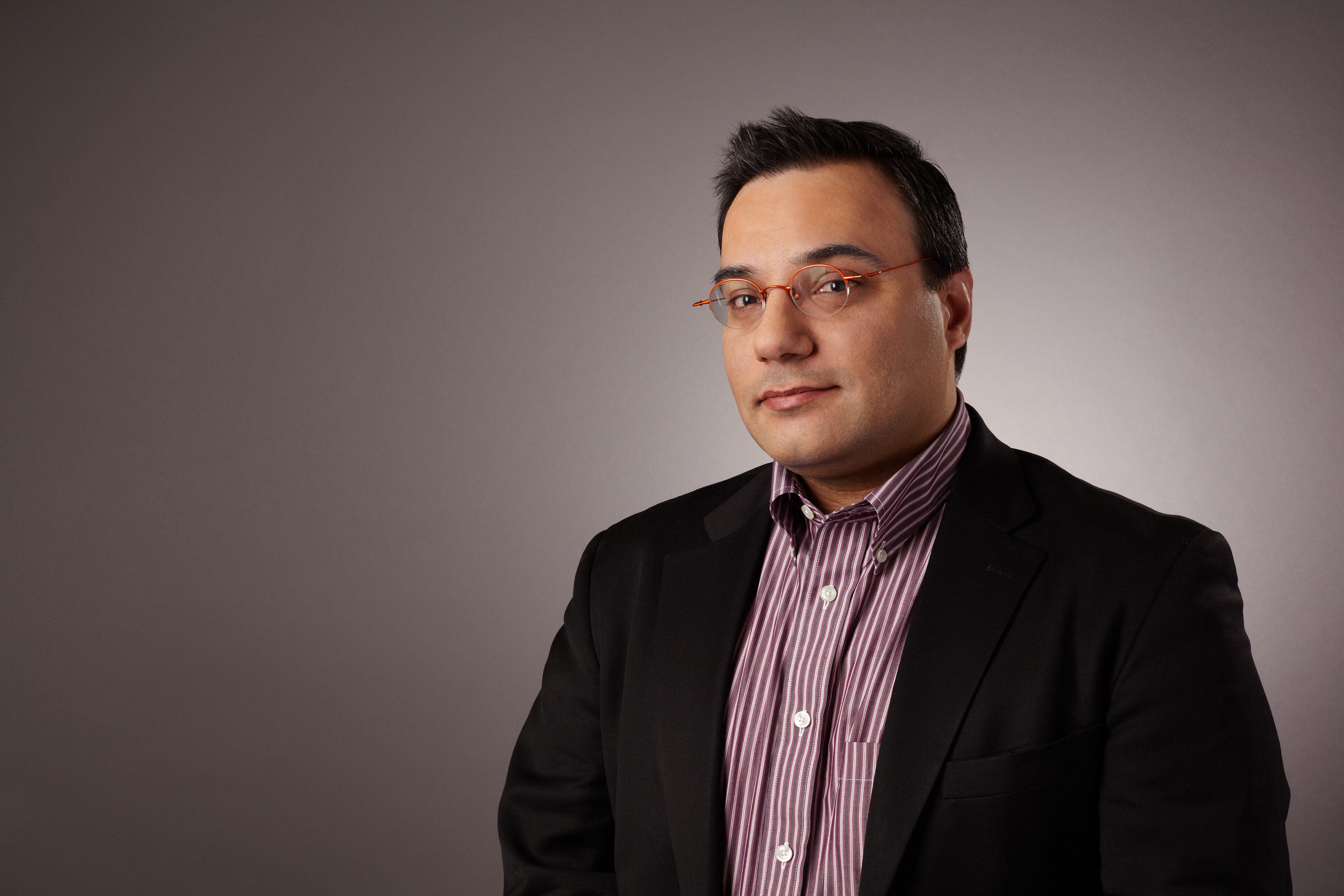 Tariq is the Editor-in-Chief of Space.com and joined the team in 2001, first as an intern and staff writer, and later as an editor. He covers human spaceflight, exploration and space science, as well as skywatching and entertainment. He became Space.com's Managing Editor in 2009 and Editor-in-Chief in 2019. Before joining Space.com, Tariq was a staff reporter for The Los Angeles Times covering education and city beats in La Habra, Fullerton and Huntington Beach. In October 2022, Tariq received the Harry Kolcum Award for excellence in space reporting from the National Space Club Florida Committee. He is also an Eagle Scout (yes, he has the Space Exploration merit badge) and went to Space Camp four times as a kid and a fifth time as an adult. He has journalism degrees from the University of Southern California and New York University. You can find Tariq at Space.com and as the co-host to the This Week In Space podcast with space historian Rod Pyle on the TWiT network. To see his latest project, you can follow Tariq on Twitter @tariqjmalik.