Sierra Nevada's Dream Chaser Space Plane (Infographic)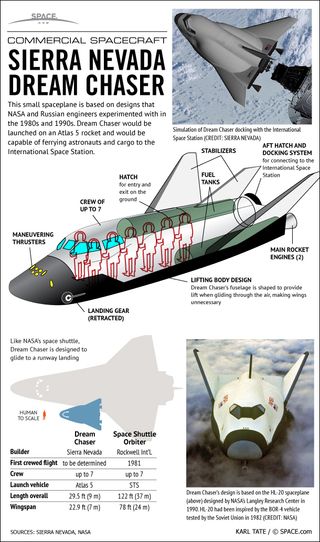 (Image credit: Karl Tate, SPACE.com Contributor)
Sierra Nevada Corp.'s Dream Chaser space plane is a planned reusable winged spaceship designed to launch atop an Atlas 5 rocket to carry astronauts into low-Earth orbit. The spacecraft is expected to carry crews of six or seven people and is based on the HL-20 lifting body design developed by NASA after seeing images of Russia's BOR-2 craft during the Cold War. Learn more about the Dream Chaser space plane in this SPACE.com infographic.
Get the Space.com Newsletter
Breaking space news, the latest updates on rocket launches, skywatching events and more!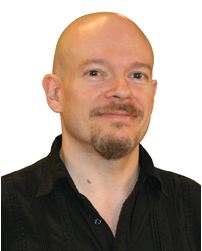 Karl's association with Space.com goes back to 2000, when he was hired to produce interactive Flash graphics. From 2010 to 2016, Karl worked as an infographics specialist across all editorial properties of Purch (formerly known as TechMediaNetwork). Before joining Space.com, Karl spent 11 years at the New York headquarters of The Associated Press, creating news graphics for use around the world in newspapers and on the web. He has a degree in graphic design from Louisiana State University and now works as a freelance graphic designer in New York City.