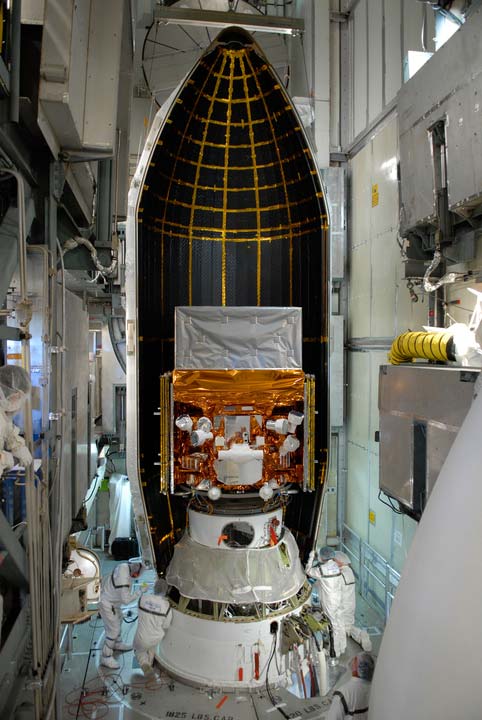 NASA?s latest space telescope has faced a series of delays that pushed back its June 7 launch date to June 11 at the earliest.
The Gamma-ray Large Area Space Telescope (GLAST) is now being readied for launch on a Delta 2 rocket sometime between 11:45 a.m. and 1:40 p.m. EDT (1545-1740 GMT) on June 11 from the Cape Canaveral Air Force Station in Florida.
Five separate launch delays have kept GLAST Earth-bound. The original May 16 launch date for the roughly 9,486-pound (4,303-kg) space telescope ended up being postponed because of equipment damage during installation of the Delta 2?s second stage. The launch team cancelled a June 3 launch date after a Flight Readiness Review, and similarly delayed launch plans for June 5, June 7, and June 8.
The most recent postponement comes because additional time was needed to replace the Delta 2 rocket?s flight termination system battery, NASA said in a press statement. The problem first appeared on Wednesday, June 8.
Scientists plan to use the $690 million GLAST to uncover more cosmic sources of high-energy gamma rays than ever before, including black holes, pulsars, and dark matter. The space telescope?s findings may expand knowledge of the current and past universe, as well as possibly challenge our current understanding of physics.
Video: GLAST Cast — Part 1

Video: GLAST Cast — Part 2

The Strangest Things in Space