NASA 'hallowed ground' sets the stage for NatGeo's 'The Right Stuff'
Launch Complex 5 at the Cape Canaveral Air Force Station has stood dormant for almost 60 years. It has been nearly as long since Hangar S supported NASA's human spaceflight program. And it was a decade ago Mercury Mission Control was demolished.
But come Friday (Oct. 9), all three historic facilities will return to their former glory in "The Right Stuff," National Geographic's new series streaming on Disney+. (The series arrives just in time for World Space Week, which runs from Oct. 4 to Oct. 10.) Through a combination of recreations, computer graphics and unprecedented on-site access, "The Right Stuff" provides the stage for Tom Wolfe's written account of the original Mercury 7 astronauts to lift off again, this time for the small screen.
"It was one of those lifelong things, doing a show set in real history," said production designer Derek Hill, whose previous work on the Netflix drama "Ozark" earned him two Emmy nominations. "We had to create Hangar S and all of the other stuff that goes along with the space program."
Related: 'The Right Stuff' cast debuts 1st clip from NatGeo, Disney+ series
"My agent likes to say I'm a world builder," Hill said, standing at the center of a sound stage in Orlando, Florida, during a press visit last fall. "I think of the bigger picture rather than the small things and that's why all of this is laid out here."
Behind Hill is a life-size, operational recreation of the MASTIF (Multiple Axis Space Test Inertia Facility), the gimbal rig used to train the Mercury astronauts — or as Hill described it, "this triangle craziness that gets the astronauts sick." In front of him is a small control station and a simplified Mercury capsule.
"This is the capsule simulator," said Hill. "They act like they are flying and then we gimbal it ... it's the closest thing to that."
Nearby on another stage are set pieces for the interiors of other facilities, not just at the Cape, but at NASA's Langley Research Center in Virginia, too. Hill and his team built everything from John Glenn's home and the office for Robert Gilruth, the head of the Space Task Group. There is also nurse Dee O'Hara's infirmary and the Mercury astronauts' crew quarters.
In total, there were about 35 different sets spread across two stages. Key among them was Mercury Mission Control.
"That was just amazing," Robert Yowell, a former space shuttle flight controller who served as a technical advisor for "The Right Stuff," said in an interview with collectSPACE. "I was not old enough to be there at the time to witness what it was like, but thanks to some archival film I was able to provide the set designers, the producers, directors and even the actors a look at [flight director] Chris Kraft and his team in the control center on May 5, 1961, showing what it was like during Alan Shepard's flight and that helped greatly."
The Cape Canaveral building that housed the real Mercury Mission Control was destroyed in 2010 due environmental concerns. The original consoles were moved to the nearby Kennedy Space Center Visitor Complex, where they are on display.
If the mission control set rivals the original, though, "The Right Stuff" achieved an even higher degree of authenticity with the blockhouse from where the first two Mercury missions were launched. That is because the scenes were filmed in the actual reinforced bunker, still configured as it was 60 years ago.
"The Air Force cooperated greatly with us and I believe we are the first production ever to film in that blockhouse," said Yowell. "We were allowed to have it look as it did that day, right down to that thick glass that provides that green tint. It was just a wonderful touch to those scenes because it really does give you a sense of being there. You are there because this was not a made up set, it is the real thing."
The same is true for one of the opening moments in the first episode. After Glenn (Patrick J. Adams) and Shepard (Jake McDorman) share a meal in a scene filmed on one of Hill's sound stage sets in Orlando, Shepard heads outside.
"I had chills sitting there late at night, right about a year ago at this time, where we filmed that," said Yowell, referring to the actual Launch Complex 5, where the real Shepard lifted off for space. "It was fantastic because we were sitting and filming on hallowed ground. We were right there at the very pad where history happened and to be able to recreate that in the same spot was amazing."
A visual effects team was needed to recreate the long-gone gantry that afforded access to the Mercury capsule, but the cast and crew had a full-size reference for the booster below it.
"We had for that shot, no kidding, the real, true-scale Redstone that is sitting there today. It's a replica that's sitting there as part of the Air Force Museum," Yowell said. "Watching it be filmed that night, with the fog machine going and the lighting as it was, it was if I was transported back to 1961."
Click through to collectSPACE to see the recreated Mercury Mission Control and original Launch Complex 5 blockhouse as seen in National Geographic's "The Right Stuff."
Follow collectSPACE.com on Facebook and on Twitter at @collectSPACE. Copyright 2020 collectSPACE.com. All rights reserved.
Get the Space.com Newsletter
Breaking space news, the latest updates on rocket launches, skywatching events and more!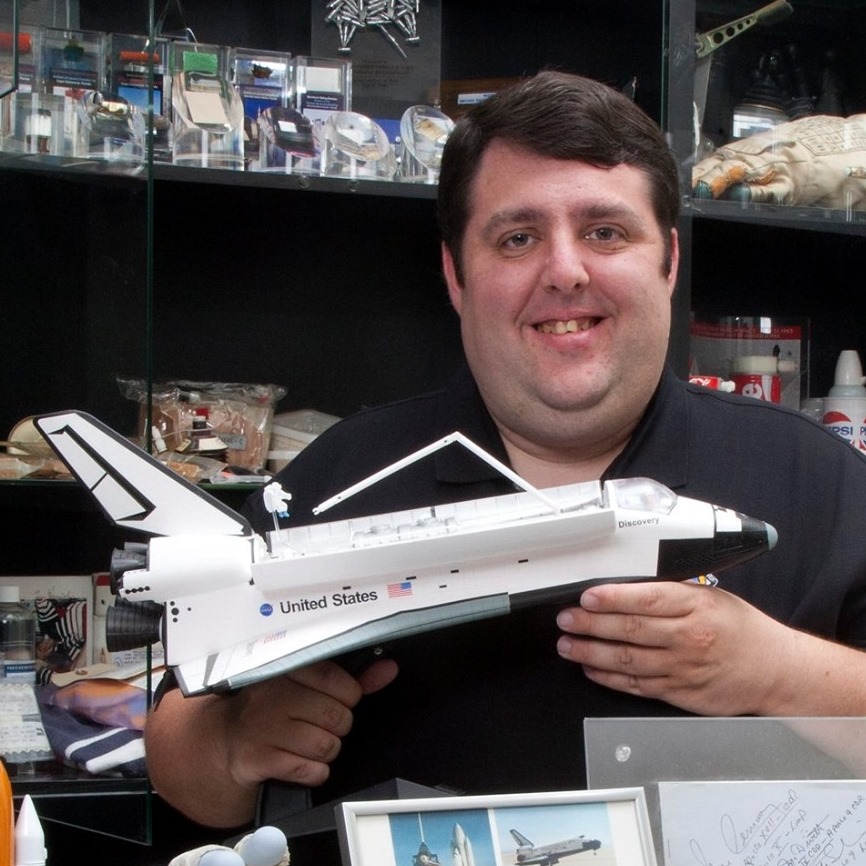 collectSPACE.com Editor, Space.com Contributor
Robert Pearlman is a space historian, journalist and the founder and editor of collectSPACE.com, an online publication and community devoted to space history with a particular focus on how and where space exploration intersects with pop culture. Pearlman is also a contributing writer for Space.com and co-author of "Space Stations: The Art, Science, and Reality of Working in Space" published by Smithsonian Books in 2018. He previously developed online content for the National Space Society and Apollo 11 moonwalker Buzz Aldrin, helped establish the space tourism company Space Adventures and currently serves on the History Committee of the American Astronautical Society, the advisory committee for The Mars Generation and leadership board of For All Moonkind. In 2009, he was inducted into the U.S. Space Camp Hall of Fame in Huntsville, Alabama. In 2021, he was honored by the American Astronautical Society with the Ordway Award for Sustained Excellence in Spaceflight History.