Polaris Dawn is the gate-opener mission to the larger Polaris Program, a set of at least three anticipated missions bankrolled by a billionaire.
The mission will fly on a SpaceX Crew Dragon spacecraft no earlier than March 2023 and will be commanded by Jared Isaacman, the founder of payment provider Shift4. This will be Isaacman's second mission in space after paying for the Inspiration4 mission in 2021.
Four people will fly to space on Polaris Dawn to conduct scientific experiments, raise money for St. Jude's Children's Research Hospital in Memphis, and to perform the first commercial spacewalk using SpaceX spacesuits.
Related: SpaceX's private Polaris Dawn space crew talks about their ambitious mission (exclusive)
Future Polaris Program missions have not been announced in detail, but Isaacman has been vocal about the future of the Hubble Space Telescope that launched in 1990 and which has not been repaired since 2009. NASA is considering a private vendor to launch to the famed observatory after SpaceX and the Polaris Program raised the idea of boosting it to a higher orbit.
Polaris Dawn crew
The Polaris Dawn crew includes one veteran astronaut and businessperson, two SpaceX personnel experienced in crewed and uncrewed launches and mission operations, and a former combat pilot.
Jared Isaacman, 38 at the time of the Polaris Dawn announcement in 2022, commanded the SpaceX Inspiration4 mission that flew to Earth orbit in September 2021. Isaacman is the billionaire founder of Shift4 Payments and paid for the trip, along with the seats of all of his crewmates. He has also done a high-speed circumnavigation of the world and air shows and previously owned the jet pilot training company Draken International. He has about 6,000 hours of flying experience.
Scott "Kidd" Poteet, age not disclosed, is a retired United States Air Force (USAF) Lieutenant Colonel and a pilot with more than 3,200 flying hours in numerous high-performance aircraft such as the F-16 and T-37, according to his Polaris Dawn biography. He also served in combat and was commander of the 64th Aggressor Squadron and USAF Thunderbird No. 4 demonstration pilot. Poteet is a long-time business associate of Isaacman, including director of business development at Draken International and vice-president of strategy at Shift4. He has also finished 15 Ironman triathlons since 2000.
Sarah Gillis, age not disclosed, is a lead space operations engineer at SpaceX and responsible for astronaut training for missions such as Inspiration4 and NASA Crew Dragon missions Demo-2 and Crew-1. Her biography notes extensive mission control operations, including serving as a navigation officer for Dragon cargo resupply missions, and crew communicator for Dragon human spaceflight missions. Gillis' original career goal was to be a classical violinist, but she changed her career goals to engineering after speaking with her high school mentor, former NASA astronaut Joe Tanner.
Anna Menon, age not disclosed, is a lead space operations engineer at SpaceX, managing crew operations development and working as mission director and crew communicator. Notable missions, her biography states, include NASA crewed spaceflights Demo-2 and Crew-1, along with the uncrewed cargo missions CRS-22 and CRS-23. Menon previously worked at NASA as a biomedical flight controller for the International Space Station. She also has experience in biomedical engineering with the World Health Organization, Engineers Without Borders and Engineering World Health. Her fourth-grade teacher, Alison Smith Balch, was the daughter of the space shuttle Challenger pilot Michael J. Smith; the elder Smith died during the Challenger shuttle accident in 1986.
Mission: First commercial spacewalk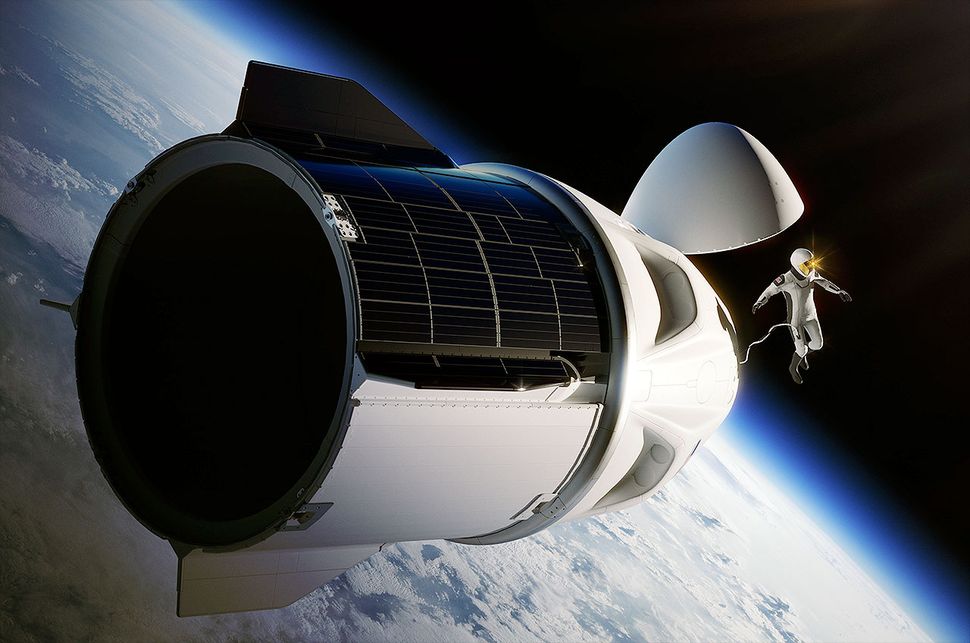 The mission was originally scheduled for the last quarter of 2022 and is now expected to fly no earlier than March 2023. Polaris spokesperson Sarah Grover told SpaceNews in October 2022 that the program changed its launch projection "based on the readiness of hardware, software and training ... as well as the overall manifest of SpaceX missions." But the March 2023 date is also subject to change based on the International Space Station schedule, which SpaceX also serves through cargo and astronaut missions.
Polaris Dawn will seek to perform the first-ever commercial spacewalk using a new commercial spacesuit designed by SpaceX. Isaacman told the Washington Post in October 2022 that the spacecraft may be re-envisioning how such excursions are done today, as NASA tends to schedule all movements precisely and to allow two people only at a time to do spacewalks.
"When we get back to the moon and we get to Mars someday, it won't be just two people at a time," Isaacman said. The spacesuit also should not be customized for future explorers, he added: "You need a mass‑produced, low‑cost EVA [extravehicular activity] space suit so you can get outside in the safety of a habitat and vehicle and do work on the surface of that planet or celestial body or even in space."
The mission is also seeking to go as high as 870 miles (1,400 kilometers). If that happens, it would be the highest-ever Earth-orbiting mission by humans, breaking the record set by the Gemini 11 mission of 853 miles (1,373 km) in September 1966.
Additionally, Polaris Dawn will perform a set of science and engineering experiments, such as communicating with SpaceX's high-speed network, Starlink. Other sample experiments include these listed on the Polaris Dawn website:
Using ultrasound to monitor, detect, and quantify venous gas emboli (VGE), contributing to studies on human prevalence to decompression sickness;
Gathering data on the radiation environment to better understand how space radiation affects human biological systems;
Providing biological samples towards multi-omics analyses for a long-term Biobank; and
Research related to Spaceflight Associated Neuro-Ocular Syndrome (SANS), which is a key risk to human health in long-duration spaceflight.
Polaris Dawn FAQ's answered by experts
Jared Isaacman is the billionaire CEO of Shift4 and funded both Inspiration and the Polaris Program. He has more than 7,000 flight hours of aviation experience, including ratings in multiple experimental and ex-military aircraft.
How was the crew selected?
Jared Isaacman: Polaris is very much a joint effort with SpaceX. We decide on a lot of things together with respect to the Polaris Program. In the case of the crew, we built a crew to meet the mission objectives. Of course, having familiarity and trust with everyone from Inspiration4 played a part, but I think if you look at each crew member's background, you can see why they are so well suited for this mission and the objectives we aim to accomplish.
What are you hoping to accomplish in future Polaris missions?
Isaacman: Each mission should build off the previous one and hopefully much can be learned from the science, the research and all the technology we aim to demonstrate. When Polaris is over, the first crewed Starship should have flown and that is the vehicle that will open space to the many. It will return humans to the moon and ultimately to Mars and beyond. It is amazing to really even think about.
How does the Polaris Dawn crew training compare with the NASA astronauts who fly aboard Crew Dragon?
Sarah Gillis: Our Dragon training program is identical to the NASA astronaut training program, aside from topics that relate to rendezvous and docking with the International Space Station, based on our free-flyer trajectory. In addition, we have added an entire training program to prepare us to use the new EVA [extra-vehicular activity, or spacewalk] suit and execute the EVA operation, as well as mission-specific training for the 40 or so research experiments we will be performing in-flight. Finally, the SpaceX medical team has done an awesome job creating a new medical training program that is similar to what NASA crew members undergo.
Future Polaris Program missions
Isaacman has paid for at least two other Polaris Program missions, which would form the first-ever private set of spaceflights paid by an individual. Isaacman will command the other two missions but has not yet released who his crew members would be or what exactly these missions will be doing.
It is possible that one of those missions could be used to raise the venerable Hubble telescope to a higher orbit, to allow for continued operations well into the 2030s; as things stand the observatory is slowly being dragged down into the atmosphere of Earth as it has not been serviced by astronauts since 2009.
SpaceX and the Polaris Program co-developed the notion to raise Hubble and there is an unfunded agreement between SpaceX and NASA to study that mission's feasibility, which was signed in September 2022. A completion date for the study is not yet disclosed.
Isaacman has said the last Polaris mission would use SpaceX's Starship spacecraft, provided the vehicle is ready for flight. As of early 2023, Starship has yet to perform a scheduled, uncrewed flight test in Earth orbit, as it is awaiting final approval from the Federal Aviation Administration.
That said, Starship has been booked for other big missions in the 2020s, like NASA's Artemis program for professional agency astronauts on the moon and for a lunar fly-around mission that will include billionaire Dennis Tito and his wife, Akiko. Another prominent Starship mission is dearMoon, a lunar fly-around mission paid for by Japanese billionaire Yusaku Maezawa that will fly eight artists with him.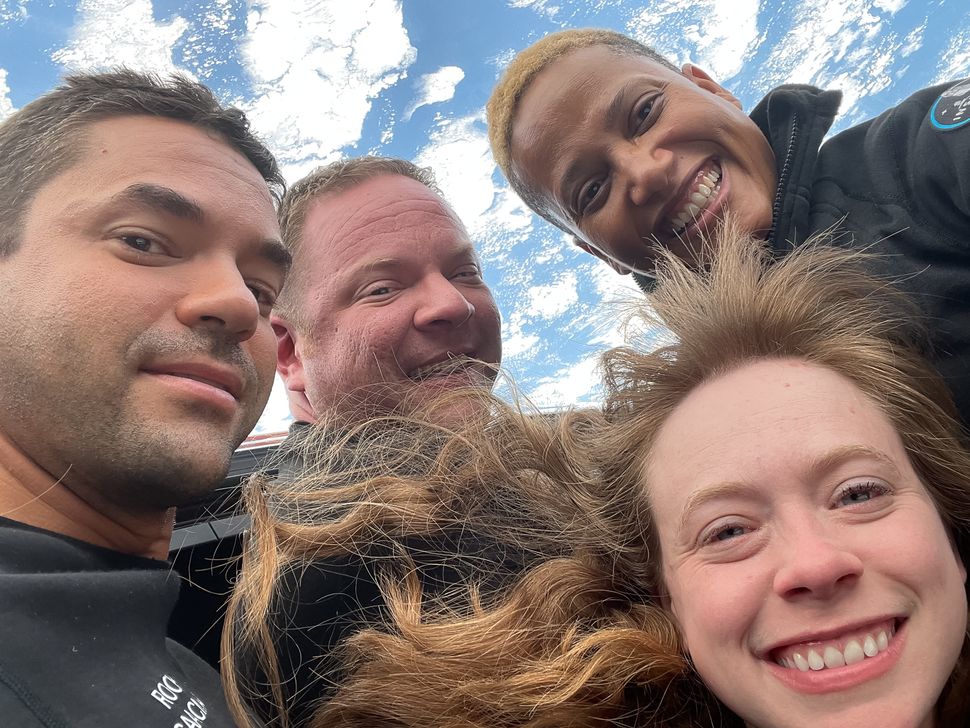 Additional resources
Explore the Polaris Dawn mission on its official website. Stay up to date on the Polaris Program on Twitter and Instagram.
Bibliography
Foust, Jeff. (2022, Oct. 25). "Polaris Dawn crewed mission could suffer additional delays." SpaceNews. https://spacenews.com/polaris-dawn-crewed-mission-could-suffer-additional-delays/
Polaris Dawn official website. (2023.) https://polarisprogram.com/dawn/
Washington Post Live. (2022, Oct. 3). "Transcript: The path forward: Private space travel with Jared Isaacman." The Washington Post. https://www.washingtonpost.com/washington-post-live/2022/10/03/transcript-path-forward-private-space-travel-with-jared-isaacman/
Elizabeth Howell is the co-author of "Why Am I Taller?" (ECW Press, 2022; with Canadian astronaut Dave Williams), a book about space medicine. Follow her on Twitter @howellspace. Follow us on Twitter @Spacedotcom or Facebook.