Israel launches 'most advanced of its kind' radar spy satellite
'The Ofek 13 is the most advanced of its kind, with unique radar observation capabilities.'
Israel launched the newest addition to its Ofek series of spy satellites early Wednesday (March 29), according to an overnight press release from the Israel Ministry of Defense (IMoD).
That release identifies "a test site in central Israel" as the launch site for the satellite, which likely refers to Palmachim Airbase, about 9 miles (15 kilometers) south of Tel Aviv.
Israel Defense Minister Yoav Gallant, who attended the launch, praised Israel's standing among space-faring nations.
Related: Q&A with Israel space chief Uri Oron
"The successful launch of the satellite is yet another important example of the Israeli defense establishment's groundbreaking innovation. Israel has already proved its diverse space capabilities many times and is one of very few countries to possess such capabilities — capabilities that we continue to develop and strengthen," Gallant said in the press release.
Ofek 13 was manufactured by the government-owned company Israel Aerospace Industries (IAI) and launched atop a Shavit rocket on a westward trajectory, over the Mediterranean Sea. Israel's Shavit small-satellite launcher debuted in 1988, when Ofek 1 was placed in orbit. Since then, the nation has been steadily improving the spacecraft series' capabilities.
"The Ofek 13 is the most advanced of its kind, with unique radar observation capabilities, and will enable intelligence collection in any weather and conditions of visibility, thus enhancing strategic intelligence," IAI President and CEO Boaz Levy said in the IMoD press release.
The launch came amid unrest in Israel. Prime Minister Benjamin Netanyahu has been stoking tensions recently throughout Israel's legislative bodies and populace with his attempts to overhaul Israel's judicial system. Nationwide protests against Netanyahu and members of his government have heightened, some escalating to violence.
Gallant is among those who has resisted the proposed changes, prompting Netanyahu to publicly fire him over the weekend. (Gallant still seems to be serving as Defense Minister, however.)
Netanyahu's previous terms as prime minister were accompanied by investigations into fraud, bribery and breach of trust allegations against him.
NASA Administrator Bill Nelson and other agency leadership welcomed a delegation of Israeli representatives to NASA headquarters in Washington, D.C. on Monday (March 27). NASA posted an album of photos of the visit to the agency's Flickr account, including a photo of Nelson with Ofir Akunis, Israel's Minister of Innovation, Science and Technology.
Follow us on Twitter @Spacedotcom or on Facebook.
Get the Space.com Newsletter
Breaking space news, the latest updates on rocket launches, skywatching events and more!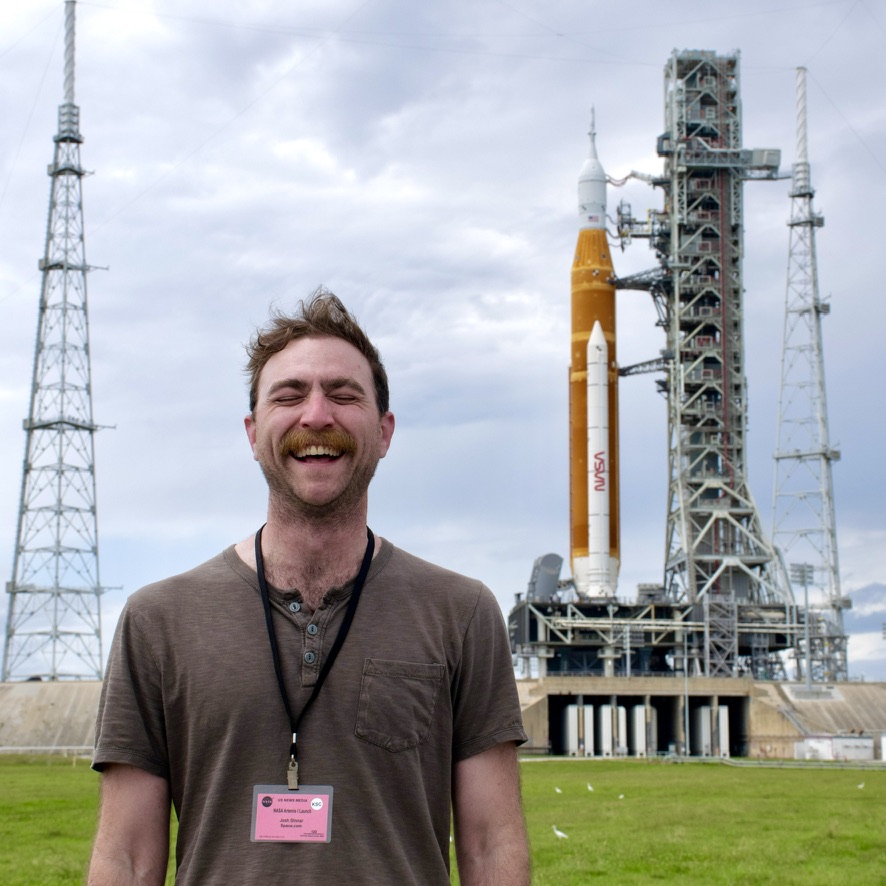 Josh Dinner is Space.com's Content Manager. He is a writer and photographer with a passion for science and space exploration, and has been working the space beat since 2016. Josh has covered the evolution of NASA's commercial spaceflight partnerships, from early Dragon and Cygnus cargo missions to the ongoing development and launches of crewed missions from the Space Coast, as well as NASA science missions and more. He also enjoys building 1:144 scale models of rockets and human-flown spacecraft. Find some of Josh's launch photography on Instagram and his website, and follow him on Twitter, where he mostly posts in haiku.