Humans have long had nightmares about seeing an asteroid or a comet strike the Earth. It is one such object from space, after all, that is thought to have played a major role in the mass extinction 66 million years ago that killed off most of the dinosaurs. It's no exaggeration that a similar impact could end human civilization as we know it.
With the upcoming Double Asteroid Redirection Test (DART), set to launch on Nov. 24, NASA hopes to begin putting a stop to that. The mission plan is to sail for a pair of near-Earth asteroids and, in autumn of 2022, crash into the smaller one, trying to nudge its orbit. In a real-life situation, that little nudge could be enough to make an asteroid miss Earth completely.
A NASA spacecraft, DART was assembled and tested at the Johns Hopkins Applied Physics Laboratory in Maryland. All told, it will cost NASA $330 million — relatively cheap for a probe that's leaving Earth orbit.
DART is solar-powered and will test NASA's NEXT-C ion drive in addition to using its 12 small thrusters for fine adjustments. DART is light on scientific payload, but it does have one camera: the Didymos Reconnaissance and Asteroid Camera for Optical navigation (DRACO), which will provide data to SMART Nav, a system of algorithms that help the spacecraft to steer itself autonomously. DRACO will help DART navigate itself to a target that's the size of a building.
Planetary defense is the science of trying to keep threatening asteroids out of Earth's atmosphere. While it may sound like science fiction, planetary defense is in NASA's eyes a very real concern. Bits of space material are entering Earth all the time. Most are tiny and quickly burn up in the upper atmosphere. But, sometimes, larger objects make it down closer to the surface.
In 2013, a meteor the size of a large house plunged through Earth's atmosphere and burst apart in the air above the Russian city of Chelyabinsk, east of the Ural Mountains. The explosion was more powerful than a nuclear bomb and its shockwaves injured over 1,000 people, largely due to shattered glass. A larger object than Chelyabinsk's — and there are many of them in our solar neighborhood, plenty of which are undiscovered — could devastate a whole region or a whole continent.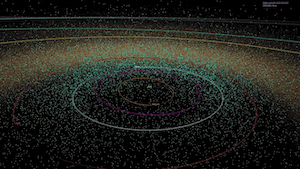 Most of the solar system's millions of asteroids make their homes circling in the asteroid belt that lies between Mars and Jupiter. Some of these space rocks, however, get pushed out of the belt by Jupiter's massive gravity kicking them into elongated orbits that bring them much closer to the sun — and, indeed, within a few million miles or kilometers of us.
Astronomers call those "near-Earth asteroids." Their close approaches to Earth make them appealing targets for scientists. Earlier this year, NASA's OSIRIS-REx spacecraft visited one near-Earth asteroid, Bennu, to collect a sample of its surface and return it to Earth, with delivery scheduled for 2023.
But near-Earth asteroids could also pose a threat to Earth. There's an estimated 25,000 near-Earth asteroids larger than 500 feet (140 meters) in size — 15,000 of which, scientists believe, have yet to be discovered. Even the smallest of those would be enough to devastate a large city.
DART will launch on a SpaceX Falcon 9 from Vandenberg Space Force Base, located on the California coast northwest of Los Angeles.
Although far less famous, and perhaps less glamorous, than Cape Canaveral in Florida, Vandenberg has been an important launch site since the beginning of the Space Age. Satellites launched from there typically orbit around the Earth's poles, rather than around the Earth's equator. Vandenberg was even once slated to be a second launch site for the space shuttle, but that never bore fruit.
The mission faces a series of 84 different instantaneous launch opportunities, beginning on Wednesday (Nov. 24) and lasting through mid-February 2022.
DART's target is Dimorphos, an asteroid a little larger than the Great Pyramid of Giza. It's curious in its own right; it actually orbits a second asteroid, Didymos, a rock about the size of a very tall skyscraper. The two asteroids are a mere 0.75 miles (1.2 kilometers) apart. In essence, DART will be aiming for a system no bigger than a rather small town. There's still much we don't know about the two asteroids, and DART and its fellow missions will get the chance to study it up close.
Dimorphos and Didymos don't venture far from our part of the solar system. Together, these two asteroids circle the sun in a highly elliptical orbit, taking the both of them from beyond Mars to near the Earth's orbit and back every 2.11 Earth years. DART will strike in 2022, when the asteroids are nearest to Earth: only about 6.8 million miles (11 million km) away. The two asteroids pose no threat to Earth, so DART's test is just that: a test.
DART won't be the only probe bound for Dimorphos and Didymos in the coming months. Hitching a ride aboard the main spacecraft will be a cubesat, a satellite that's roughly the size of a shoebox and that's light enough that you could probably pick it up. This companion has been brought to DART by the Italian Space Agency. Called the Light Italian Cubesat for Imaging of Asteroids (LICIACube), it will play a significant role in helping DART's mission.
Ten days before impact, LICIACube will wake up and separate from DART. Once free, it will adjust its own path, very, very slightly, such that it flies past Dimorphos just three minutes after DART's crash. With two cameras on board, LICIACube will autonomously track the larger spacecraft and let Earth see both DART's impact and its aftermath.
When DART finally reaches Dimorphos, the spacecraft will plunge into the asteroid at a gentle 15,000 mph (24,000 kph). That's fast enough to hop from New York to Paris in just 15 minutes. At that speed, DART will make a mark: a crater.
Crashing something into an asteroid might seem simple in concept, but according to NASA, DART is a finely calculated and finely engineered operation. Everything from the asteroid in question to the angle and speed of impact has to be meticulously plotted out to get what mission leaders want. Going too fast could inadvertently destroy the asteroid.
Scientists have simulated the impact many times over in preparation for the big day. That date, for now, is slated to happen in late September or early October 2022, depending on precisely what day DART launches.
How will scientists know if DART has actually done its job? For one, LICIACube will be right there, watching DART's crash landing and beaming the results back to Earth. More than just the moment of collision, LICIACube will watch the crater and the plume of dust that the impact leaves behind.
But astronomers will also be watching from Earth. When DART strikes the asteroid, it will be about 6.8 million miles (11 million km) away from us, but that's close enough that telescopes can see each circuit Dimorphos makes around Didymos. From Earth, scientists will be able to observe any changes to that orbit after impact and judge how well DART has worked.
DART won't be the end of the story. A follow-up mission run by the European Space Agency called Hera will launch in 2024 and arrive at Didymos in 2026. Hera will take another peek at DART's crater and take a deep, keen-eyed look at what Didymos looks like four or so years after DART's impact. Both missions are part of a larger, international program called the Asteroid Impact and Deflection Assessment (AIDA).
Hera will also include a couple more cubesats. One, called Milani, will study the dust around the asteroid. Another, called Juventas, will attempt to land on Dimorphos, the larger asteroid, to study what's inside the asteroid.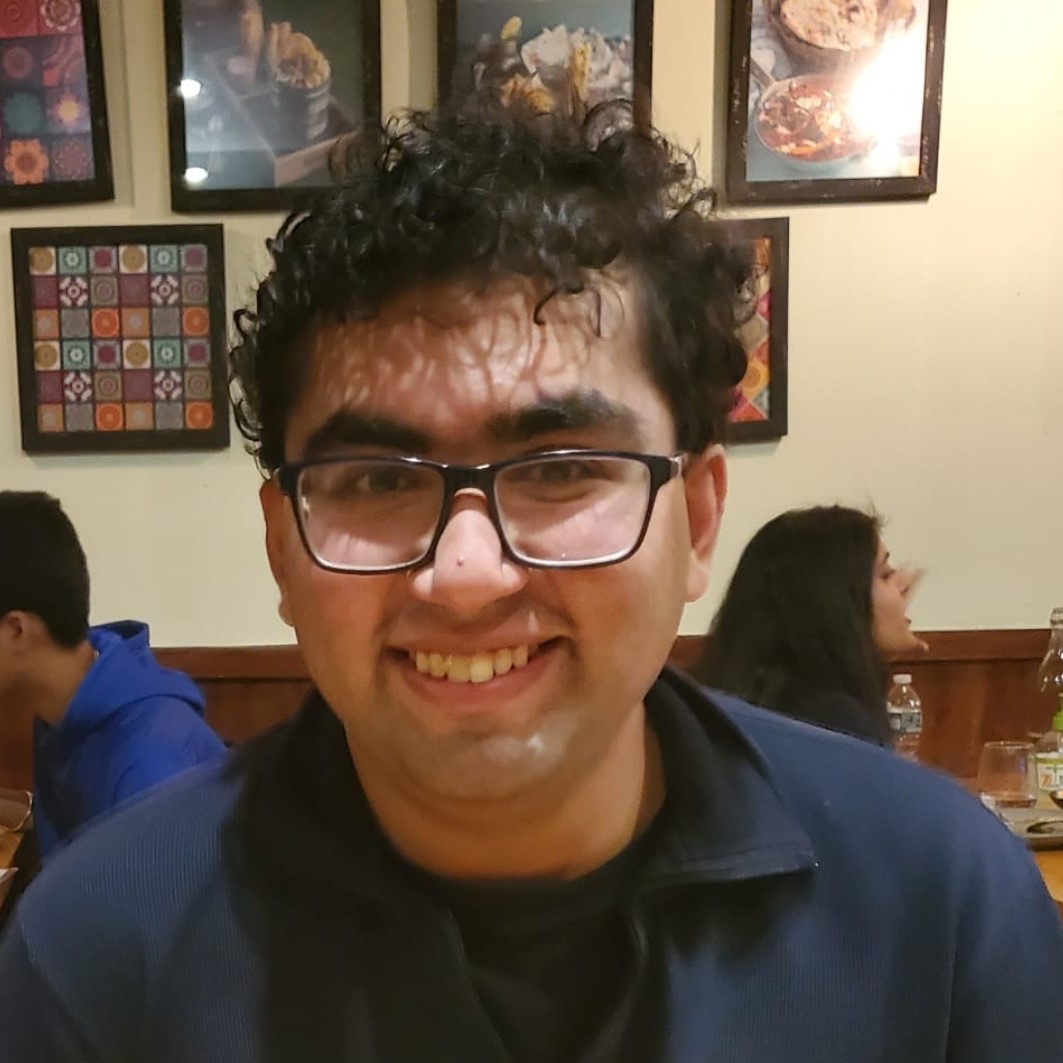 Rahul Rao is a graduate of New York University's SHERP and a freelance science writer, regularly covering physics, space, and infrastructure. His work has appeared in Gizmodo, Popular Science, Inverse, IEEE Spectrum, and Continuum. He enjoys riding trains for fun, and he has seen every surviving episode of Doctor Who. He holds a masters degree in science writing from New York University's Science, Health and Environmental Reporting Program (SHERP) and earned a bachelors degree from Vanderbilt University, where he studied English and physics.