CAPE CANAVERAL, Fla. — A crucial test flight of Boeing's Starliner spacecraft is on hold indefinitely following a valve issue in the vehicle's propulsion system, NASA and Boeing officials announced Friday (Aug. 13).
"This is obviously a disappointing day," Kathy Lueders, NASA's head of human spaceflight said Friday in a news conference with reporters. "But I want to emphasize that this is another example of why these demo missions are so very important to us."
Lueders added that Starliner will fly "when we are ready."
Boeing's Starliner spacecraft was set to blast off on its second Orbital Flight Test (OFT-2) mission to the International Space Station earlier this month, riding to orbit on a United Launch Alliance Atlas V rocket from Florida's Cape Canaveral Space Force Station. The mission will be a repeat of an earlier test that went wrong in 2019.
After the first OFT mission lifted off on Dec. 20, 2019, several issues cropped up that ultimately prevented the spacecraft from reaching the International Space Station. After spending two days in orbit, the vehicle landed under a parachute in the New Mexico desert.
Eighteen months later, a different Starliner spacecraft — this one nearly identical to the capsule that will eventually carry astronauts — rolled out to the launch pad to prove it had what it takes to safely ferry astronauts to and from the orbital outpost.
However, a series of delays that began on July 30, following a mishap involving a Russian science module docked at the International Space Station, delayed Starliner's initial launch date.
In the aftermath of Nauka's malfunction, the space station was temporarily too preoccupied to receive Starliner on its planned arrival date of July 31, so OFT-2's liftoff was postponed for a few more days. But during that time, teams on the ground discovered that 13 valves on the Starliner spacecraft were not functioning properly during preflight checks. Boeing has been troubleshooting that issue in an effort to get the spacecraft off the ground this month.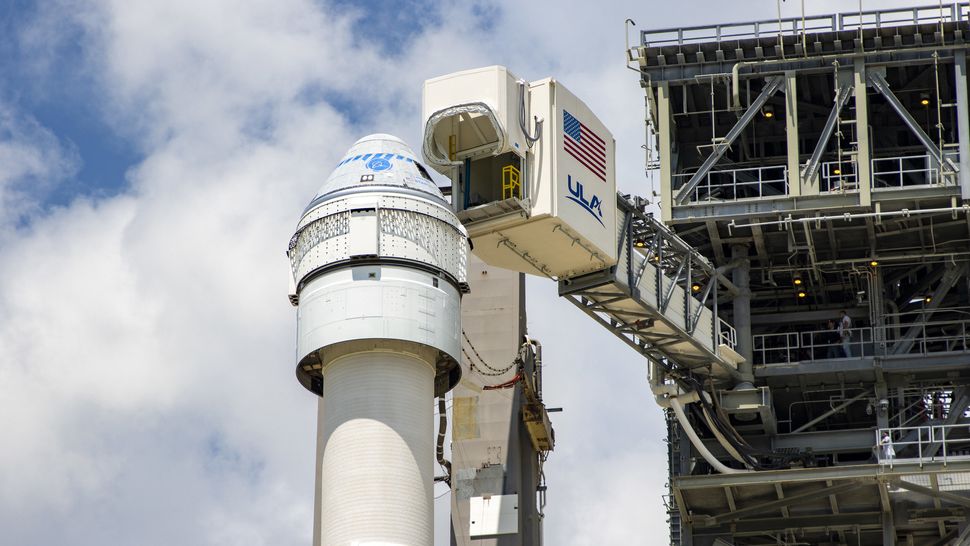 "These valves are important because they isolate the thrusters from the propellant tanks, and they need to be open for flight in order to have the appropriate thrusters for aborts and on orbit maneuvering for the vehicle," NASA's Commercial Crew Program manager Steve Stitch said during the briefing.
A lot of work has been done at the launch pad and at ULA's vertical integration facility at Space Launch Complex 41. So far, efforts have paid off as the team has been able to open nine of the 13 affected valves. But that's not enough.
John Vollmer, vice president and program manager of Boeing's Commercial Crew Program, said that these thrusters are needed to operate the spacecraft so until they're all open, the craft is grounded.
As a result, Boeing announced that it would have to put the launch on hold indefinitely in order to roll the vehicle back to Boeing's Commercial Crew and Cargo Processing Facility, also known as C3PF, at the agency's Kennedy Space Center, just down the road from Cape Canaveral Space Force Station, to do some deeper-level troubleshooting.
"We will not be launching in August — it's not for lack of trying," Vollmer said during Friday's briefing. "The team went through a lot of collaboration and on the spot, problem solving and troubleshooting. We will ultimately have a safer vehicle because of this."
What's wrong with Starliner?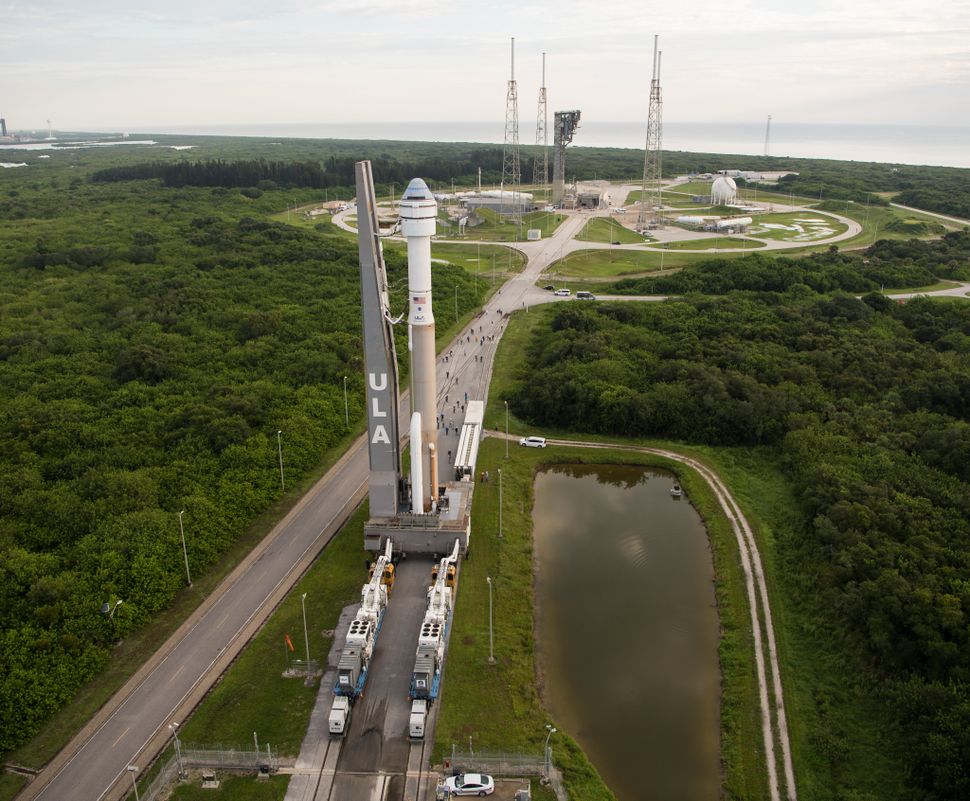 This isn't Boeing's first rodeo when it comes to valve malfunctions on its Starliner spacecraft. However, the issues Boeing is currently working to resolve are unrelated to previous problems that were detected in earlier tests.
Each Starliner spacecraft is outfitted with numerous valves controlling a different aspect of the craft's propulsion system. Vollmer says the ones affected were in the vehicle's oxidation system, which controls the flow of oxidizer in the vehicle's propulsion system. (Oxidizer is a crucial component of the spacecraft's fuel system.)
Vollmer explained that the valves were used in the pad abort test and OFT, and there weren't any issues on either of those missions. He also said that the valves were working as expected during the prelaunch checks for the first attempt on July 30.
It wasn't until the next attempt on Aug. 3 that the issue cropped up.
Analysis shows that the spacecraft's oxidizer — a type of hypergolic fuel known as dinitrogen tetroxide, or NTO — permeated through some of the valves.
As a result, it mixed with traces of moisture trapped in the valve and formed nitric acid. That acid buildup caused corrosion which in turn made the valves stick closed, Vollmer said.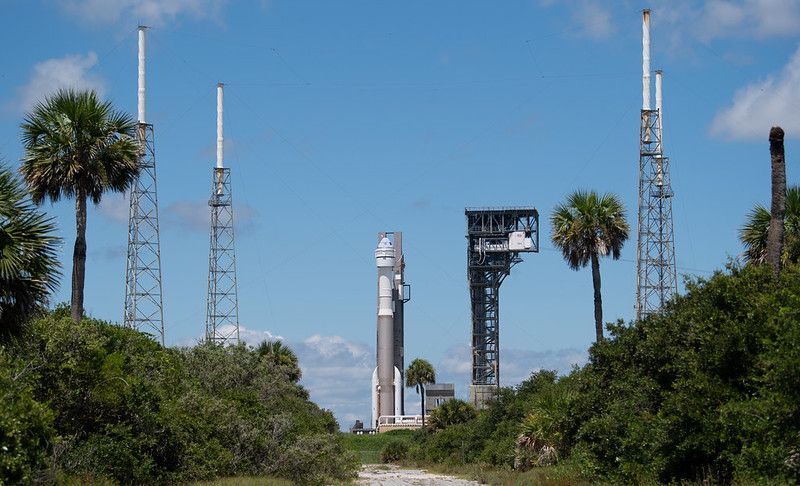 Vollmer explained that the moisture is atmospheric moisture and not from rainwater intrusion during storms that pummeled the launch site on Aug. 3, one day after the Atlas V and Starliner had rolled back out to the pad for another launch attempt. The vehicle was rolled back to the Vertical Integration Facility on Aug. 5.
"We have covers on the trustees to protect them from the weather," Vollmer said, "but the storms were severe enough to disrupt some of those covers and allow some water entry."
Although the vehicle was subjected to severe thunderstorms as it sat on the launch pad, the source of the moisture has to be identified.
"The moisture could have been introduced in the assembly of the valve or in checkout of the valve in the factory at the C3PF," said Stitch. "Or even at the pad, it's too early to tell."
Starliner will roll back to the factory where it will undergo extensive testing, though NASA and Boeing officials did not say exactly when that transport would take place.
Vollmer added that at this point the team doesn't know if the four remaining valves will need to be replaced or if they can be opened after more extensive testing.
If the valves are replaced it could mean the team needs to tweak the design a bit in order to prevent this type of issue from cropping up again in the future. The previous test flights of Starliner — including the first OFT mission and a pad-abort test in November 2019 — were not in the summer, during Florida's rainy season, so weather conditions could play a role. Vollmer says it's too early to tell.
What's next for Starliner?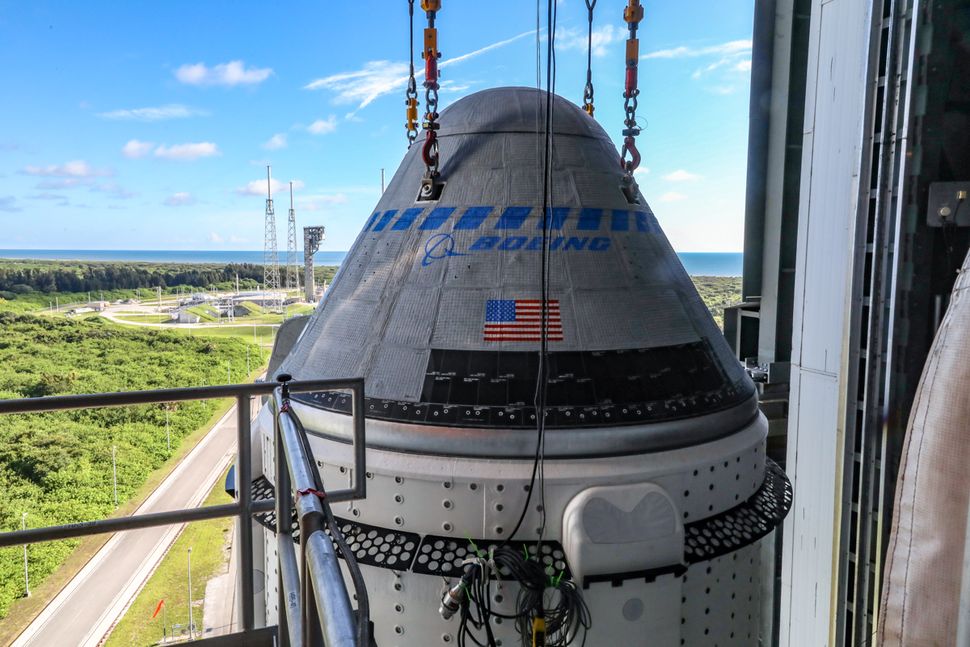 One thing is clear: Starliner isn't flying anytime soon. Not only is it facing valve challenges, but also scheduling issues.
Cape Canaveral is a bustling spaceport with many launches on deck for this year. SpaceX is slated to fly a commercial cargo mission, CRS-23, on its Dragon spacecraft on Aug. 28, followed by the Crew-3 mission that will fly astronauts to the space station in October for a six-month stay. The cargo Dragon, which is scheduled to remain docked at the station for about two months, will occupy the docking port that Starliner needs for its mission.
ULA is also gearing up to launch a spacecraft out past the asteroid belt next month, for a mission that will study a group of asteroids called Trojans. These primordial chunks of rock orbit Jupiter and can give us insights into planet formation. The spacecraft that will study them, called Lucy, is set to launch on another Atlas V rocket during a three-week window that opens on Oct. 16.
So, the earliest Starliner could launch would be November, if all goes as planned. If the valves need a more extensive fix, the flight could be pushed into 2022.
Either way, Boeing's first Crew Flight Test (CFT-1), which was tentatively scheduled for later this year, will absolutely be moved to sometime in 2022, Stitch said in the news conference.
In spite of this setback, NASA officials have expressed their continued confidence in Boeing and its Starliner program.
Follow Amy Thompson on Twitter @astrogingersnap. Follow us on Twitter @Spacedotcom or Facebook.