Japan's Kaguya Probe Slams into the Moon

UPDATE - 10:32 a.m. Thursday, June 11:
The Japanese Aerospace Exploration Agency (JAXA) confirmed the planned crash landing has occurred: "Kaguya was impacted to the south-east of near side of the Moon on June 10, 2009 (GMT)," the agency said in a statement.
UPDATE - 11 p.m. ET Wednesday, June 10:
The Japanese Aerospace Exploration Agency (JAXA) has not confirmed whether Kaguya hit the moon. But as is done on election night broadcasts, and after much anticipation, SPACE.com is declaring this impact a done deal as of 11 p.m. ET. Here's why:
Observers Jeremy Bailey and Steve Lee provided these images, reproduced here with permission:
In an email, Bailey said: "The impact of Kaguya on the Moon was successfully observed with IRIS2 on the Anglo-Australian Telescope. A bright impact flash was seen close to the predicted time. The attached image shows four frames around the impact time with the bright flash in the second frame, and also faintly visible in the third and fourth. The observations used a 2.3 micron narrow band filter, and are part of a time series of 1 second exposures with 0.6 seconds dead time between each frame."
In a reply to Bailey and Lee, Bernard Foing, ESA's former SMART-1 Project Scientist, said: "Congratulations for the successfull observation of Kaguya impact at the Anglo-Australian Telescope."
NOW, DON'T MISS: Check out this fantastic HD video from Kaguya as it got closer to the lunar surface, and closer to it's presumed demise.
SPACE.com Columnist Leonard David contributed to this report but is in no way responsible for the "done deal" prediction.
The images are from the Anglo-Australian Telescope by Jeremy Bailey (University of New South Wales) and Steve Lee (Anglo-Australian Observatory).
***
INITIAL STORY: The story about the planned crash-landing as originally posted earlier Wednesday:
The Japanese lunar orbiter Kaguya has completed its main mission. But there's one final scientific endeavor: It will slam into the moon's surface at about 2:30 p.m. ET (18:30 UT) today.


SMART-1 images show that the Kaguya satellite's impact site is in an ancient cratered highland.
Among other work, Kaguya beamed back a spectacular movie earlier this year of Earth eclipsing the sun as seen from the moon. It also provided fresh data on the composition of the moon's mysterious far side.
Amateur skywatchers with telescopes and some experience might see the event from Earth. "The timing favors telescopic observers in east Asia, Australia and New Zealand, who may be able to see a brief flash of light or a plume of debris rising from the Moon's southeastern limb," according to Spaceweather.com.
Scientists hope to learn something about lunar composition by observing the debris that's kicked up.
They'll also later compare the pre-impact SMART-1 images to subsequent photographs taken by other spacecraft after the controlled crash landing.
"We hope that future data will show the elongated crater that will form due to the Kaguya impact and bouncing secondary debris," said Bernard Foing, ESA's former SMART-1 Project Scientist.
Video: Kaguya Captures Full Earth-rise
Video: How the Moon Was Made
Gallery: The Moon
Get the Space.com Newsletter
Breaking space news, the latest updates on rocket launches, skywatching events and more!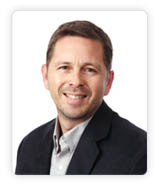 Chief Content Officer, Purch
Rob has been producing internet content since the mid-1990s. He was a writer, editor and Director of Site Operations at Space.com starting in 1999. He served as Managing Editor of LiveScience since its launch in 2004. He then oversaw news operations for the Space.com's then-parent company TechMediaNetwork's growing suite of technology, science and business news sites. Prior to joining the company, Rob was an editor at The Star-Ledger in New Jersey. He has a journalism degree from Humboldt State University in California, is an author and also writes for Medium.