Wanted! Your Views On America's Space Program Goals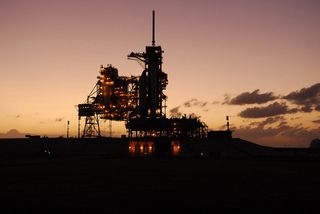 (Image credit: NASA/Troy Cryder)
It?stime to put your 21st century thinking cap because you?ve been invited to takepart in a new study into why the U.S. has a space program.
Thenew study ?Rationaleand Goals of the U.S. Civil Space Program? is looking for the public?s view onthe following questions:
What?sthe future of human, robotic, commercial, and personalspaceflight? Is your life impacted in a meaningful way by the spaceprogram? What kind of emphasis should the space program represent in goingforward? How can the country?s civil, ornon-military, space program address key national issues?
Views- positiveor negative - of the general public are welcomed.
This studyis sponsored exclusively by The National Academies, and it is not receiving anyfunds from government agencies or any other external sources. The assessment isa joint effort of the Space Studies Board and Aeronautics and Space EngineeringBoard.
?Specifically,we are anxious to heara broad range of views from the public, including people from outside andinside traditional space interest sectors,? said Joe Alexander, study directorfor the appraisal. The effort is geared to explore the long-range rationale and goals ofthe civil spaceprogram, he told SPACE.com.
Bestobjective judgment
The ad hoccommittee will prepare a report to advise the nation on keygoals and critical issues in 21st century U.S. space policy. Furthermore,the committee?s to-do list includes:
Identifying overarching goals that are important for our national interest.


Identifying issues that are critically important to achieving these goals and ensuring the future progress of the U.S. space activities.


Discussing options to address unresolved issues.


Using its best objective judgment and recognizing other national priorities, the committee will explore a possible long term future for U.S. space activities that is built upon lessons learned and past successes; is based on realistic expectations of future resources; and is credible scientifically, technically, and politically.
What todo next?
Firstof all, visitthe study?s Web site.
Once there,you?ll find a summary of the study charge, the committee roster, and also a questionnairethat can be completed and returned to the study group.
Note: Thosewishing to take part are asked to provide their input by January 30, 2009!
Video - NASA's Constellation Journey Begins: Part 1, Part 2
Video - Space Tourism: Virgin Galactic Way: Part 1, Part 2
Future of Flight: Space Tourism, Investment and Technology
LeonardDavid has been reporting on the space industry for more than four decades. Heis past editor-in-chief of the National Space Society's Ad Astra and SpaceWorld magazines and has written for SPACE.com since 1999.
Get the Space.com Newsletter
Breaking space news, the latest updates on rocket launches, skywatching events and more!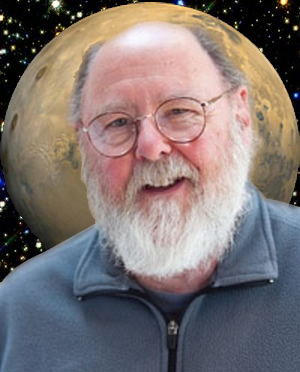 Leonard David is an award-winning space journalist who has been reporting on space activities for more than 50 years. Currently writing as Space.com's Space Insider Columnist among his other projects, Leonard has authored numerous books on space exploration, Mars missions and more, with his latest being "Moon Rush: The New Space Race" published in 2019 by National Geographic. He also wrote "Mars: Our Future on the Red Planet" released in 2016 by National Geographic. Leonard has served as a correspondent for SpaceNews, Scientific American and Aerospace America for the AIAA. He was received many awards, including the first Ordway Award for Sustained Excellence in Spaceflight History in 2015 at the AAS Wernher von Braun Memorial Symposium. You can find out Leonard's latest project at his website and on Twitter.