Astronaut Laments Lost Spacewalk Tool Bag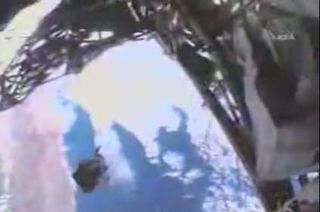 (Image credit: NASA TV.)
This story was updated at 8:00 p.m. EST.
NASAastronaut Heide Stefanyshyn-Piper is lamenting the lost tool bag that escaped hergrip during a Tuesday spacewalk outside the International Space Station.
Stefanyshyn-Piperwas mopping up a mess from leaky grease gun when the small bag came loose and driftedbeyond her reach with its load of vital tools.
?Well itwas definitely not the high point of the [spacewalk],? Stefanyshyn-Piper saidof the mistake during a series of televised interviews on Wednesday. ?Thatwas definitely disheartening to see that float away.?
Stefanyshyn-Piperwas working outside the space station Tuesday with crewmate Steve Bowen on thefirst of four spacewalks to clean grit out of a damaged solar gear and addlubrication in a bid to restore its health. The gear is used to turn the spacestation?s starboard solar arrays like a paddlewheel so they always face thesun.
It waswhile preparing for that greasy job that Stefanyshyn-Piper, a veteranspacewalker leading the shuttle Endeavour crew?s four excursions, opened hertool bag and found it full of sticky gray grease.
?It was almostas disheartening to open up the bag and realize there was just grease everywhere.Well not everywhere, but?.everywhere,? she said of the grease. ?It was just acontinuous ooze.?
The grease,Stefanyshyn-Piper described, filled the bag with thick, goupy pieces that stuckto tools and her own spacesuit. And while she was using wipes to clean up themess, the 30-pound (13-kg) bag popped loose and started floating away. The spacewalkersand Mission Control believe it may not have been secured properly from thestart.
?There wasthat split second thinking that, maybe I can go jump for it and grab it. Then Irealized that it would just make everything worse and then we?d have twofloating objects, one of which would be me,? said Stefanyshyn-Piper. ?So thebest thing to do was just to let it go.?
Moving pastthe misstep during the spacewalk was easy, since there were still more than fivehours of tricky gear clean up work ahead, the spacewalker said.
?There?sstill the psychological thing of knowing that we made a mistake,? she added. ?Itwas harder coming back in and having to face everybody else.?
Spacestation flight director Ginger Kerrick said late Wednesday that the lost toolbag was currently below and behind the International Space Station. Because ofits low velocity, it?s expected to hang around for a bit before its orbitdecays further, but does not pose a risk to the station or Endeavour, sheadded.
Endeavour astronautsand spacewalk planners have come up with an idea to make up for the lost toolbag by preparing terry cloth-like wipes so spacewalkers won?t get bogged downby sharing the remaining grease guns during the next few spacewalks, Kerricksaid.
ButStefanyshyn-Piper assured that the mistake is one her spacewalking crew will notmake again. There are still three more spacewalks ahead for Endeavour?s crew inorder to completely clean the solar array gear. In between the excursions, theastronauts are hard at work adding a new bathroom, kitchen, two bedrooms, gymequipment and a water recycling system that turns urineinto drinking water to the station.
?We?re definitelynot going to do it again,? Stefanyshyn-Piper said. ?You?re not going to see uslose another bag.?
Bowen saidthe lost bag is not weighing solely on Stefanyshyn-Piper?s mind. It was he,after all, who prepared and cleared the bag for use before the spacewalk.
?It was asmuch my mistake as anyone else?s,? Bowen said, adding that there?s been somegood-natured ribbing among Endeavour?s crew to ease tension. ?There?s been someteasing just to make you feel better. But it?s sort of like a family in thatrespect.?
The nextspacewalk for Stefanyshyn-Piper and her crew is set for Thursday, the 10thanniversary of the International Space Station. It will be the 116th spacewalkdedicated to the $100 billion station?s construction and maintenance.
NASA is providing live coverage of Endeavour's STS-126 mission on NASA TV. Click here for SPACE.com'smission coverage and NASA TV feed.
NewVideo - Drinking Water From Space Urine
NewImages - Stunning Views Endeavour's STS-126 Night Launch
Get the Space.com Newsletter
Breaking space news, the latest updates on rocket launches, skywatching events and more!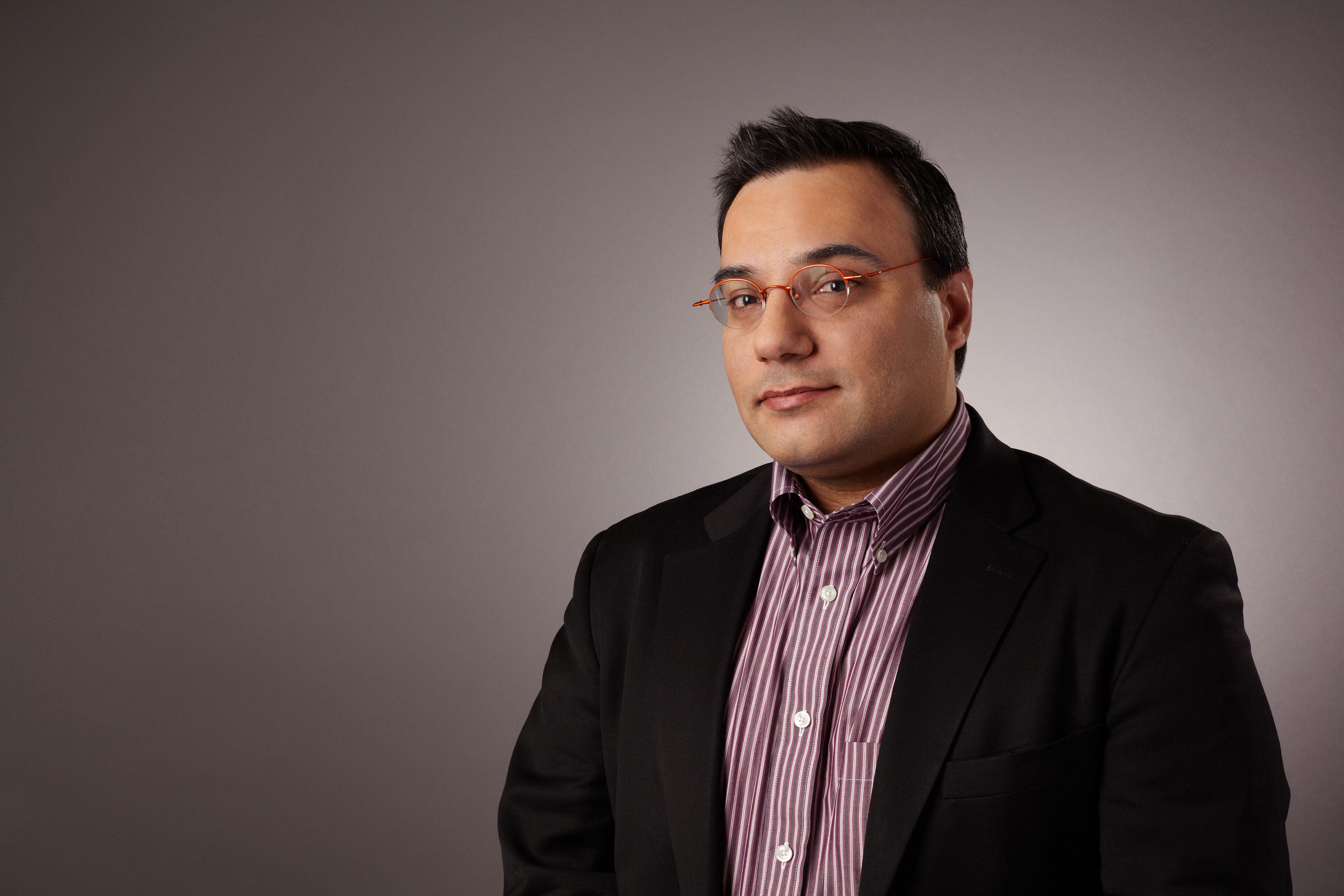 Tariq is the Editor-in-Chief of Space.com and joined the team in 2001, first as an intern and staff writer, and later as an editor. He covers human spaceflight, exploration and space science, as well as skywatching and entertainment. He became Space.com's Managing Editor in 2009 and Editor-in-Chief in 2019. Before joining Space.com, Tariq was a staff reporter for The Los Angeles Times covering education and city beats in La Habra, Fullerton and Huntington Beach. In October 2022, Tariq received the Harry Kolcum Award for excellence in space reporting from the National Space Club Florida Committee. He is also an Eagle Scout (yes, he has the Space Exploration merit badge) and went to Space Camp four times as a kid and a fifth time as an adult. He has journalism degrees from the University of Southern California and New York University. You can find Tariq at Space.com and as the co-host to the This Week In Space podcast with space historian Rod Pyle on the TWiT network. To see his latest project, you can follow Tariq on Twitter @tariqjmalik.