Shuttle Endeavour's Heat Shield in Good Shape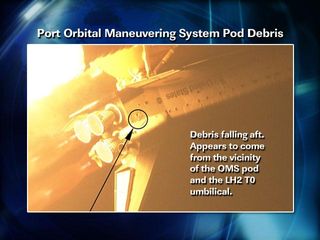 (Image credit: NASA)
This story was updated at 8:07 p.m. EST.
NASA's space shuttle Endeavour appears to be in good shape, with engineers finding no need for an extra inspection of the spacecraft's vital heat shield, mission managers said late Monday.
LeRoy Cain, head of Endeavour's mission management team, told reporters that analysts have given the space shuttle's wing edges and nose cap — areas that see the most extreme temperatures during landing — a clean bill of health with respect to launch debris from its liftoff last week. No major concerns have cropped up to date with the thousands of heat-resistant tiles lining the spacecraft's underbelly, he added.
"I anticipate that, by this time tomorrow, we will be able to in fact completely clear the thermal protection system for deorbit and entry as we're very close to being able to do that now," Cain said in a televised briefing at NASA's Johnson Space Center in Houston.
Analysts are trying to identify one piece of debris that was spotted falling from Endeavour just after liftoff, but the object did not strike the orbiter, Cain added.
NASA has kept a close eye on the shuttle heat shield integrity since a piece of launch debris punched a hole in the Columbia orbiter's wing in 2003, leading to the loss of the spacecraft and its astronaut crew during re-entry.
Endeavour astronauts scanned their vehicle's heat shield for damage on Saturday and, a day later, flipped the spacecraft so the crew the International Space Station could perform a photo survey of the shuttle's tiles just before docking.
Based on the data from those scans, engineers found no areas that required a follow-up focused inspection. The decision frees up more time for what is already a packed cargo delivery mission to the space station.
"We're really glad to hear that news," said station commander Michael Fincke told Mission Control after getting the news. "That's the best news so far."
Commanded by veteran spaceflyer Chris Ferguson, Endeavour and its seven-astronaut crew launched toward the station Friday night on a planned 15-day home improvement mission to deliver two new bedrooms, a spare bathroom and kitchen, new gym equipment and a water recycling system designed to turn urine, sweat and other wastewater back into drinkable water.
The new equipment will prime the space station to double its current three-astronaut capacity for permanent crews and expand the amount of scientific research and maintenance performed aboard, mission managers have said.
Despite their busy flight plan, the astronauts were well ahead of schedule today as they attached a massive cargo module with the new life support equipment to the station. They opened the cargo module, dubbed Leonardo, at 6:43 p.m. EST (2343 GMT).
"It's a big dream come true," Endeavour pilot Boe told reporters in a televised interview earlier today. "I've been thinking about this for a long time. It's very cool to be up here and see it for real."
Boe is one of three astronauts making their first spaceflight on Endeavour's STS-126 mission. Shuttle mission specialists Shane Kimbrough and Steve Bowen are the others.
"My first impression was, I had some work to do," Bowen added. "But when I finally looked out the window, the word 'Wow!' was about all I had to think of."
Bowen and Endeavour mission specialist Heide Stefanyshyn-Piper are gearing up for a Tuesday spacewalk, the first of four planned for their mission, to begin a complicated clean-and-grease job on a gummed up gear that turns the station's starboard solar wings to face the sun.
"Endeavour is doing extremely well," Cain said. "We don't have any outstanding issues of any significance."
NASA is providing live coverage of Endeavour's STS-126 mission on NASA TV. Click here for SPACE.com's mission coverage and NASA TV feed.
Get the Space.com Newsletter
Breaking space news, the latest updates on rocket launches, skywatching events and more!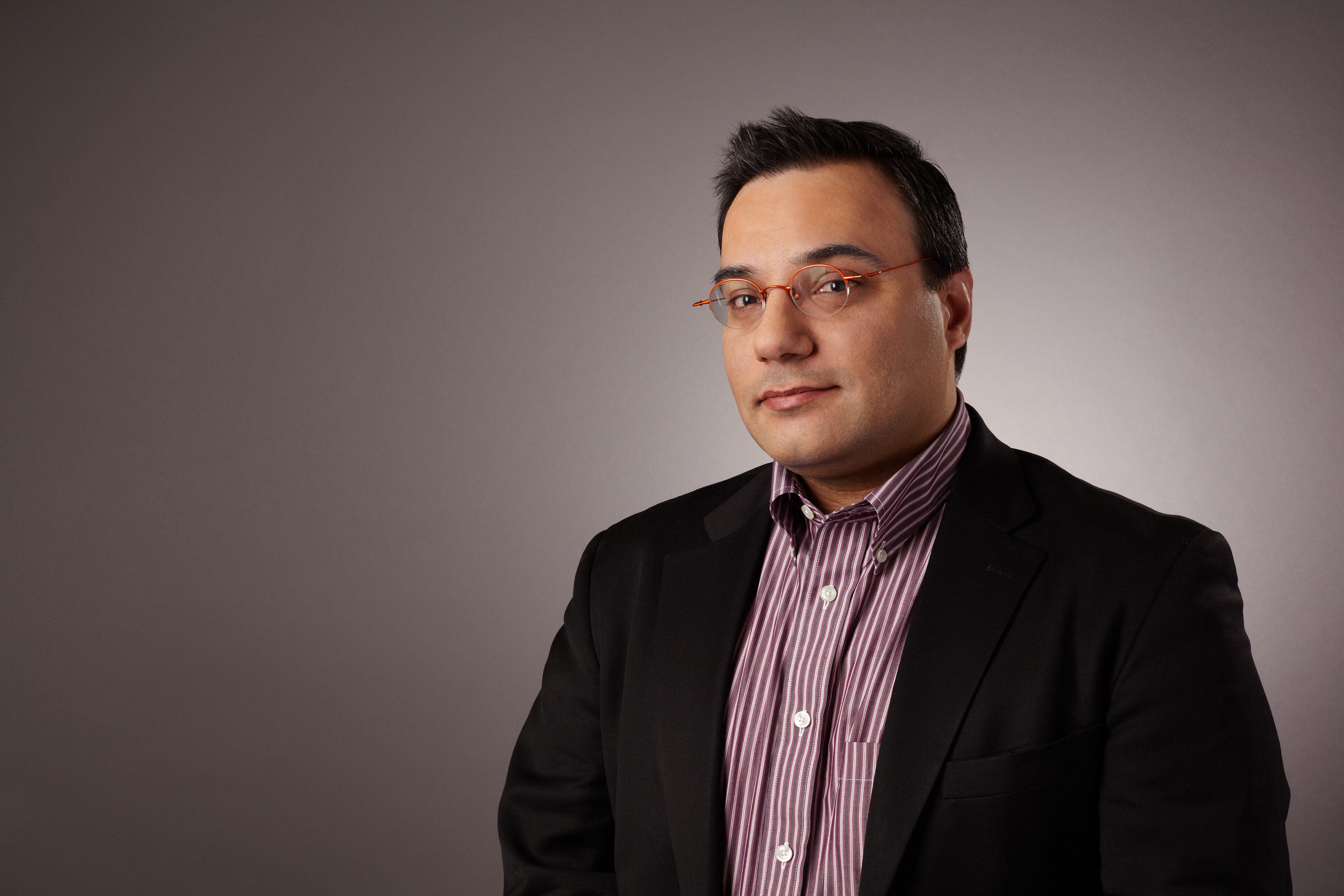 Tariq is the Editor-in-Chief of Space.com and joined the team in 2001, first as an intern and staff writer, and later as an editor. He covers human spaceflight, exploration and space science, as well as skywatching and entertainment. He became Space.com's Managing Editor in 2009 and Editor-in-Chief in 2019. Before joining Space.com, Tariq was a staff reporter for The Los Angeles Times covering education and city beats in La Habra, Fullerton and Huntington Beach. In October 2022, Tariq received the Harry Kolcum Award for excellence in space reporting from the National Space Club Florida Committee. He is also an Eagle Scout (yes, he has the Space Exploration merit badge) and went to Space Camp four times as a kid and a fifth time as an adult. He has journalism degrees from the University of Southern California and New York University. You can find Tariq at Space.com and as the co-host to the This Week In Space podcast with space historian Rod Pyle on the TWiT network. To see his latest project, you can follow Tariq on Twitter @tariqjmalik.