Astronauts Set for Third Spacewalk Outside Station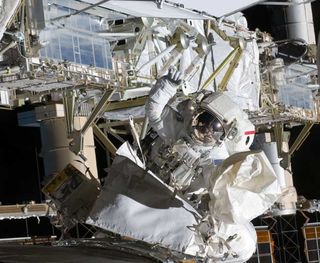 (Image credit: NASA.)
HOUSTON —Two astronauts will step outside the International Space Station (ISS) Sundayto pay a service call on the orbiting lab?s cooling system.
Discoveryshuttle astronauts Mike Fossum and Ron Garan are slated to begin theirspacewalk at about 10:32 a.m. EDT (1432 GMT), marking the third excursion of their missionto the space station, to replace an empty nitrogen tank.
?This isbasically a scheduled maintenance,? said Annette Hasbrook, lead space stationflight director for Discovery?sSTS-124 mission. ?It?s like the 50,000-mile checkup on your car.?
Therefrigerator-sized tank is used to pressurize ammonia lines that providecooling for space station systems.
If timeallows, Fossum will revisit the station?s port-side solar array gear, a massive10-foot (3-meter) wide joint that rotates the station?s left solar arrays like apaddlewheel to track the sun. He spotted what appeared to be grease and graydust on part of the joint duringa Thursday spacewalk and engineers hoped he could collect samples of the materialfor return to Earth.
?Thatbearing looks to be in pretty good shape,? Fossum said of the joint.
The portsolar array joint has been working fine, but the station?s starboard-side gearhas been damaged by metal shavings and used only intermittently since last fall.Fossum?s inspection of port joint, engineers hope, will aid recovery efforts ofits starboard counterpart.
Discovery?sseven-astronaut crew is in the middle of a planned 14-day mission to deliver Japan?s$1 billion Kiboresearch laboratory and swap out one member of the station?s three-mancrew.?The shuttle launched May 31 and is scheduled to land on Saturday.
Orbitalservice call
Garan willspend the bulk of his spacewalking time today perched at the tip of the spacestation?s 57-foot (17-meter) robotic arm, riding it between work sites as itsweeps from one side of the main truss to the other like a giant windshieldwiper blade six stories tall.
?This isgoing to be an absolutely spectacular [spacewalk],? Garan said in an NASAinterview. ?So this maneuver right here takes about 20 minutes, and on the tophere I?ll be almost 100 feet above the station, looking straight down at theaft of the station and the Earth 250 miles below. So it?ll be a prettyspectacular view.?
NASAastronaut Karen Nyberg and Japanese spaceflyer Akihiko Hoshide will control thestation?s robotic arm during the spacewalk, with Discovery pilot Ken Hamchoreographing the work from inside the shuttle. Working together, theastronauts will replace the empty 550-pound (249-kg) nitrogen tank on thestation?s starboard truss with a full one currently perched on a port-sidespare parts platform.
Fossum andGaran also plan to remove a set of launch restraints and insulation covers fromthe robotic arm and a window of the station?s new tour bus-sized Japanese Kibolaboratory. They?re also expected to deploy debris shields in the space betweenthe 37-foot (11-meter) module and its rooftopstorage module.
The two astronautsare also expected to return a repaired video camera to the station?s exteriorduring the spacewalk. The excursion will mark the third career spacewalk forGaran and the sixth for Fossum.
?Walking inspace is an awesome experience,? Fossum said Saturday. ?It?s unlike anythingelse you?ll experience anywhere.?
NASA isbroadcasting Discovery's STS-124 mission live on NASA TVon Saturday. Click here forSPACE.com's shuttle mission updates and NASA TV feed.
Get the Space.com Newsletter
Breaking space news, the latest updates on rocket launches, skywatching events and more!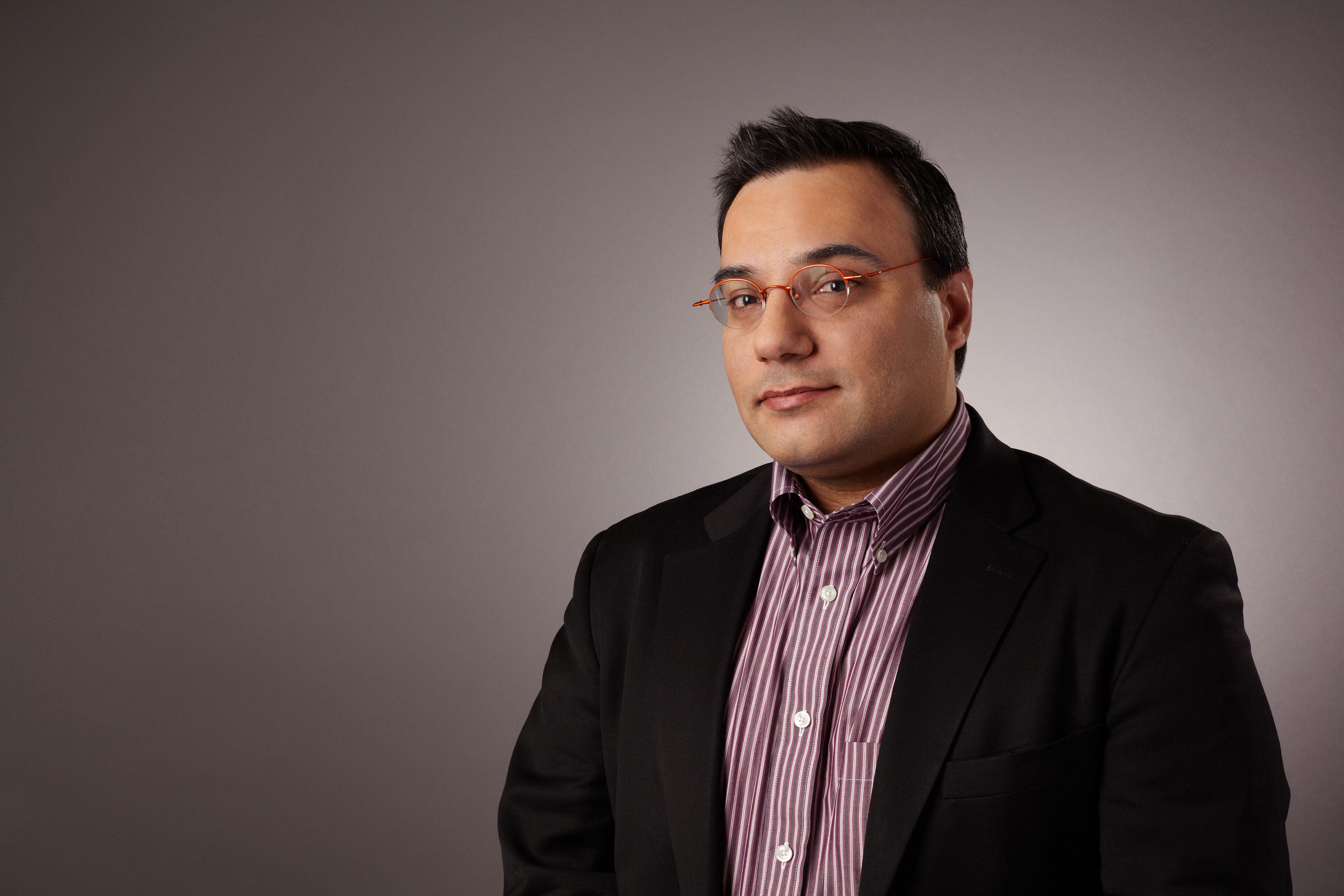 Tariq is the Editor-in-Chief of Space.com and joined the team in 2001, first as an intern and staff writer, and later as an editor. He covers human spaceflight, exploration and space science, as well as skywatching and entertainment. He became Space.com's Managing Editor in 2009 and Editor-in-Chief in 2019. Before joining Space.com, Tariq was a staff reporter for The Los Angeles Times covering education and city beats in La Habra, Fullerton and Huntington Beach. In October 2022, Tariq received the Harry Kolcum Award for excellence in space reporting from the National Space Club Florida Committee. He is also an Eagle Scout (yes, he has the Space Exploration merit badge) and went to Space Camp four times as a kid and a fifth time as an adult. He has journalism degrees from the University of Southern California and New York University. You can find Tariq at Space.com and as the co-host to the This Week In Space podcast with space historian Rod Pyle on the TWiT network. To see his latest project, you can follow Tariq on Twitter @tariqjmalik.